Features

Centrifugal chillers are a significant investment in your building system. You need a chiller that offers a return on that investment throughout its life cycle. Whether your system is air conditioning or process cooling, new construction or renovation, Daikin centrifugal chillers are the right choice with real benefits for your bottom line.
Quiet compressor design with movable discharge geometry that reduces sound levels at part load and optional refrigerant injection system absorbs sound energy for even quieter operation.
Wide operating range using single or 2 stage compressor to allow operation at varying lift conditions
Variable frequency drive option optimizes part load efficiency, a key performance feature since most chillers operate at part load 99% of their life.
Knockdown option for total knockdown of the unit allows entry to equipment rooms where access is limited, making it ideal for replacement projects.
Positive pressure design does not require a purge system and offers reduced maintenance of seals and hydrodynamic bearings.
World class unloading capability without hot gas bypass. The movable discharge diffuser increases stability while reducing sound and vibration.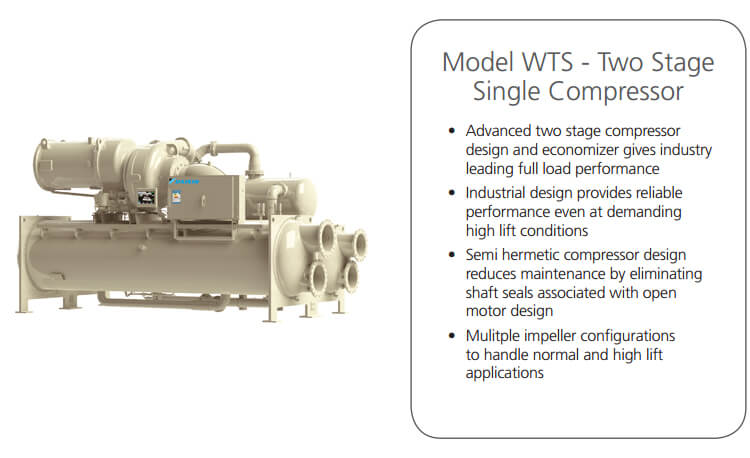 ---
related services