5 Ticks With More Benefits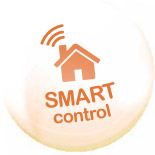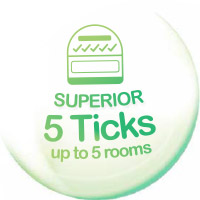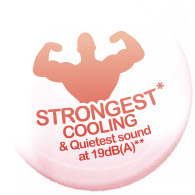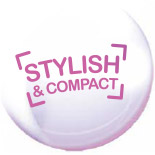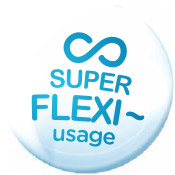 Much Lower
Annual Electrical Bills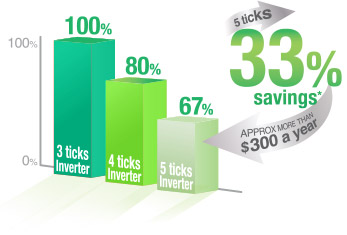 Superior
performance
The inverter changes the frequency of electric power, enabling capacity adjustment.
The 8.0kW class can provide superior performance up to 10.60kW.

More savings
Even In Standby Power Mode
Even when an air conditioner is not operating, it requires standby power. With low standby power, Daikin SMILE series provides you with more savings.
---
Excellent comfort with
INVERTER TECHNOLOGY
More Savings & Comfort with technology that manages energy efficiency.
How it works?

INVERTER COMPRESSOR
Stable cooling temperature & energy saving
Our inverter system powers up to reach the desired temperature quickly. When approaching the desired temperature, the system maintains at a constant temperature without wasting energy, offering significant energy savings.

NON-INVERTER COMPRESSOR
Unstable cooling temperature & Energy Wastage from restarting compressor
The non-inverter system continually starts and stops to maintain at the preset temperature. The repeated start-and-stop operation requires excess energy to restart the motor, resulting in energy wastage.
---
Cools up to 5 rooms
| | | |
| --- | --- | --- |
| | | |
| Up to 4 indoor units | Up to 4 indoor units | Up to 5 indoor units |
| MKS65QVMG | MKS80QVMG | MKS90QVMG |

Up to 4 indoor units

MKS65QVMG


Up to 4 indoor units

MKS80QVMG


Up to 5 indoor units

MKS90QVMG

Features


Weekly Timer
Besides ON/OFF operation, our weekly timer enables you to schedule settings for day, time and temperature. You can customize your desired temperature at different timings of each day of the week, up to 4 timer setting.*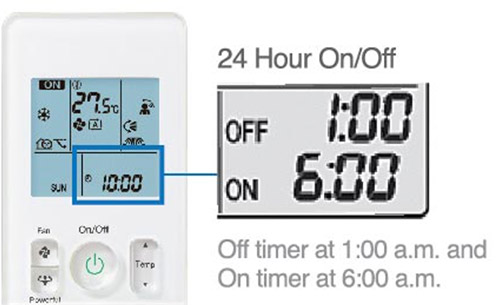 * 6 timer settings a day if via "Daikin Mobile Controller".
---

Intelligent Eye Sensor
Infrared sensors will detect movement in your room and adjust the airflow direction to ensure excellent cooling comfort. This function is designed with 2 air-flow programs for greater comfort.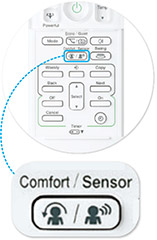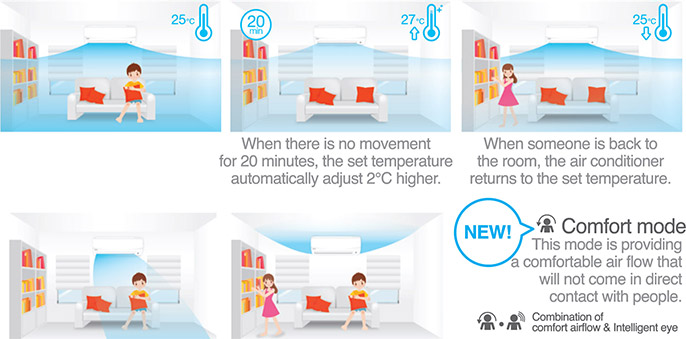 ---

Easy Installation
Designed with your needs in mind, our compact outdoor unit allows easy installation through a narrow window or limited space.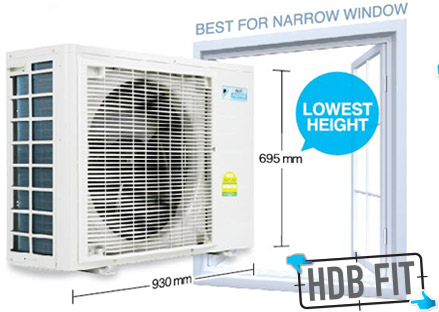 With the compact size, you can install our indoor units above the door at your home to solve space constraints as well as to complement your interior layout.*
* This compact size is available from 2.5kW to 5.0kW.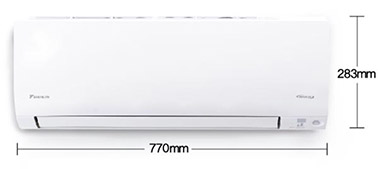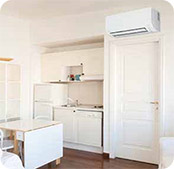 Efficiency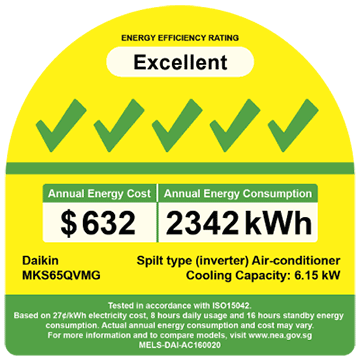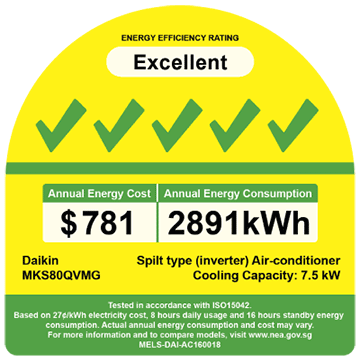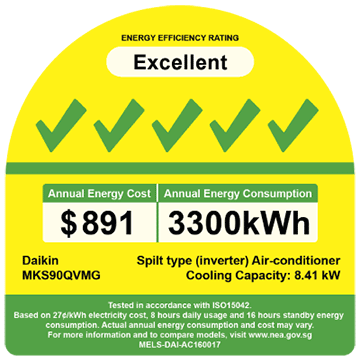 Specifications