23 Sep 2022 updated
Proshop Relaunch Surprise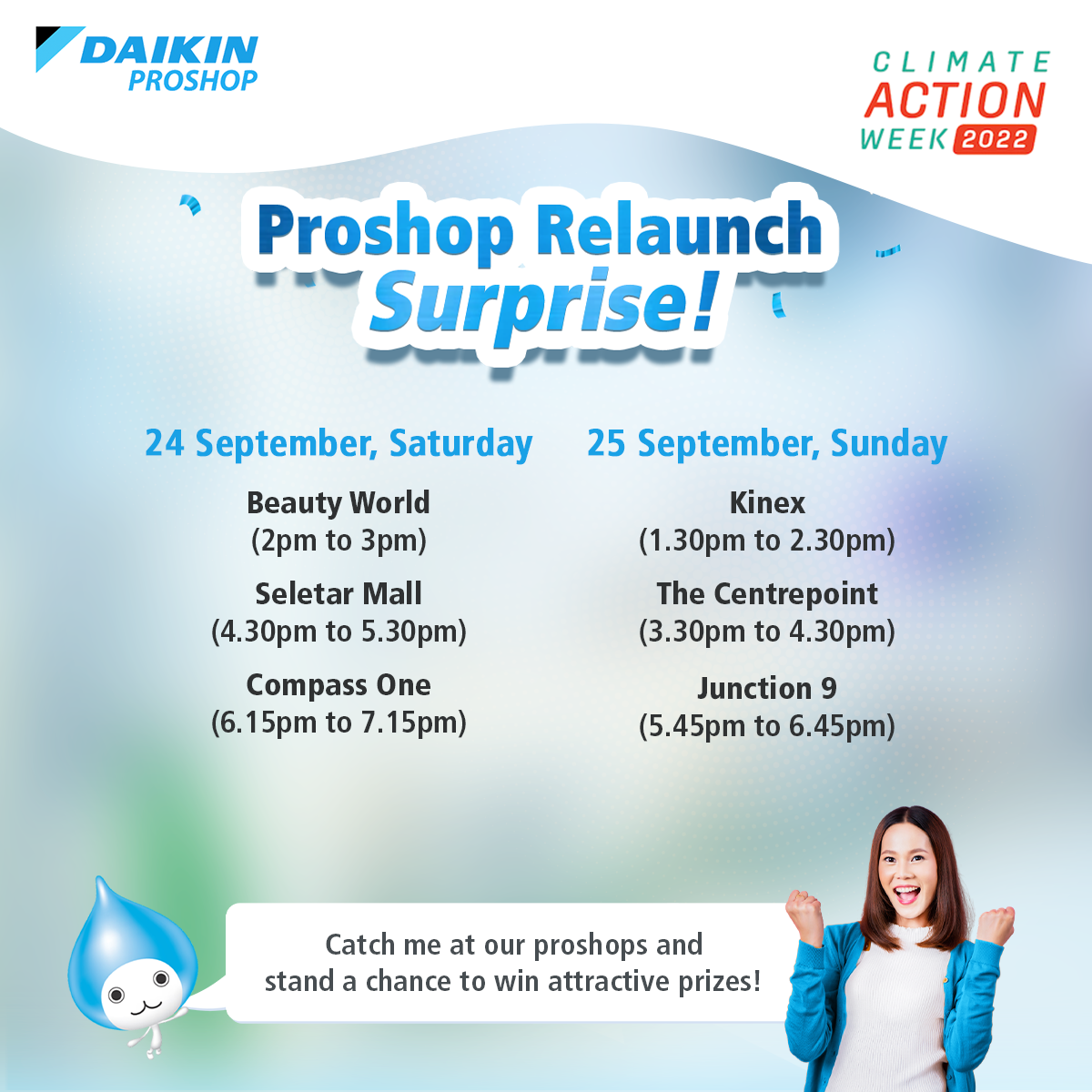 The same excellent, efficient service you know is in a new and improved space! Step into the world of Daikin at our Proshops in the West, East, Central, North and North East of Singapore, where each product is designed for perfecting the air, making smart home, and improving lives.
From dedicated IAQ corners to a showcase of our IoT offerings to energy-saving products, don't miss the opportunity to learn more about our products from our knowledgeable experts.
Swing by our Daikin Proshop relaunch on 24th and 25th September, which coincides with Climate Action Week and enjoy the following activities:
Get a FREE Stojo cup when you pose with our Pichonkun mascot and post it on social media with your ECO Pledge
Stand a chance to take home a special balloon arrangement
Win instant prizes with our Spin the Wheel game!
Catch us at these hours:

Saturday (24th September)
Beauty World - Saturday (2pm to 3pm)
Seletar Mall (4.30pm to 5.30pm)
Compass One (6.15pm to 7.15pm)
Sunday (25th September)
Kinex (1.30pm to 2.30pm)
The Centrepoint (3.30pm to 4.30pm)
Junction 9 (5.45pm to 6.45pm)

Hurry, don't miss out!