Bio-Antibody FIlter for Surpressing virus & flu
Good air quality is important for our well-being. A person breathes in 14,000 litres of air daily. With the presence of contaminants in the air we breathe in, this can result in adverse effect on people's health. Our Bio-Antibody filter when attached to the air conditioner in use is effective against virus. This will suppress the virus within 1 minute. Our Bio-Antibody filter is 100% made in Japan with quality assured, as it is a joint development with multiple prominent institutions in Japan. The filter is currently used in schools, elderly care centre, offices and hospitals in Japan, and has been proven to be extremely effective.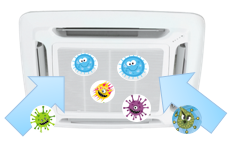 Product Features

Suppress virus effectively within one minute
No chemical substance/ method is used
Applicable to all cassette, ceiling suspended, wall-mounted & ducted fan coil units
Easy to install
Made in Japan

How it works

When the virus in the air comes into contact with our Bio-Antibody Filter, 99.99% of the transmissible virus will be suppressed onto the filter within 1 minute. This is useful when the filter is installed on your air-conditioners that are in operation. This filter is extremely reliable as the suppressed virus is unable to live long on the filter and will die off eventually. Furthermore, there is no chemicals used in this filter, thus, anyone can use this product.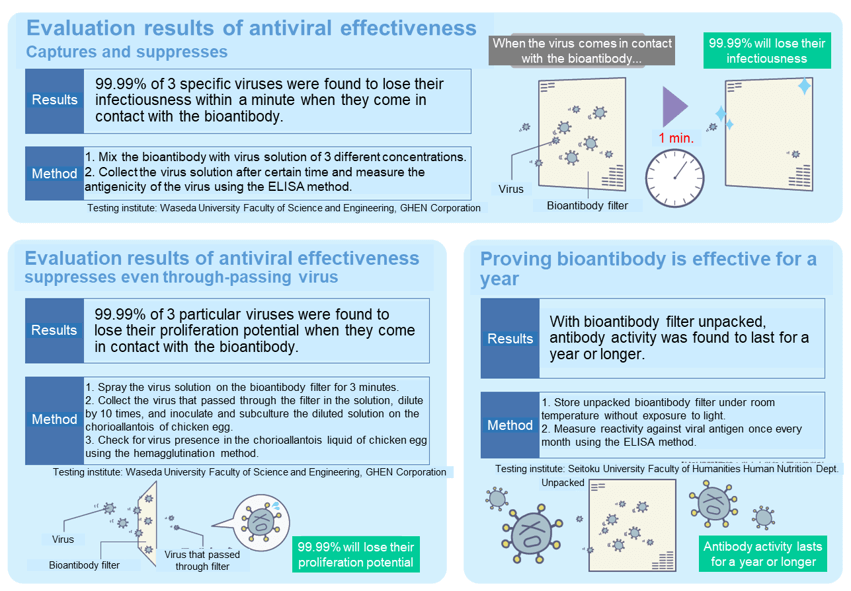 Installation Method

Install by pasting the Bio-Antibody Filter between suction grilles and air filter.
Cutting of filter may be necessary as for some wall-mounted & ducted models, they have different grilles which results in different dimension.
It is also deemed effective when placed outside of the suction grille

In the case of ceiling cassette, a double sided tape will come with the Bio Anti-body filter. You can tape the filter outside the panel.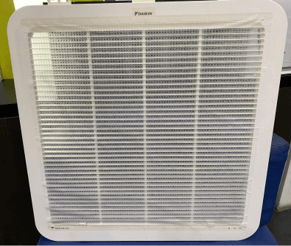 In the case of wall mount, it will look as per shown below.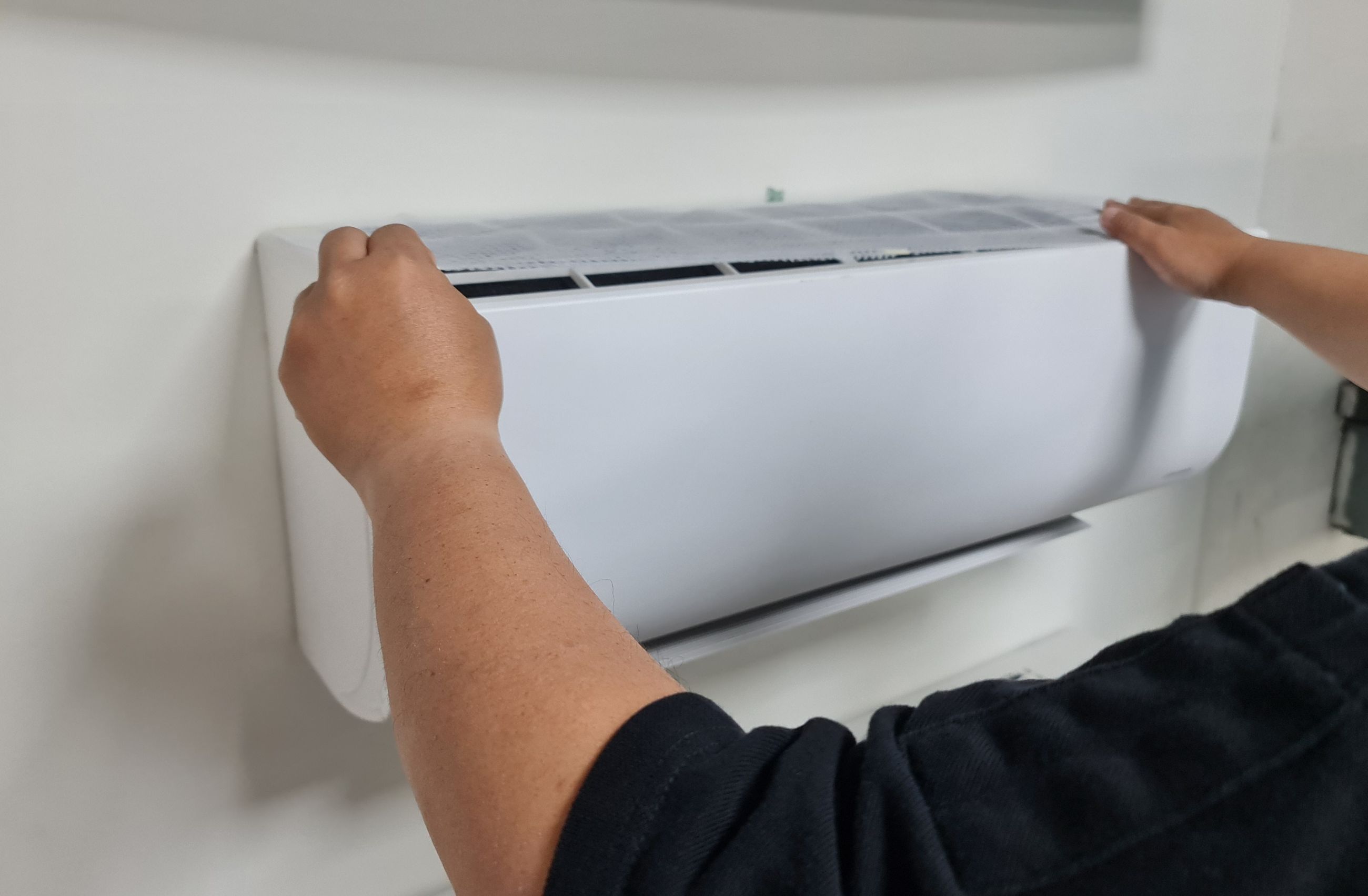 Note: This filter is not tested on its effectiveness against Coronavirus (COVID-19)

Lifespan

Able to store at least 1 year once opened.
If unopened, this filter can be stored for 5 years.
Avoid exposure to sunrays.
Replacement is advisable for every 3 months.
Filter will remain effective even if there is dust on it.

Specifications

Product Name
Applicable Model
Dimensions (mm)
Number of Sheets (pieces)
Mass (g)
Bio-Antibody Filter
(Cassette Type)

FXFQ**/FCQ**

545(W) x 555(L) x 0.2(H)
1

17.6

Bio-Antibody Filter
(Ceiling Suspended/ Wall-mounted/ Ducted Type)

FXHQ**/FHQ**

CTKS**/FTKS**/FXAQ**

FXMQ**/FXSQ**/FBQ**

765(W) x 300(L) x 0.2(H)

2

23.4

FAQ

Q: Is this filter more effective than those preventive measures like handwashing, gargling, vaccination or wearing surgical masks?

A: Handwashing, gargle, vaccine and masks are very effective preventive measures yet Bio-Antibody filter can support individual health by masking the airconditioner that suppress virus greatly in the air environment.

Q: Is there a standard replacement time for the filter?

A: Generally we recommend a change of this filter every 3 months.

Q: The filter has turned black. Will this affect the effectiveness of the filter?

A: The black color is due to the dust. The effectiveness of the filter is not affected. We do however recommend that you change it if you are worried about it.

Q: Can I clean the filter if it gets dirty?

A: In principle, you should throw it away after using it.

Q: How different is this Bio-Antibody filter from an air purifier?

A: This filter has a bigger coverage area compared to an air purifier since it is affixed on the air-conditioner. The air purifier has different functions such as trapping pollutants with high efficiency particulate air (HEPA) filter, and does not have the properties of this Bio-Antibody filter.

Contact Us

OR