Installation


Product Features

✓ MERV 8 Rating
The filter is a high performance prefilter that has achieved MERV 8 rating.

✓ PM 2.5 Filtration
This filter can capture 97% of 1.0 – 3.0 μm particles and 99% of 3.0 – 10 μm particles when air passes through the filter 10 times.

✓ Filter Exchange Twice a Year
Recommended to replace the filter twice a year to maintain the filter's high performance.

✓ Chamberless Filter
Additional parts and difficult installation works are unnecessary. Just replace the existing prefilter.

✓ Retrofit to Existing Indoor Unit
Attachable to your current round flow cassette for IAQ improvement.

✓ Easy Replacement
The prefilter can be easily replaced by removing the suction grille of the decoration panel*.

*The filter should be fixed to the air conditioner with attached components. Please consult your dealer when installing or replacing the filter.

Benefits

Building Owner Dealers /
✓ Enhance IAQ filtration system (ASHRAE standard)
Capture 97% of 1.0 – 3.0 µm particles within 1 hour
Capture 99% of 3.0 – 10.0 µm particles within 1 hour
*Guideline for respiratory droplets : 5 ~ 10 µm particles

✓ Low investment as low as $0.47/days


✓ No major renovation work is required (New / Retrofit work)
Maintenance Contractors
✓ As IEQ Specialist by promoting MERV 8 business opportunity to improve the IEQ

✓ Applicable for all Daikin R410A and R32 Cassette type

✓ Easy installation / replacement

✓ Retrofit to existing FCU

Filter Efficiency

Daikin in-house test results have proven that this filter can meet ASHRAE (American Society of Heating, Refrigerating and Air-Conditioning Engineers) standards MERV 8.
When air conditioning system operates, the air in the room will circulate and pass through the high performance prefilter continuously. As a result, more harmful substances in the air can be captured.
For example, more than 97% of 1.0 to 3.0 μm sized substances, including PM2.5, can be collected by circulating air through the filter 10 times.

*1. This figure is simulated based on the actual measured data of one-pass performance and assumes that particles do not occur continuously in the room. By repeating the one-pass performance about 2-10 times, it can expect the attenuation as shown in the figure.

Specifications


Model Name

BAF552A160

Brands

DAIKIN

Performance

MERV8

Dimensions
mm

526 x 523 x 35

Airflow rate
m3/min

13.0

22.9

37.0

Initial Pressure Drop*2
Pa

18.1

35.8

81.4

Weight
g

520

Lifetime*3

6 months (1,250 hours)

Reuse

Non-reusable
Notes
It is necessary to set to high ceiling mode on site to prevent a decrease in air volume after installing the filter. The setting number differs according to each model. Please refer to the installation manual.




This result is based on the test of the filter only. The results may be different in the actual operating environment where the filter is installed in the indoor unit.
Filter lifetime may vary depending on the condition of the operating environment. Certain instances such as high traffic areas, pets or smokers in a residence, or other situations may require more frequent changes.

Applicable Models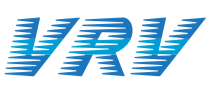 Indoor Unit
Panel
Round Flow Cassette with Sensing

FXFSQ-A*
Standard panel
BYCQ125EAF(K)
Round Flow Casette
Standard panel with sensing
BYCQ125EEF(K)
Ceiling Mounted Casette (Round Flow with Sensing) Type
FXFQ-A*
Standard panel
BYCQ125EAF(K)
Ceiling Mounted Cassette (Round Flow) Type
FXFQ-S
Standard panel
BYCQ125B-W1
Ceiling Mounted Cassette (Round Flow) Type
FXFQ-L
Standard panel
BYCP125K-W1
Round Flow Cassette Type
FXFQ-P
Standard panel
BYCP125K-W1
*Cannot be used for Designer panel (BYCQ125EAPF) and auto grille panel (BYCQ125EASF)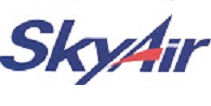 Indoor Unit
Panel


Ceiling Mounted Cassette Type < Round Flow> (R32)

FCF series*
FCA series*
FCFC series*
Standard panel
BYCQ125EAF(K)
Standard panel with sensing
BYCQ125EEF(K)
Ceiling Mounted Cassette Type < Round Flow> (R410A)
FCQ series
FCNQ series
Decoration panel
BYCP125K-W1
*Cannot be used for Designer panel (BYCQ125EAPF) and auto grille panel (BYCQ125EASF)

Contact Us

OR