Daikin Sustainable Employment Programme

Daikin has pledged to be part of Singapore Business Federation (SBF) Sustainable Employment initiative. We recognize that our employees are critical to the success of our organization and are valuable assets. To offer a work environment that treats every employee with respect and dignity, we review our employment practices regularly. We aim to improve the sustainable employment practices in Daikin. Not only do we ensure our employees are treated fairly, we practice good relationship with our stakeholders such as our suppliers, large and small, and individuals that we engage.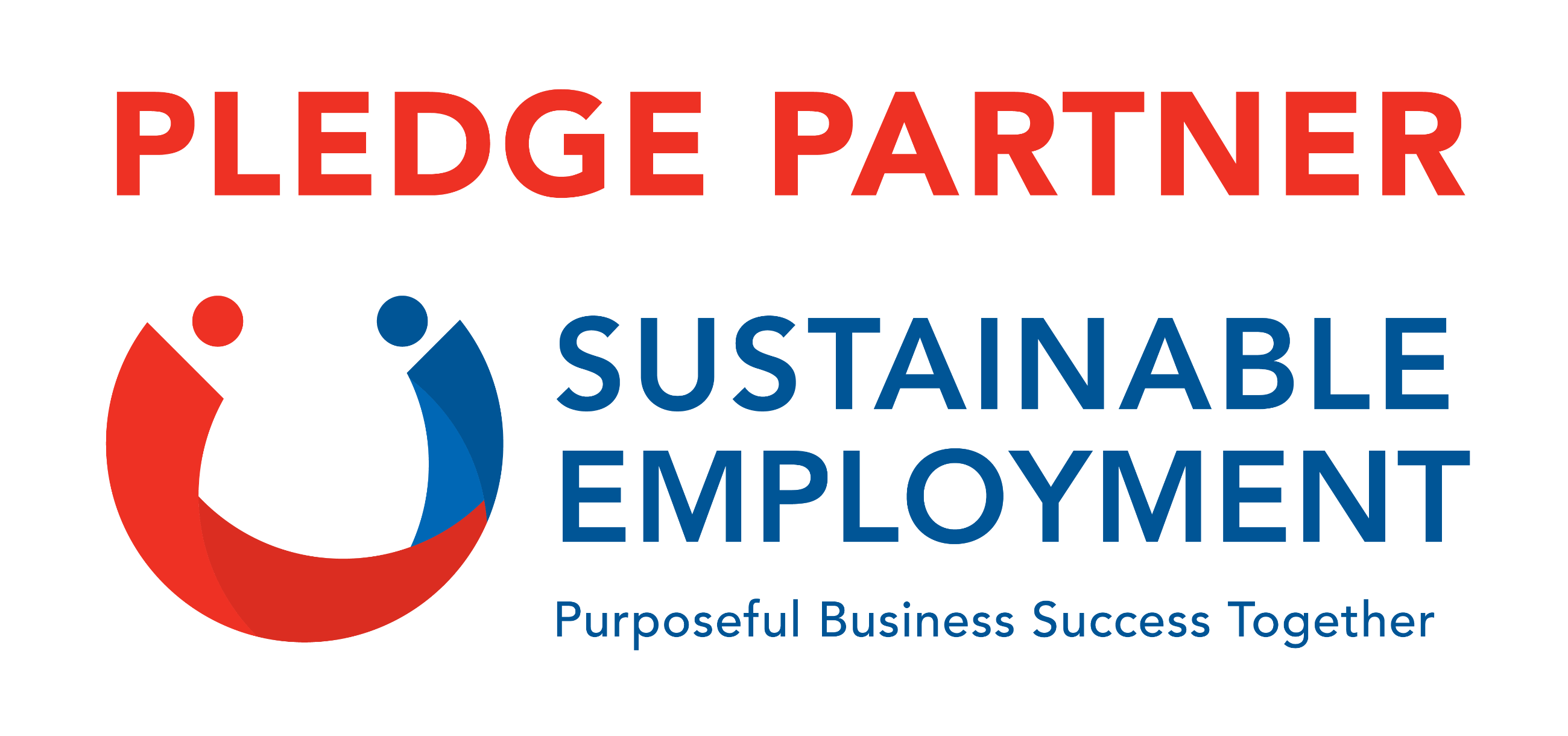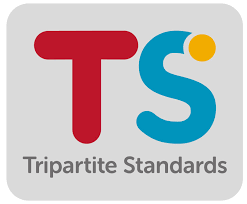 We are also the adopters / Pledge Signer of Tripartite Alliance for Fair & Progressive Employment Practice.

Sustainability Awareness

As part of Daikin's sustainability initiatives, we introduced a series of interactive games and quizzes for employees to participate in to create awareness for the importance of sustainability. These activities also serve to provide employees with knowledge on how Daikin's products and solutions can contribute to creating safe and healthy air environments for everyone.
Daikin Sustainability Quiz
Daikin Sustainability Game
Sustainability Word Search Puzzle
Daikin Perfecting the Air Game

Human Resources Development

Daikin's Management Philosophy
Daikin believes in nurturing employees and having them act based on our group philosophy. We seek to achieve sustainable development and growth through means of shaping an environment wherein employees learn and grow, guided by values of People-Centered Management (PCM) philosophy, and putting these values into action. As the name suggests, PCM recognizes the value in investing in talents within the organization, and in turn entrusting these talents in aiding the organization scale greater heights.
Policy and Commitment
We believe in people's infinite potential. The source of a company's competitiveness is its people and that the cumulative growth of everyone is the foundation of a company's growth. Nothing is more important than believing in the potential of people and developing the people to its fullest potential.
Initiatives and Actions


WEB BASED TRAINING FOR NEW HIRES
Talent development is vital to sustainable business growth and success. At Daikin, training and development starts on the first day of work. All new employees must attend at least 113 web-based training programs during the first 3 months after joining the company.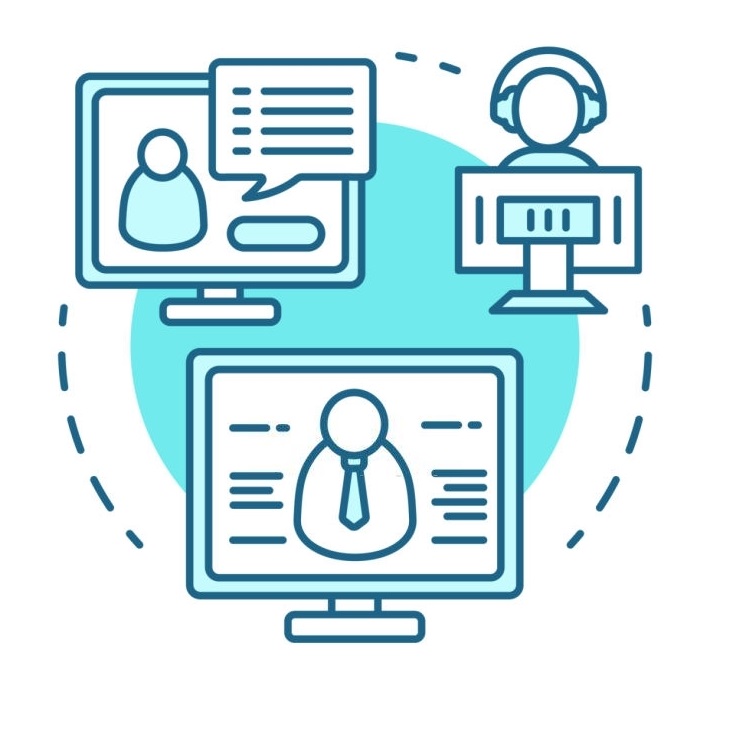 GRADUATE TRAINEE PROGRAM
In November 2020, we introduced the Graduate Trainee Program to attract potential young talents to join DSP as graduate trainees for 12 months. The program provides opportunities for young graduates to learn about Daikin's operations in different departments and give them the option to convert to permanent staff at the end of the program. This ensures the sustainability of talents in the company.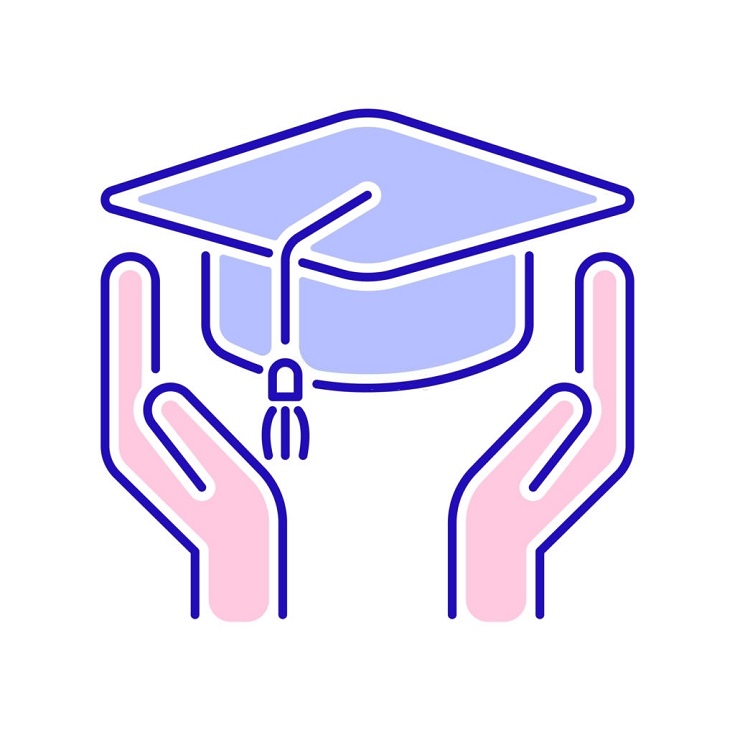 REGIONAL LEADERSHIP PROGRAM
Investing in talent management programs to help develop potential leaders is the primary focus in our HR planning. Besides putting in place a comprehensive range of local training programs for all employees, we also have a structured regional leadership development program that focuses on the development of future leaders to take on regional leadership roles in Daikin. During this program, employees are given the opportunities to visit and network with colleagues from affiliates in the Asia-Oceania region.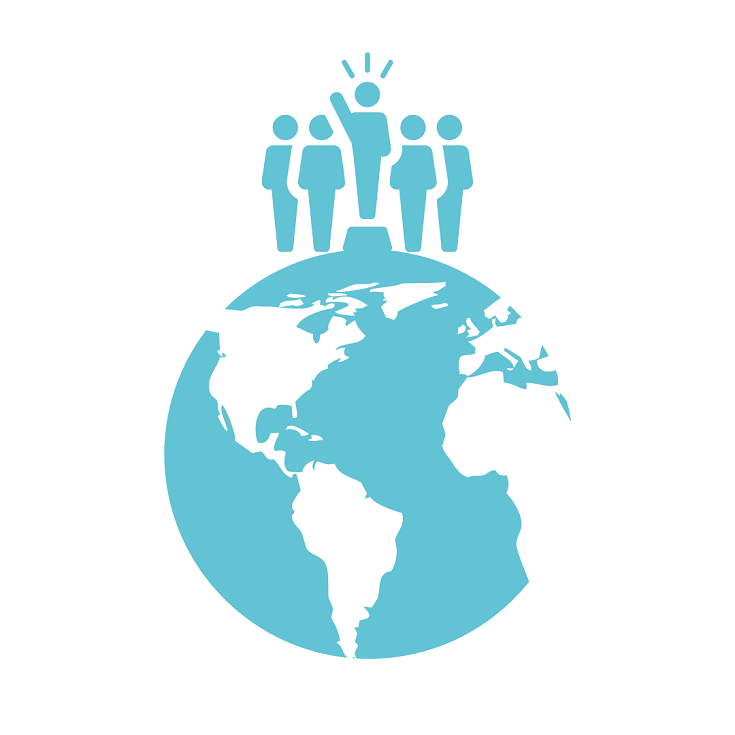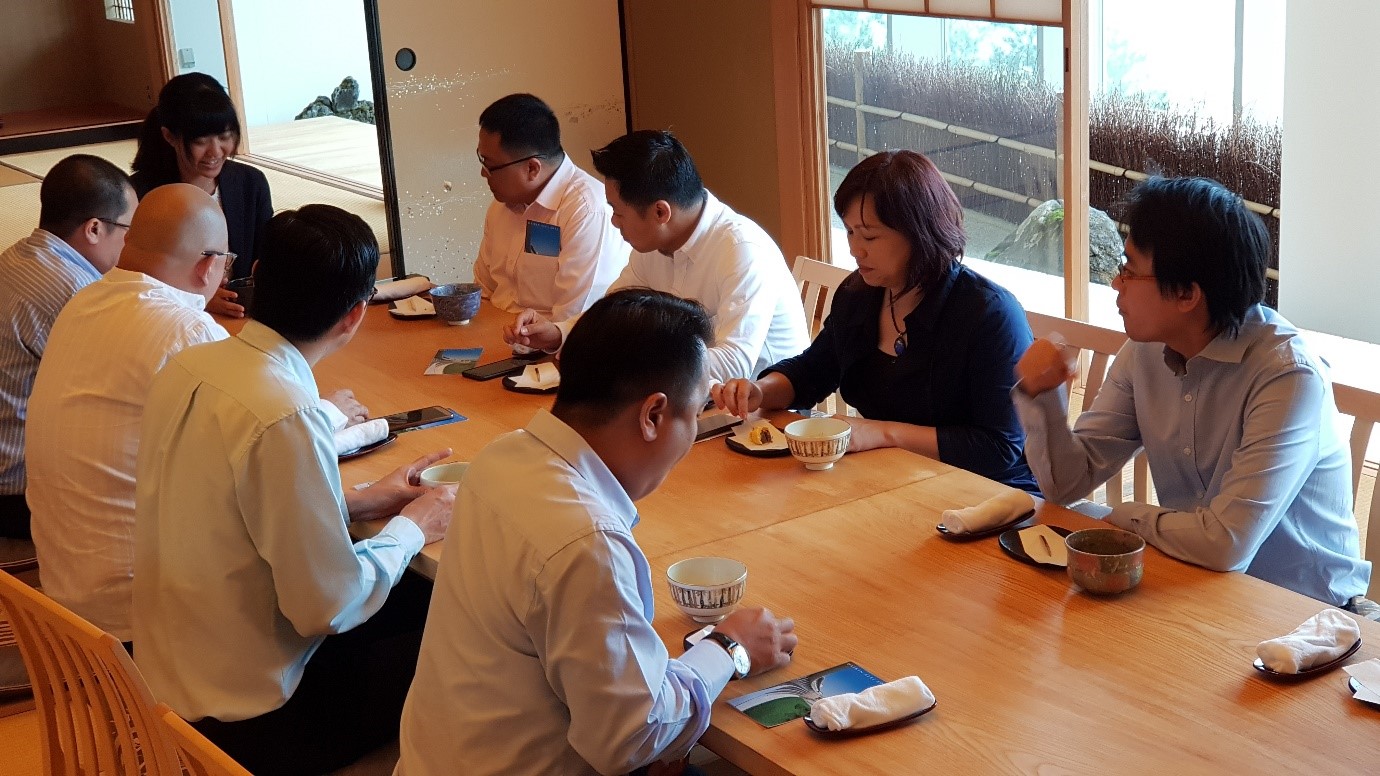 Part of the Regional Leadership Program where participants learned the Japanese culture of tea ceremony.
Training Results
In FY 2021, we conducted over 11,500 hours of training.

Workplace Diversity

We believe a diverse workplace is an important asset since it acknowledges the individual strength of each employee and the potential they bring. This is also aligned with Daikin's People-Centred Management (PCM) philosophy that all people have infinite potential. Valuing the differences of others will bring us together as one formidable force.
Policy and Commitment
Code of Conduct
We shall respect the human rights of each and every employee and shall not engage in conduct that discriminates on the basis of nationality, race, ethnicity, religion, color of skin, age, gender, sexual orientation, or disability. Diversity in individual values is enthusiastically accepted, and we shall work to make the unique talents and abilities of each and every person the driving force of the organization.
Respecting Diversity - We Promote Diversity
Daikin is committed to providing challenging, meaningful and rewarding opportunities for personal and professional growth to all employees. While respecting diverse values and approaches to work, we shall mutually accept our respective differences, act in harmony, gather the abilities we possess, and strive to be a Group in which each member expresses his or her ambitions and then takes bold actions with great passion and perseverance to realize those ambitions.
We Observe Laws and Regulations relating to Labor Practices
We shall thoroughly comply with all labor laws and regulations (Labor Relations Legislation, Legislation pertaining to Occupational Safety and Health, etc.) and promote a relationship where "the company and the individuals who work there are drawn together by mutual preference" to create a foundation where each and every employee can work with enthusiasm.
We care for our workplace, health and safety of all employees. We shall first ensure the health and safety of our workplace so that all can work safely by creating a good working environment.

Initiatives and Actions
Our hiring policies ensure equal employment opportunities for all. Selection is strictly based on suitability for the job.
In 2021, female employees account for 35% of workforce.
There were no reported incidences of discrimination raised by our employees in 2020.
In addition, we had taken the "Sustainable Employment Pledge" initiated by Singapore Business Federation (SBF) to take action to support sustainable employment practices. This serves to affirm the commitment of our businesses towards sustainable employment and heralds a bright and inclusive future for all our employees.

Work Life Harmony

Mental health in the workplace is top of mind for everyone these days. It has a significant impact on how we live our lives, including how we work. Supporting mental health in the workplace is no longer a nice-to-have, but a necessity.
Daikin will continue to prioritise the health, safety and well-being of our employees. This is supported by our mental wellness workshops, which allow our employees to understand and improve mental wellbeing. The workshops also encourage bonding and communications among our employees.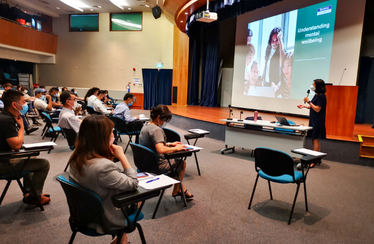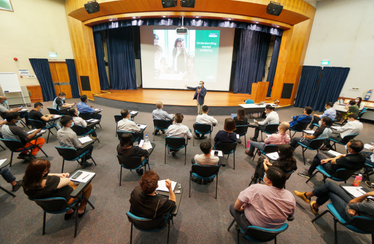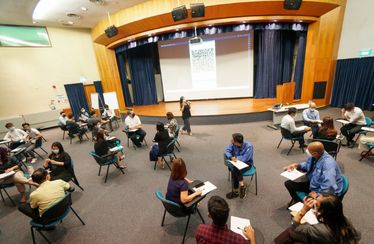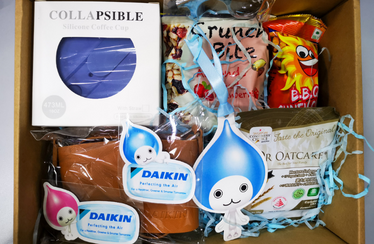 Understanding Mental Wellbeing Workshop

Employment Wellness

At Daikin, we believed that employees involved in wellness programs are healthier and experience more job satisfaction. They are more engaged and less absent from work. Our comprehensive employee wellness program can also help to keep our employees productive and happy and make it easier to attract new talent. These programs are crucial to our employees and our organization's health and wellbeing. Helping and motivating our employees to stay healthy has a direct effect on the productivity, and thereby profits, of the company.
The Wellness Committee is formed by volunteers from different departments, and they planned activities to promote good health, wellness and build rapport & harmony among all employees in the Company.
Policy and Commitment
The wellness programs are designed to enhance employees' engagement and teamwork. It is in line with Daikin's practice of People-Centred Management (PCM), where the Company believes that "People are the source of its competitiveness" and the "Cumulative growth of all Group members serve as the foundation for the Group's development"; "People is fundamentally good" and aims to "Build a true trustworthy relationship with a human touch and warmth of the heart" to draw out the motivation, understanding, and acceptance of all employees of DSP into one collective force.
The committee focuses on 2 main functional areas:
1) Sports & Healthy Lifestyle Programs
Programs to promote a healthy lifestyle such as health talks, workshops, cooking lessons & sports activities
2) Corporate Events
Programs to enhance team spirit & establish communications and harmony among employees. CSR events & activities to contribute to society. Examples are Team Bonding Trip, Retreats, Fund Raising Charity Events

COVID-19 measures to keep our employees safe
The safety and well-being of Daikin Singapore's clients and employees are the company's top priority in these uncertain times. We closely follow guidance from local health authorities, and we are constantly monitoring the evolving situation as we stand ready to adapt our efforts and responses. These include implementing workplace safe management measures and practices such as telecommuting, split team, staggered work hours, safe distancing and wearing of masks.
To further enhance the workforce health and wellbeing, the company:
Provided complimentary temporary accommodations for foreign employees who wished to stay and continue to work in Singapore.
Provided complimentary lunch for employees who work onsite during Heightened Alert period.
Allowed time-off for employees to take vaccinations.
Allowed employees to take "Remote Working Leave" during overseas trips (business or private) while serving quarantine.
Installed additional food vending machines



Stepped up online learning and web base training for staff to acquire new skills while working from home.



Adopted weekly ART testing for all onsite employees to ensure the safety of employees.