Residential
Our expertise in maintaining and servicing our Daikin products is unmatched in the Residential market.
We provide strong support in our Spare Parts with all being genuine OEM parts.
We provide residential contract packages that fit the needs of the customers ranging from normal contracts to fully comprehensive contracts
Our Service crew go through rigorous and intensive training programs (technical and soft skills) to get fully updated on the latest procedures and equipment to keep ahead at being the Perfect Service Team.
Our Servicing Procedures are all green and environmentally friendly while we also offer Smart solutions to boost efficiency and comfort level. Using reclaimed refrigerants is one of the eco-friendly activities undertaken by Daikin as part of our continuous green initiative.
At Daikin, we carry our works with the highest level of integrity and dedication while complying with the best market practice and international standards.
We are certified in: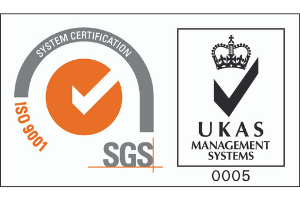 ISO 9001
Through ISO 9001, we are committed to
Consistently provide products and services that meet customer and applicable statutory and regulatory requirements, and
Enhance customer satisfaction through the effective application of the system, including processes for improvement of the system and the assurance of conformity to customer and applicable statutory and regulatory requirements.
---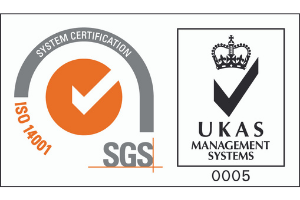 Consistent with our certification in ISO 14001, the intended outcomes of our environmental management system include:
Enhancement of environmental performance;
Fulfilment of compliance obligations;
Achievement of environmental objectives
---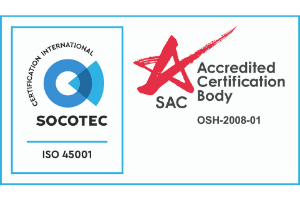 ISO 45001
In line with our certification in ISO 18001, we are committed to:
Implement and maintain an OH&S management system to improve occupational health and safety,
Eliminate hazards and minimize OH&S risks (including system deficiencies),
Take advantage of OH&S opportunities, and address OH&S management system non conformities associated with its activities.
---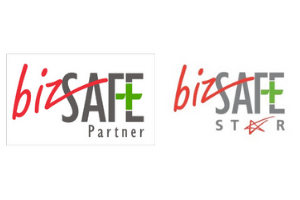 bizSAFE Partner & bizSAFE Star
We have achieved the highest level of accreditation in our bizSAFE journey by being certified in WHSC bizSAFE Star. The accreditation signifies Daikin's achievement of Workplace Safety & Health (WSH) Safety and Risk Management Excellence.
Additionally, through our achievement in bizSAFE Partner, Daikin is committed to supports the WSHC programme by providing business advantages to motivate SMEs to join bizSAFE and improve workplace safety and health.
---