Awards & Achievements
Daikin is honoured to be the only airconditioner brand in the Singapore Book of Records. With 4 'firsts' records in the airconditioning industry, this prestigious recognition greatly reinforces Daikin's position as a strong market leader and its dedication to continually provide the best for its new, current and long long-term customers in Singapore.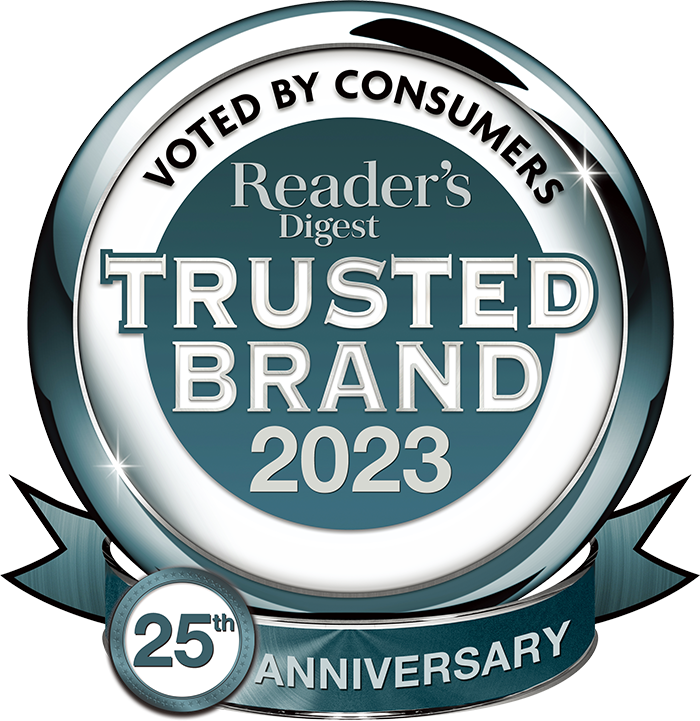 Reader Digest Award
Voted by consumers for 22 consecutive years as Reader's Digest Trusted Brand Award Winner, as of 2023. We are the first Aircon Brand in Singapore to receive the Platinum Award.
Singapore Favourite Aircon Brand 2018
Daikin is awarded Superbrands 2018 – being voted as Singapore's Favourite Aircon Brand in Superbrand Research Survey. Click here to read more.

First HDB Multi-Room aircon system
Daikin introduced its Econair Spacesaver in 1978. Its compact condensing unit is exclusively designed to suit and fit any HDB apartment in Singapore. It is capable of cooling up to 5 rooms both individually and simultaneously.

First Residential Inverter Aircon Awarded 4-Ticks
In Singapore, Daikin is the first aircon brand to be awarded the coveted 4-Ticks excellent rating energy label by the National Environment Agency (NEA). Not only does Daikin have the widest range of 4 Ticks Inverter air conditioners available, it is also the brand with the most 4 Ticks models. With such a varied range, Daikin has air conditioners that meet the needs of every residential and commercial application.

First Commercial Multi-Split Aircon System
The Daikin VRV System was introduced in 1985. The system can connect up to 8 fan coil units with long piping length and individual controls. It is widely installed in both commercial and residential buildings due to its energy saving features, flexible design, and ease of installation and maintenance.

First Modlair AHU
In 1983, Daikin was the first to manufacture the Modlair Air Handling Units, which use a prefabricated system and a modular design. It has frameless, insulated modular sandwich panels and a double skin casing, which are very effective against heat and cold bridges. It is widely installed in many commercial buildings as well as 'clean rooms' of high tech semiconductor wafer fabrication and hard disk manufacturing plants.

Green Mark Platinum Award
Daikin contributes to society with world leading technologies by developing innovative and energy efficient airconditioning products & services to reduce carbon emission. We lead by greening our building with Daikin VRV IV and advanced control systems and is awarded with Green Mark Award (Platinum) by Building & Construction Authority (BCA).

World's First R32 Refrigerant
Choosing a next-generation refrigerant must take into account not only environmental performance, but also other overall factors such as safety and economic performance. As the only company in the world to manufacture both air conditioners and their refrigerants, it is our policy to choose the optimal refrigerants based on a comprehensive assessment of the product application, looking at not just global warming potential (GWP) but also at the impact of refrigerants in all lifecycle stages including manufacturing, use, and disposal, and climate and other factors of the region where air conditioners are used.
Go Greener with the Next Generation Refrigerant 32
Superior Energy Efficiency
Lower Peak Power Consumption
Zero Ozone Depletion Potential (ODP)
Small Conversion Cost
Better Life Cycle Climate Performance (LCCP)
Sufficient Supply Capability
Lower Global Warming Potential (GWP)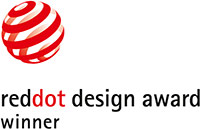 Red Dot Award Winner
Daikin Silver ENVi minimalist design symbolizes the immaterial properties of air, on the one hand, and optically reduces the volume of the unit, on the other. The air conditioner runs silently and efficiently; when the user is absent, its power consumption is automatically reduced. Its unobtrusive elegance has won the World-renowned Red Dot Award for Product Design in the airconditioning category, confirming its status as an icon of contemporary climate control.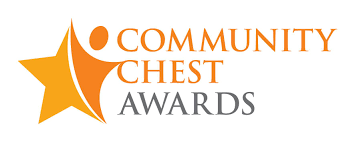 The Community Chest Award - Bronze
The Community Chest Award is a tribute and endorsement of the fund-raising efforts to Community Chest, pledging our strong advocacy towards community giving and social responsibility efforts.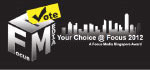 Singapore PMEBs' Most Favourite Air Conditioner Brand Awards
Voted by Professionals, Managers, Executives and Businessmen (PMEBs) to be their Most Favourite Air Conditioner Brand Award in 2011 & 2012.