Daikin's Reiri for Home technology promises to provide your living space with an enhanced lifestyle of comfort, convenience, home ecosystems, security and entertainment. With Reiri for Home system, electronic devices and appliances can be connected to communicate with each other as well as with you. Whether you're at work or on vacation, you can seamlessly control your air conditioners, lightings, security systems, or even air purifiers# from your smartphone. Backed by the highest quality standards and reliability, Daikin proudly offers a wide range of integrated systems perfecting our cooling solutions, taking the air conditioning beyond its previous limitations and generating additional values for you.
# Smart plug required to turn on/off device remotely.
*Pictures shown are for illustration purpose only.

What is Daikin's Reiri?

Daikin's Reiri is a cutting-edge home automation system, designed to provide a complete smart solution that seamlessly integrates multiple household devices and appliances. With its user-friendly setup process, you can easily connect all your smart devices to the Reiri system. Control your smart home with a single command and monitor your entire home from a single interface anytime, anywhere.

Features

Comfort

Smart Air-Conditioner (Smart monitor and control accompanied with advanced self-diagnostic messenger)
Intelligent Diagnosis
- Self-diagnosis provides performance data of air conditioning system
- Receive alert notifications on your smart device with error code if system is faulty
Smart Remote Controller
- Replace the conventional remote controller and control your air conditioner from anywhere (at home or on-the-go)
- Pre-cool and make adjustments to home temperature while at the workplace or on a hot day
Fuss-free Smart Monitoring
- No more worries about forgetting to turn off the air conditioner when you are away from home
- Reiri for Home gives you peace of mind with the ability to monitor your air conditioning system even when you are away from home

Air Purifier (with smart plug-in switch)
(1st and only air purifier in the industry tested to eliminate PM 1.0 air particles)
Remote control for your air purifier
- Receive alert notification if poor air quality is detected by indoor air quality sensor
- Allows you to turn on/off the purifier with a simple tap no matter where you are
Tested to Eliminate PM1.0 Air Pollutants
- Daikin Streamer Air Purifier is the ONE AND ONLY air purifier tested to effectively remove PM1.0 air pollutants
Reiri Indoor Air Quality (IAQ) Sensor
Simple interface that detects and displays air quality in enclosed spaces
Monitor PM2.5 concentration, CO2 and TVOC in the air
- The PM2.5 sensor provides an overview of pollutants in the environment and notifies unhealthy air levels
- High accuracy and reliability
- The Total Volatile Organic Compound (TVOC) level is a measurement of the sum of all the volatile organic compounds (VOC's) found in the air
---
Energy

Home Energy Management System (HEMS) (Keep track of electricity cost by monitoring the usage)
Enables you to monitor, control and analyze your energy consumption on your smartphone

Smart Plug-in Switch (Control device remotely and measure the energy consumption)
Transform ordinary electrical outlets into smart switch outlets
Enabling power ON/OFF on smart devices alongside energy consumption monitoring
---
Security

Smart Digital Lock (Keyless system to lock and unlock doors)
Lock and unlock your doors remotely via Smartphone from anywhere
Check if your door is locked or unlocked and even allow guests to enter remotely

Surveillance Camera (Acts as electronic eyes to track the house safely)
Keep your kids and family safe with intelligent surveillance camera
Monitor your house anytime from anywhere
Integrate with other smart security devices to further enhance the protection of your assets.

Smoke Detector (Trigger alert when smoke is detected)
Smoke detector will alert you on your phone when it detects smoke, prompting you to seek assistance
It will also sound off the alarm, which you can switch off remotely

Door & Window Sensor (Receive notification if the door/window is not fully closed)
For an enhanced security system, door and window sensors are great choices to monitor and protect entry points for your home
Notifications will be received if the door/window is open or closed, preventing possible dangers
Sensors can be seamlessly fitted into any interior design and are easily mounted in many places

Motion Sensor (Detect movements & triggers security devices or favorite scenes)
Device can be integrated with motion sensors that detect lighting, climate, and movements to trigger preset scenes, and monitor and notify the home status of your loved ones. (ie. An elderly who lives alone)
Video Doorbell & Audio Intercom System (Communicate with visitors remotely. Assess through visual recognition)
View and speak with your visitors on smartphone when they arrive or attend to deliveries even when you are away
Customizing the setting of the door chimes via your smartphone
---
Lifestyle

Motorized Curtain (Automation of curtains for greater convenience)
Let your curtains gently wake you up with bright sunlight in the morning or retreat yourself with the coziness for your bedtime
Home curtains can now be automated with Reiri for Home solution, providing the luxury experience of a hands-free home

Lightings (Monitor and control to enhance the atmosphere or promote overall wellness through optimal lighting)
Apart from ON/OFF, you can also adjust the brightness and color of your home lighting.
Activates a preset lighting scene through smartphone without touching any conventional switches to suit the mood.

Voice Assistant (Take on commands and perform the action, fully use of voice)
As your personal butler, the voice assistant recognizes your vocal command to control your home and organize your busy lifestyle.
Just speak to activate various smart devices or scenes without having to free up your hands while you are busy.

Reiri for Home App


Singapore's Largest Smart Home Showroom


Certification


Our Partners

Reiri for Home now supports Hey Google and Alexa. Enjoy seamless connectivity across all household devices with your voice.


Brands

We are proud to be a member of Z-Wave alliance where we are at the forefront of the wireless
smart home market.
Reiri will be able to connect with any Z-wave smart devices.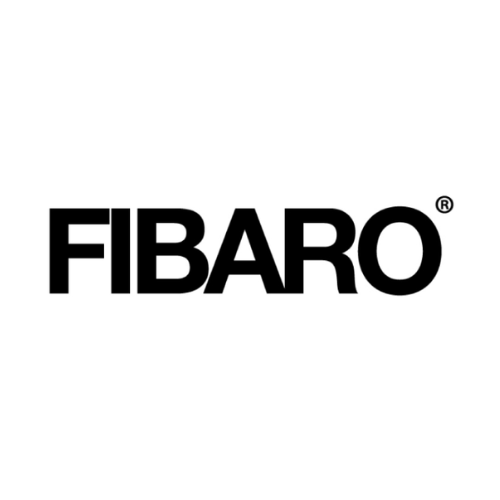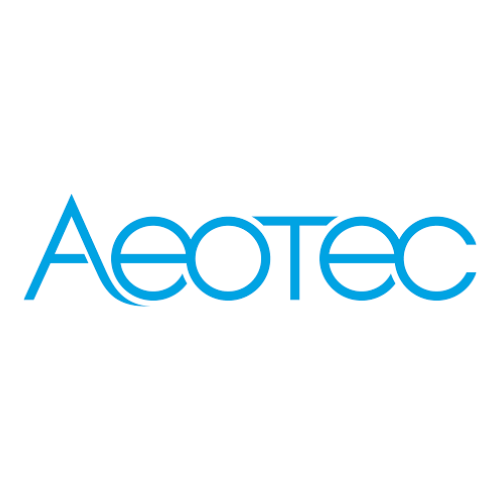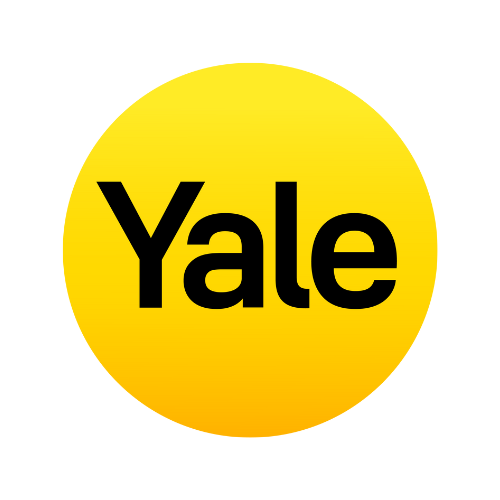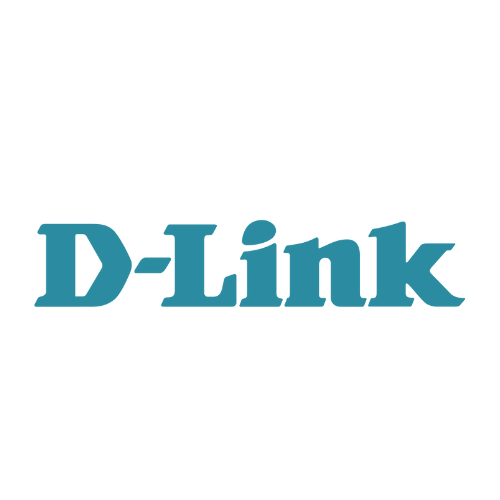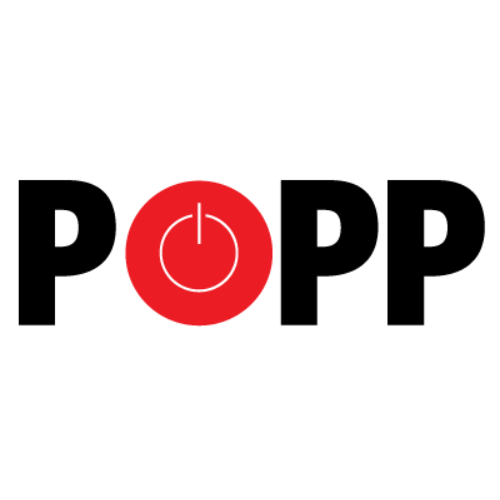 Contact Us


FAQ

General FAQ
What is the Reiri for Home Solution and how does it work?

The Daikin system is a wireless smart home automation system. With Daikin's Reiri for Home Hub, it allows you to integrate and control electrical appliances and devices in your home for various lifestyles and solutions.

Can I just download the Reiri for Home App on my phone and start using the solution?

In order to utilize the Reiri for Home Solution, you will need to purchase the Reiri for Home Hub. Without the Hub, the Mobile App will not work. For purchasing of the Reiri for Home Hub, you can contact Daikin ProShop or visit E-Proshop to find out more.

Alternatively, you can also contact us at 6311 8684 or service@daikin.com.sg for more information.

Is the Reiri for Home Solution a wired or wireless solution?

For Reiri for Home Solution, we have the options for customers to choose if they would like their set up to be wired or wireless.

Wired and wireless installations have their pros and cons. Some of the commonly face considerations are as below:

| Considerations | Wire Installation | Wireless Installation |
| --- | --- | --- |
| Cost | Higher | Lower unless additional Network Access Points are required |
| Aesthetic | Wiring exposed unless concealed | No wiring |
| Stability | More stable due to contact | Subjected to network infrastructure |
| Response | Fast due to contact | Subjected to network speed |
| Installation | Cumbersome and require more time | Ease of installation and faster |


As automation requirement always differ from one's usage to another, our SmartHome Specialist will be glad to assist customers in customizing the ideal solution for their unique needs.

Can I buy additional devices for Reiri for Home to expand the solution?

Yes, you can. With the wireless communication between the devices, expansion of Reiri for Home can be achieved with new compatible modules and devices subsequently.

How do I log in to my system from a new mobile device?

You need to download the Reiri for Home app and sign in with the necessary security login details provided by Daikin. For first time log in, the mobile device need to be in the same network as the Reiri for Home Hub.

What is the warranty duration for the Reiri for Home Solution?

The warranty period for Reiri for Home Solution covers 1 year on smart devices and 3 months for installation/integration related troubleshooting.

Can the Reiri for Home Hub be exported to be used worldwide?

No. There is different communication protocol for different countries, and it is regional dependent. The retail model of Reiri for Home Hub in Singapore may not be used by other countries due to local wireless protocol regulations.

Is the Reiri for Home Hub approved by the Singapore Authority?

Yes, the Reiri for Home Hub is approved for use by Singapore Infocomm Media Development Authority (IMDA) under registration number: N1721-20.
Features FAQ
Is Reiri for Home on IOS and Android platform?

The Reiri for Home Solution is available on both iOS and Android mobile Platforms. You can have a combination of both iOS and Android app users accessing to a common solution.

Is there a wired tablet for Reiri for Home Solution?

The Reiri for Home Solution App can be downloaded into any Apple or Android tablet with compatible version of operating system for tablet control. Users just need to download the Reiri for Home App in the tablet and log in using the same credentials they registered via the phone to achieve this.

Please note that for the first time sign in, the tablet must be under the same network with the Reiri for Home Hub for initialization.

How many user accounts can I create in Reiri for Home?

There is no limitation on the number of user accounts that can be created per house. The Administrative access holder of the household will be able to create secondary user accounts for other users.

Can I restrict user access on Reiri for Home Solution?

Yes, access control limitation is available in Reiri for Home app. The Master Admin User will be able to limit the access of the other users.

Can I set scheduling for my devices?

Yes, Scheduling function is available in Reiri for Home App. Home user can set the schedule of the devices based on their preference.

How many rooms can the Reiri for Home Solution control?

There is not limitation to the number of rooms that can be created in the Reiri for Home solution for partitioning of smart controls.

Can I use voice to control my Reiri for Home Solution?

Yes, presently Reiri for Home Solution is supported by Google Nest Hub, Google Home and Google Home Mini.
Installation FAQ
What do I have to prepare for installation of my Reiri for Home Solution?

Usually, a non-obligated pre-site consultation will be arranged (although not necessary) to understand and assess the requirement by the customer on smart solution. Thereafter on the date of installation, owner has to ensure that the internet connection and router is up for any wireless smart device installation.

Can I add on additional smart devices by myself?

Reiri for Home is a deployed solution which integration and commissioning is required by Daikin's Smart Home Specialist. Thus, Owners would not be able to add on or configure additional smart devices by themselves. For devices add on or solution expansion, kindly contact Daikin @6311 8684 or email us at service@daikin.com.sg

Can I purchase my own Light Fitting?

Yes. You can purchase your own light fitting as Daikin only provide the wireless module to automate the lighting point.

Suitable light fittings:

• 230V halogen and incandescent light

• 12V ELV halogen lamps and dimmable LED bulbs with transformers.

• 12V MLV halogen lamps

• Dimmable fluorescent CFL tube lamps

Alternatively, you can get in touch with our Smart Solution Specialists at 6311 8684 or email us at service@daikin.com.sg to find out more before proceeding with your purchase.

Can I automate my Curtain or Roller Blind?

The pre-requisite for the automation of curtains or roller blinds is that there must be a motorized track in place. The motorized track for the curtain or blind has to be installed by the owner with a power point being provisioned. However, if customer would like Daikin to assist in the installation of the motorized track, we will be glad to provide a one stop service in recommending our preferred partners to assist.
Network and Basic Troubleshooting FAQ
When the solution or smart devices does not seem to be working, you can carry out the following checking steps first:

1. Check the Battery Level

2. Check the Power Connection

3. Check the WiFi Connection

4. Ensure that cable is tightly connected

5. Shut down and power off the Reiri for Home before restarting it (Please allow 30 minutes to 2 hours after restarting to allow the Z-Wave network to repair itself and establish the mesh coverage)

If the issue still does not resolve, kindly contact Daikin hotline 6311 8684 or 6311 8686(Option 6 Smart home Solution) for assistance. Alternatively, you can write into us at service@daikin.com.sg

How do I perform basic troubleshooting of my router?

1. Check that the router is switched on.

2. Check the signal and that your power cable, and other wires, are connected snugly.

3. Disable the wireless connection on your computer and connect it directly to the LAN port of the router. If it is not working, then the router could be faulty

4. Check router settings.

5. It is recommended to contact your Internet Service Provider if the issue does not resolve.

How can I improve the WiFi signal when the signal is weak?

There are various methods in improving home WiFi Signals. Home owners can choose the following options:

1. Upgrade Router to widen network coverage

2. Install WiFi repeater to enhance the WiFi signal

3. Upgrade home network infrastructure through carrying out of Heat Mapping surveys and installation of Access Points

Shall you require assistance on enhancing your network coverage with Smart Home Solution, kindly contact Daikin hotline 6311 8684 or 6311 8686 (Option 6 Smart home Solution) for assistance. Alternatively, you can write into us at service@daikin.com.sg

Where should I place my Reiri for Home at home?

The Reiri for Home Hub is recommended to be placed next to the WIFI modem for minimum wiring, as the Hub will be connected to the WiFi modem through LAN cable. Ideally, there should be no obstruction of the Hub and WiFi router and both components are to be exposed than hidden to enhance the coverage.

Warranty Terms & Conditions

Daikin Air-conditioning (Singapore) Pte Ltd shall undertake to replace any defective parts of the equipment deployed by Daikin free of charge, provided if the smart home solution/ devices have been used as per accordance to the operating instructions.
The warranty shall become void under the following situations:

Tampering, alteration, modification, misuse or devices being dropped.
Damage caused by defective wiring or by operating the Smart Home Devices on incorrect voltage or fluctuations or interruptions in the electrical power supply.
Damages resulting from act of God such as fire, lightning strike or flood.
Equipment is connected to other brand / make other than recommended devices.

This warranty also does not cover the following: -

Electric bulbs, fuses, batteries, internal and external finishing.
General servicing of the equipment.

Our responsibility under this Warranty ends if the original purchaser: -

Relocate the smart devices / solution to another premise.
Exports the smart devices / solution out of Singapore.
Attempt to tamper or reconfigure the smart solution by themselves or any third parties other than Daikin Singapore

Daikin Singapore will not be responsible for any loss of property due to malfunctions or defects of the product/ solution.
Internet network connectivity and coverage issues are between the arrangement of Home Owners and their Internet Service Providers. Owners are advised to check their home internet connection or power supply first in event of control failure. In the event, a visit during the warranty period, that is not due to Daikin deployed device or integration issue, labor and transportation fees will be levied.