Air Ductings are normally not serviced and covered in a normal Maintenance contract. This requires special tools and equipment as well as well trained personnel to service. Without any servicing, the inside of the ducts will get very dusty with time, leading to the air being breathed being dirty and unhealthy.
Daikin has invested heavily to provide a solution to keep the air ducting clean. Our duct cleaning process uses highly compressed air to clean the inside of the duct, thus minimizing damage on the inside of the ducts. With our duct cleaning equipment, our valuable customers can enjoy peace of mind in enjoying healthy and clean air in their office.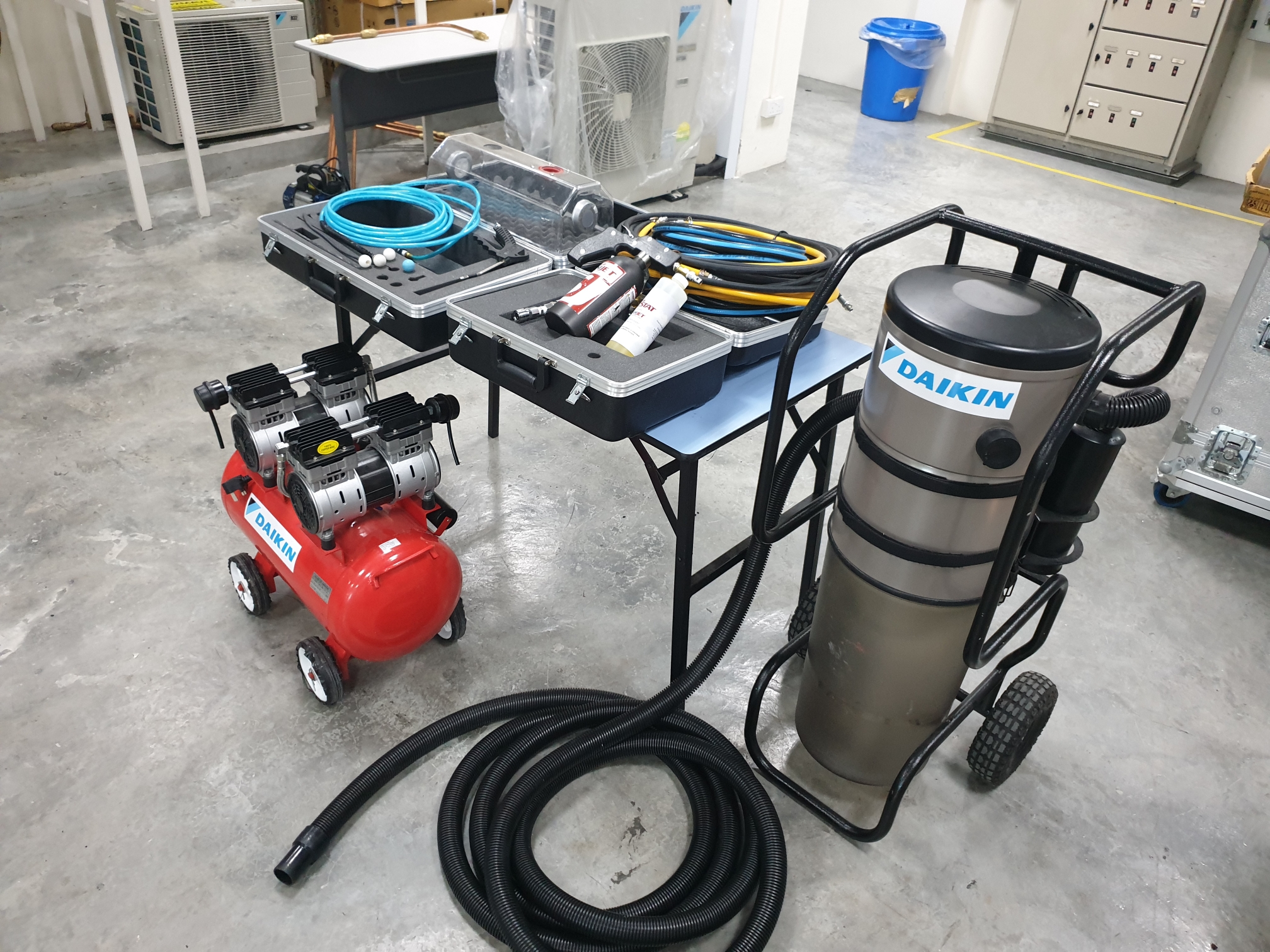 With our Daikin Duct Cleaning service, the air ductings will be maintained clean for you for compliance requirements in your building.

Benefits

Avoid breathing difficulty or allergy triggered by unhealthy indoor air
Effectively remove dust, mould and bacteria
Breathe in healthier air as it improves air hygiene
Clean inside and outside of diffuser

Kitchen Air Duct Cleaning
We also specialise in kitchen air duct cleaning in compliance with Fire Safety regulations. The oil and grease inside the kitchen ductings will be extensively cleaned during the process.


Contact Us

OR