22 Jun 2020 updated
CEO Magazine 2020: Smart Air Solutions
Daikin Airconditioning (Singapore) applies cutting-edge technologies to enhance your comfort through our premium, energy-efficient air-conditioning systems as well as smart solutions for residential and commercial purposes. We are the number one air-conditioner company in Singapore and the longest holder of the Reader's Digest Trusted Aircon Brand Gold Award. We focus on evolving from providing high-efficiency air conditioning to smart air conditioning with our Smart Solutions that target homes and commercial spaces.
Our 5 ticks air conditioner series is catered for homes where it is recognised as having the highest energy efficiency rating, bringing the most energy savings for your comfort and wallet. Aside from energy efficiency, we pursue green product innovation such as recycling energy. Our Heat Recovery Hot Water System uses waste heat from air-conditioning to warm up water for other home usage. In line with Singapore's Smart Nation Initiative, we have developed smart solutions, D'SmartHome, to complement our products. D'SmartHome is a single interface that allows you to control various appliances for your convenience to enhance home comfort. You can customise these smart solutions according to your preference. Furthermore, it allows you to gather insights on your smart devices' energy consumption. With our Heat Recovery Hot Water System, you can remotely control and monitor the water temperature.
A revolutionary commercial product is our VRV (Variable Refrigerant Volume). Our VRV achieves excellent performance to meet the needs of various buildings. With its high efficiency, the VRV has features of energy savings, an automatic refrigerant charge function that optimises operation efficiency, higher installation quality and high reliability with its double backup operation. Furthermore, with our D'SmartOffice, users can enjoy an all-in-one system solution, which allows central and remote management of building air-conditioning systems, lighting and mechanical ventilation fans among many other devices.
Daikin continuously innovates to meet your air-conditioning needs and develop customised solutions. Our smart technology caters to individual requirements with a single interface, providing more comfort and peace of mind. Daikin has provided the utmost support to Qingjian Realty projects for their Le Quest and JadeScape condo developments, where our Heat Recovery Hot Water System, 5 ticks air conditioner and VRV series are installed.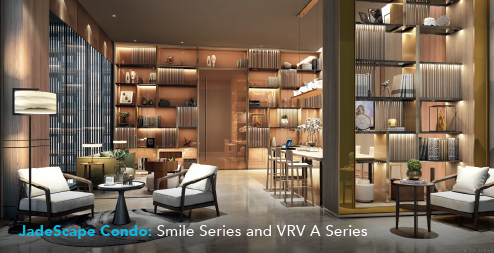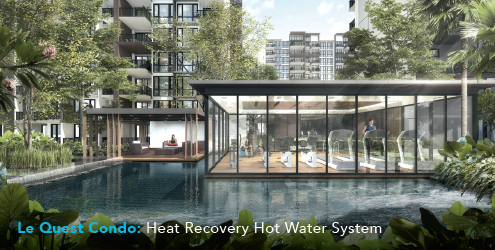 Find out more: CEO Magazine June 2020