02 Feb 2021 updated
Daikin Singapore Signs MOU with D-Link International for Smart Solutions Products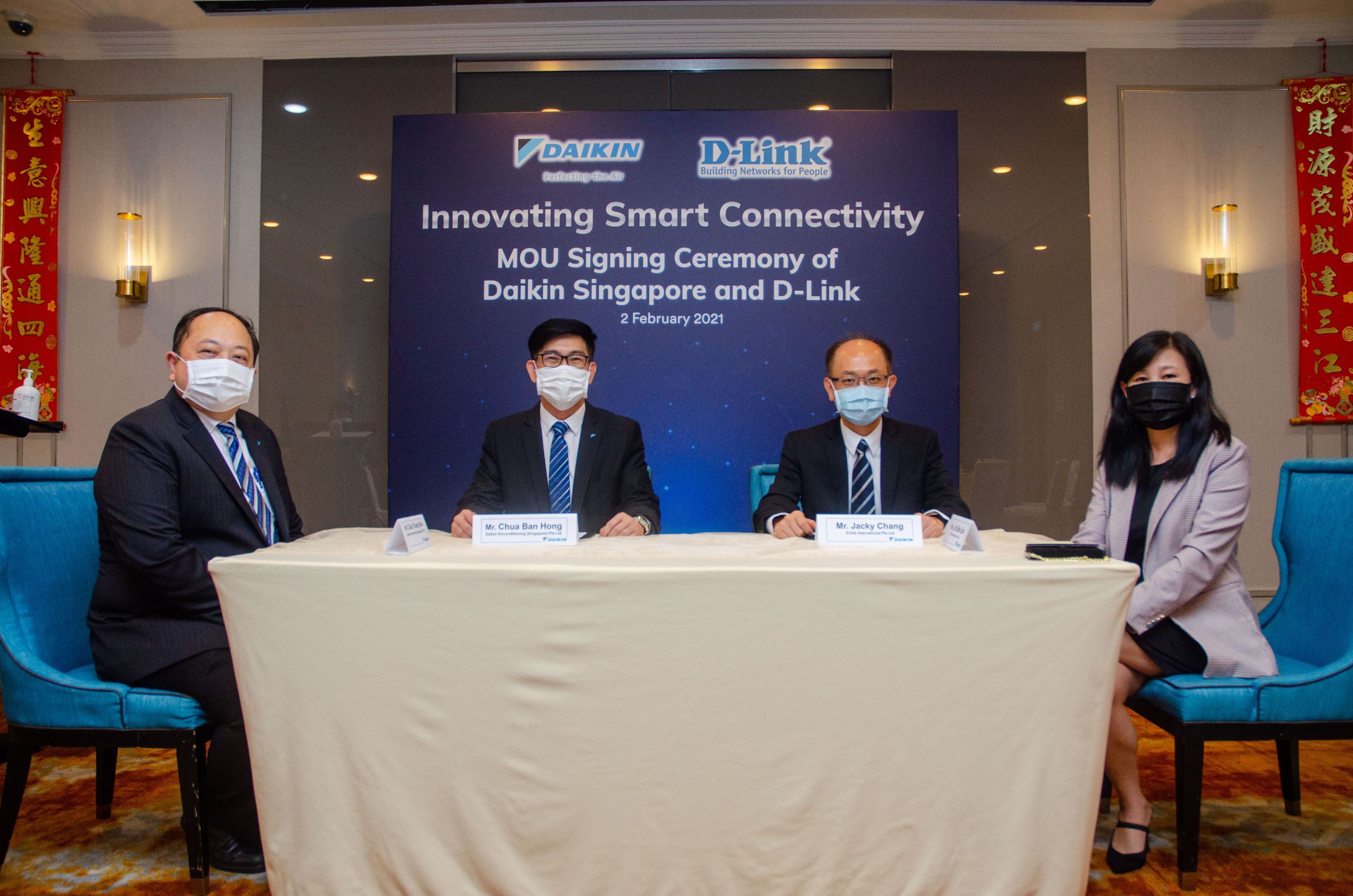 From left: Mr. Chua Thuang Kee, Head, Service Solution Of Daikin Airconditioning (Singapore) Pte Ltd, Mr. Chua Ban Hong, Managing Director Of Daikin Airconditioning (Singapore) Pte Ltd, Mr. Jacky Chang, President Of D-Link International Pte Ltd, Ms. Lim Bee Lian, Regional Sales Director Of D-Link International Pte Ltd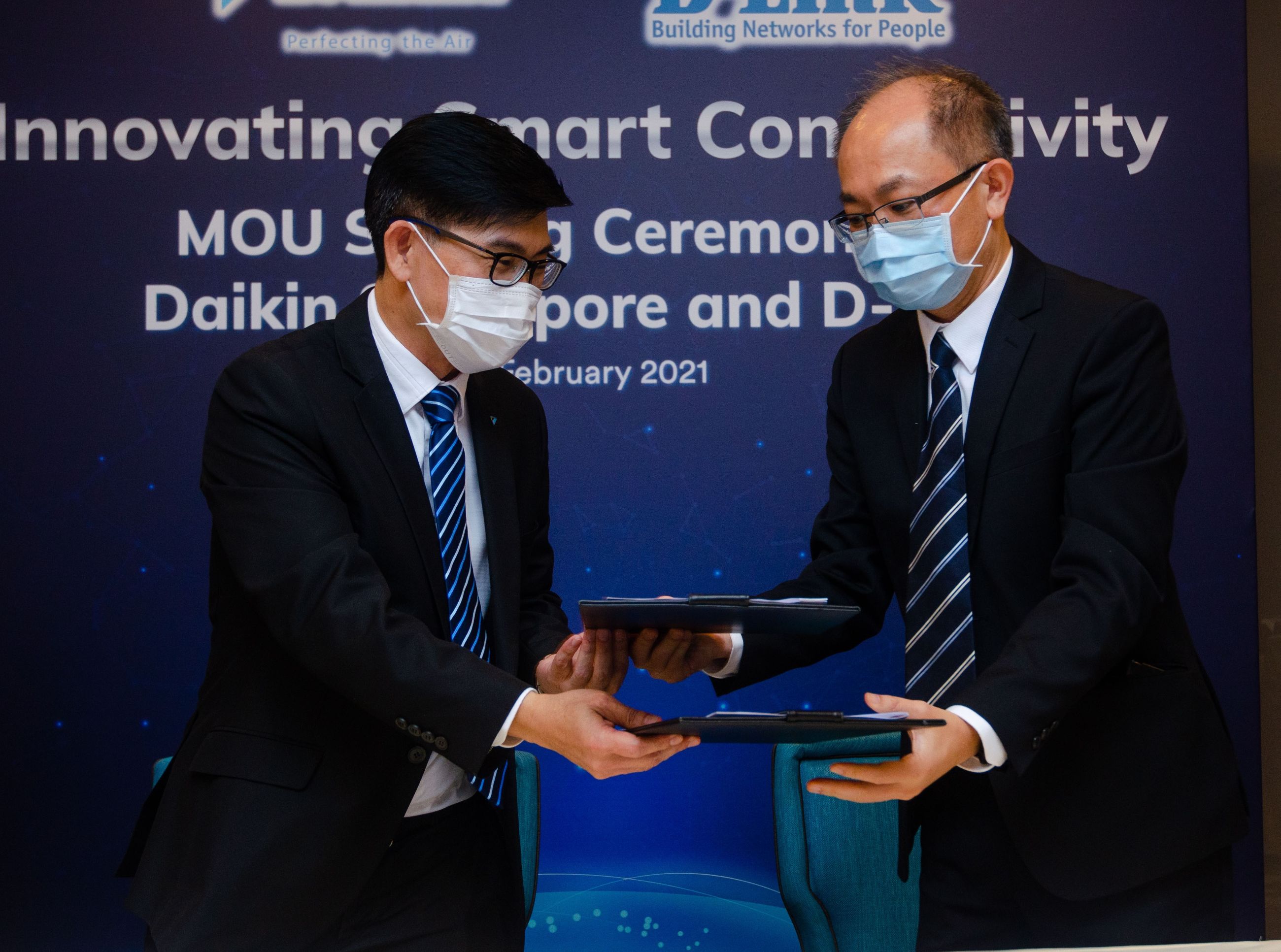 From left: Mr. Chua Ban Hong, Managing Director Of Daikin Airconditioning (Singapore) Pte Ltd, Mr. Jacky Chang, President Of D-Link International Pte Ltd
Always at the forefront of technology and lifestyle comfort, Daikin Singapore has launched full suite of smart home solutions (D'SmartHome) in recent years with our very own Daikin smart hub. With the mission to provide bespoke smart solutions to our customers, we partner with established home brands and integrate our solution with quality appliances to deliver an enhanced lifestyle for different needs. Be it comfort, convenience or security offerings, we can enhance your lifestyle in every way. On top of that, our smart solution also provides energy usage data to help homeowners in monitoring the efficiency of their electrical consumption.
To achieve further breakthrough and bring D'SmartHome Solution to the next level, Daikin Singapore has entered into Partnership with D-Link International, a global leader in connecting people, businesses and cities with their Network solutions and technology. Furthermore, D-Link is a winner of the HWZ Tech Award Best IP Camera brand Reader Choice in Singapore for 4 consecutive years with its wide range of IP camera solutions.
Our Strategic Partnership aims at Innovating Smart Connectivity, with focus in areas of Surveillance, Network and Cyber Security solutions. Through exchange of technologies and expertise in delivering Integrated Security Solutions, Coverage Architectural Design and Secured Network Management Services to homes and all, Daikin Singapore and D-Link International aim to bring to you a fast and seamless smart living experience.
This MOU greatly reflects the commitment of both Daikin Singapore and D-Link International in contributing towards Singapore's Smart City initiative. We strive to go above and beyond in our efforts to further improve the efficiency and lifestyle for all.