22 Sep 2017 updated
WIN with DAIKIN 5 Ticks!
Spot our interactive WIN with DAIKIN 5 Ticks! game at 5 selected bus stops across Singapore islandwide – Plaza Singapura, The Central, Orchard MRT, Junction 8 and Bedok Reservoir Road.
Stand a chance to win exclusive Pichonkun merchandise and Daikin Air Purifer*, in these 3 simple steps:
Step 1: Press on the button to start the game
Step 2: You are given 3 chances to play
Step 3: If you spin to 5 ticks, please enter your particulars and press submit!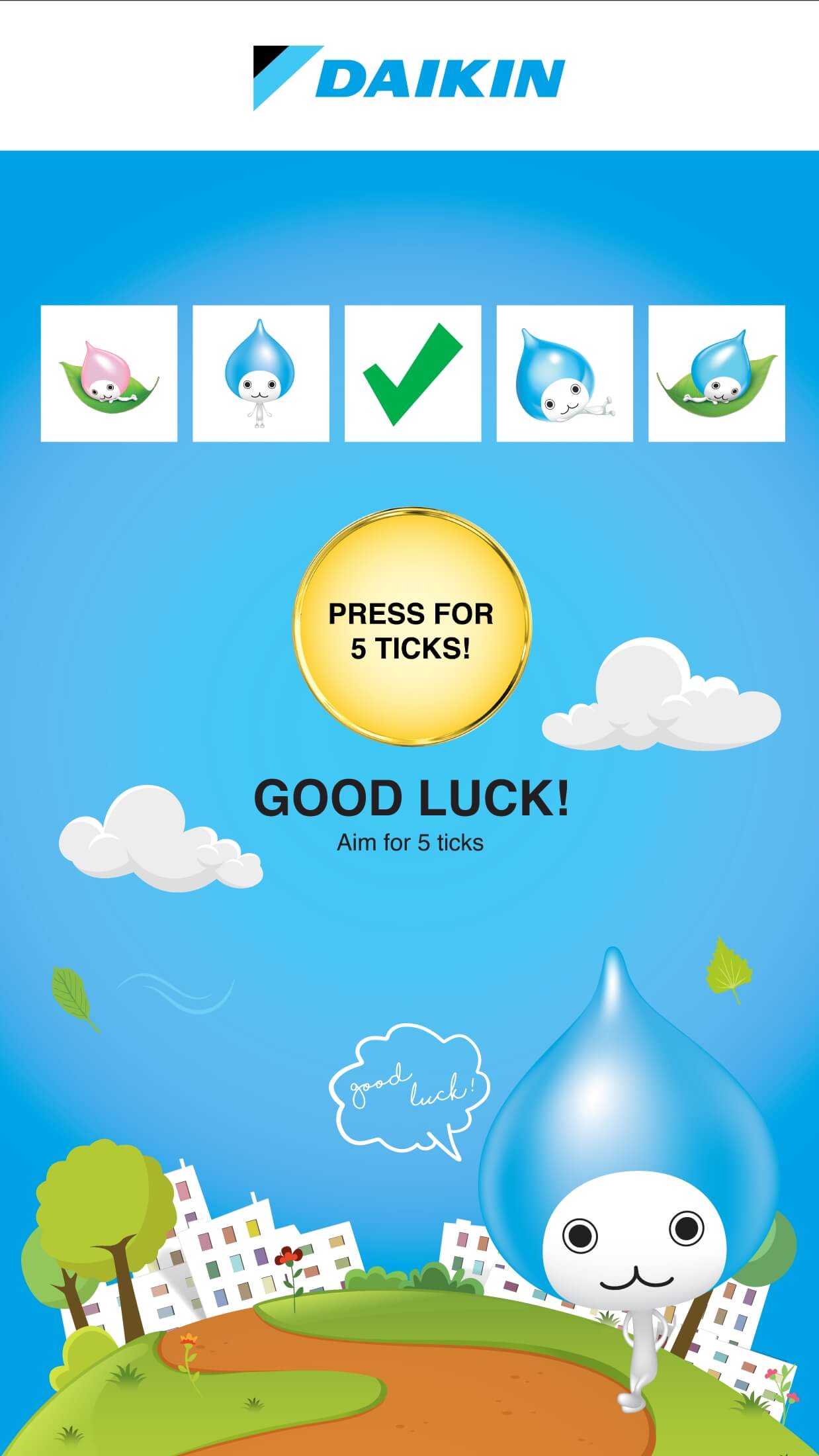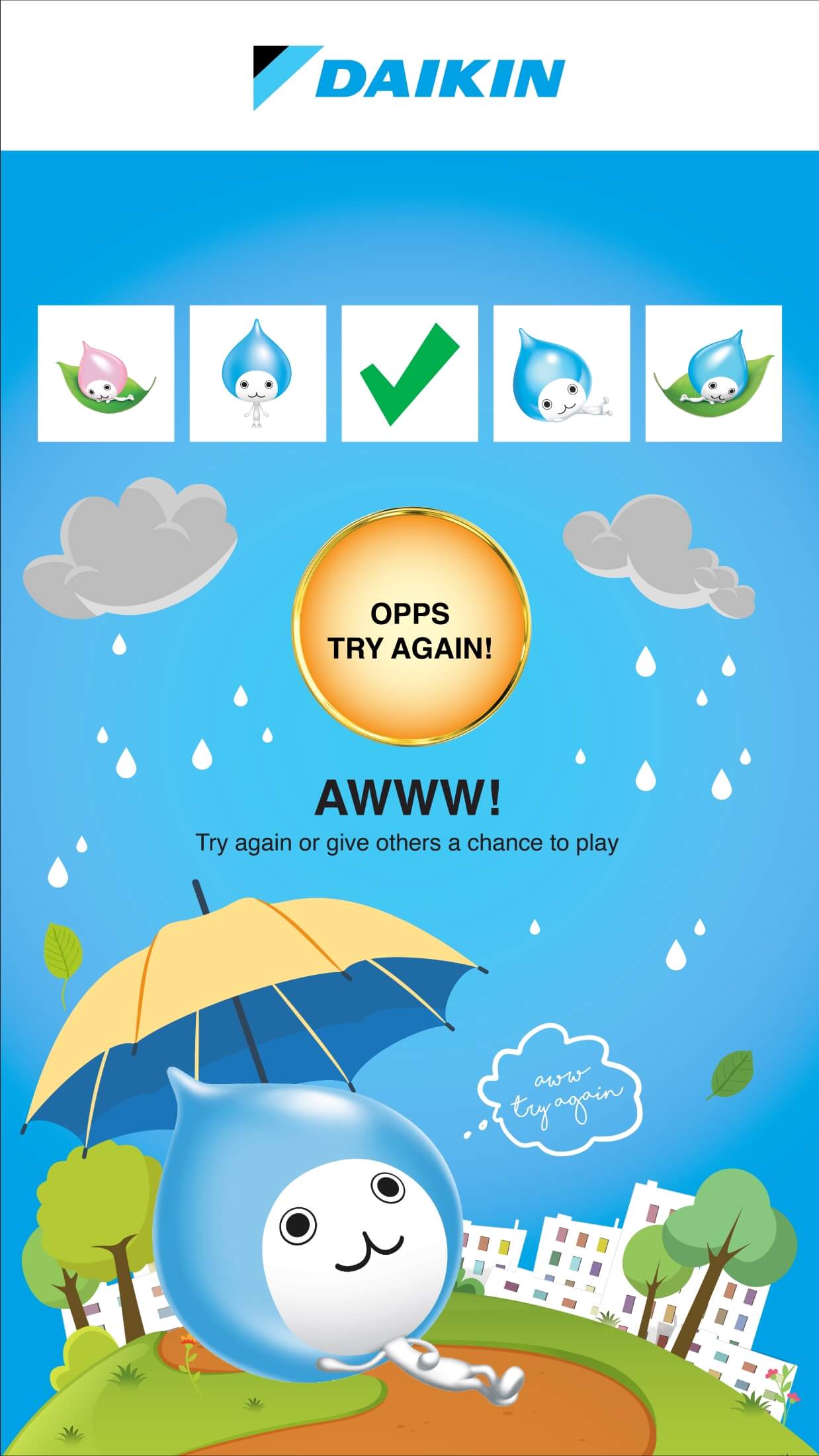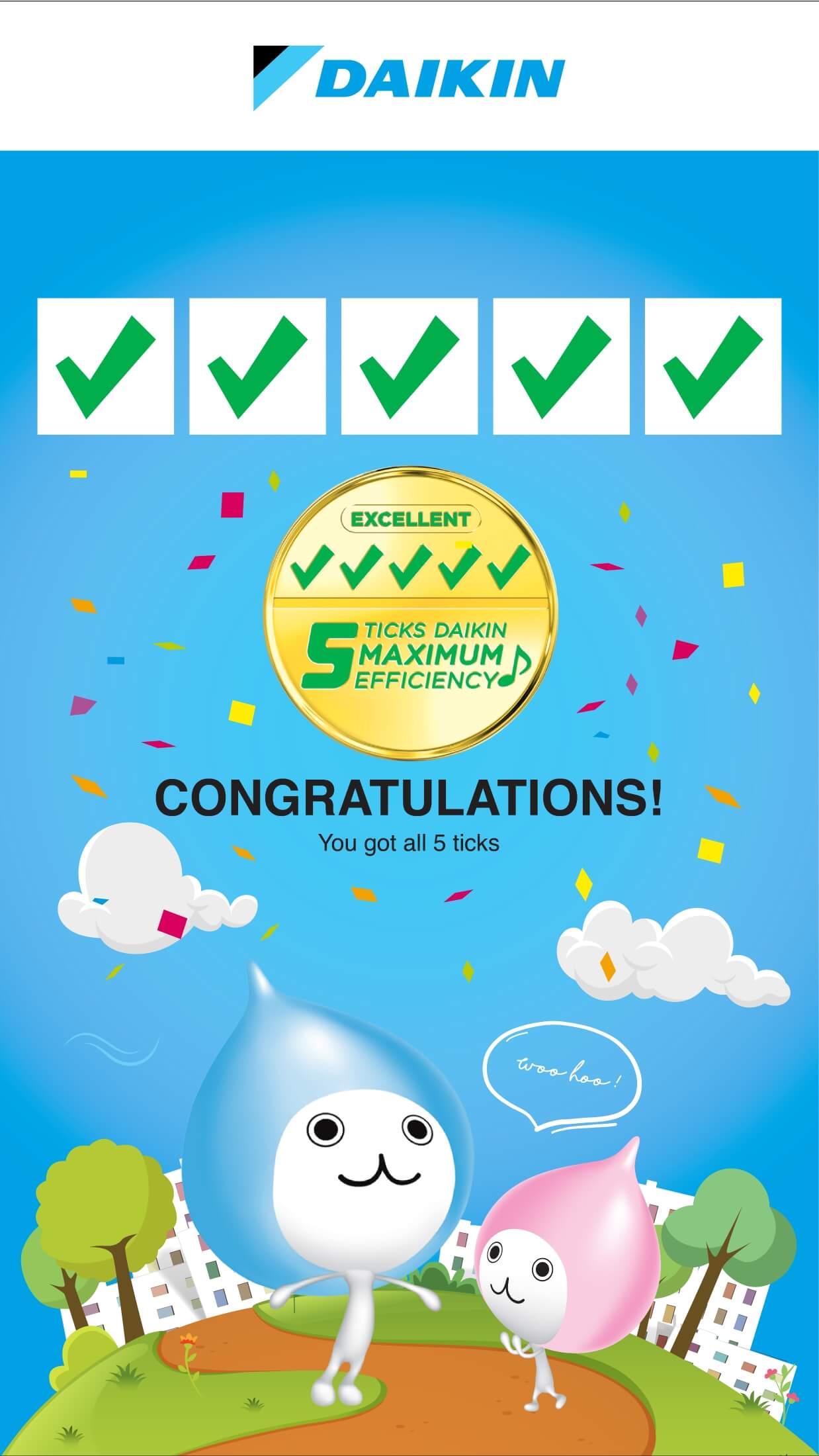 Watch a demo on how the game is played:
---
CONGRATULATIONS!
Winner of Daikin Air Purifier: Lai Tong Ping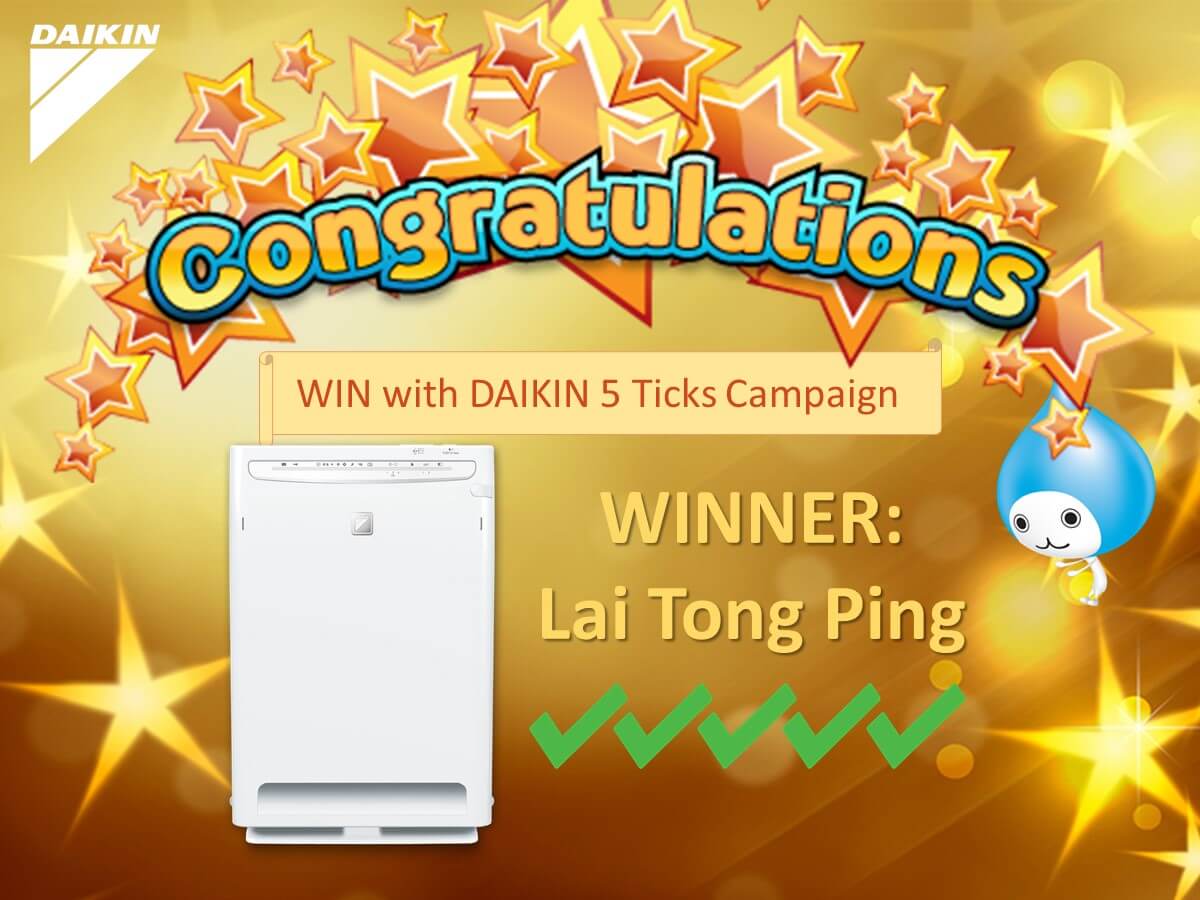 Terms & Conditions:
The Game is open to all except employees of Daikin Airconditioning Singapore Pte Ltd and Daikin Proshops.
No purchase is necessary to participate or win. A purchase will not increase your chances of winning.
Winners will receive a redemption letter which contains the collection details by 10th October / 31st October / 10th November 2017, depending on the time of play.
Winner is entitled to make claim for the prize only once within the Prize Collection Period as stated on the redemption letter.
Winners are to provide their names & contact no. for verification to the Daikin Proshop Staff to qualify for a Sure-Win-Spin which determine the Pichonkun Merchandise he/she is getting.
All Pichonkun Prize Redemption have to be done by 31st

December 2017. (Updated)
Winner will be selected based on the following mechanism – random electronic draw basis.
If the email provided at the Playlive Panel is invalid or if the email account is terminated or suspended at any time for any reason, the participant will be disqualified for the draw.
Any participant who generates multiple email accounts for the purpose of gaining an unfair advantage in the Contest will be disqualified.
Air Purifier Draw will be conducted in December 2017 and winner will be notified by phone/email by 29th

December 2017. (Updated)
Air Purifier has to be collected at Daikin Airconditioning Singapore Pte Ltd by 31st

January 2017. (Updated)
Prizes may be collected by winner or his/her representative provided that letter of authorization / identification is produced at point of redemption, subjected to Daikin Singapore's acceptance.
Prizes are not exchangeable for cash, vouchers or any other items.
Unclaimed prizes will be forfeited and not be entitled to any form of replacement.
Daikin Singapore reserves the right to replace the prizes with other items of similar value at any time.
Daikin Singapore reserves the right to change the Terms and Conditions at any time and has the final decision on all matters pertaining to this promotional activity.