Header Pack allows an easier and economical method of connecting multiple indoor aircon units, giving customer a compact, quick and easy installation solution. Header pack is suitable for all VRV Piping installation time and cost saving benefits!
---
Connectable Up To 4 & 6 Indoor Units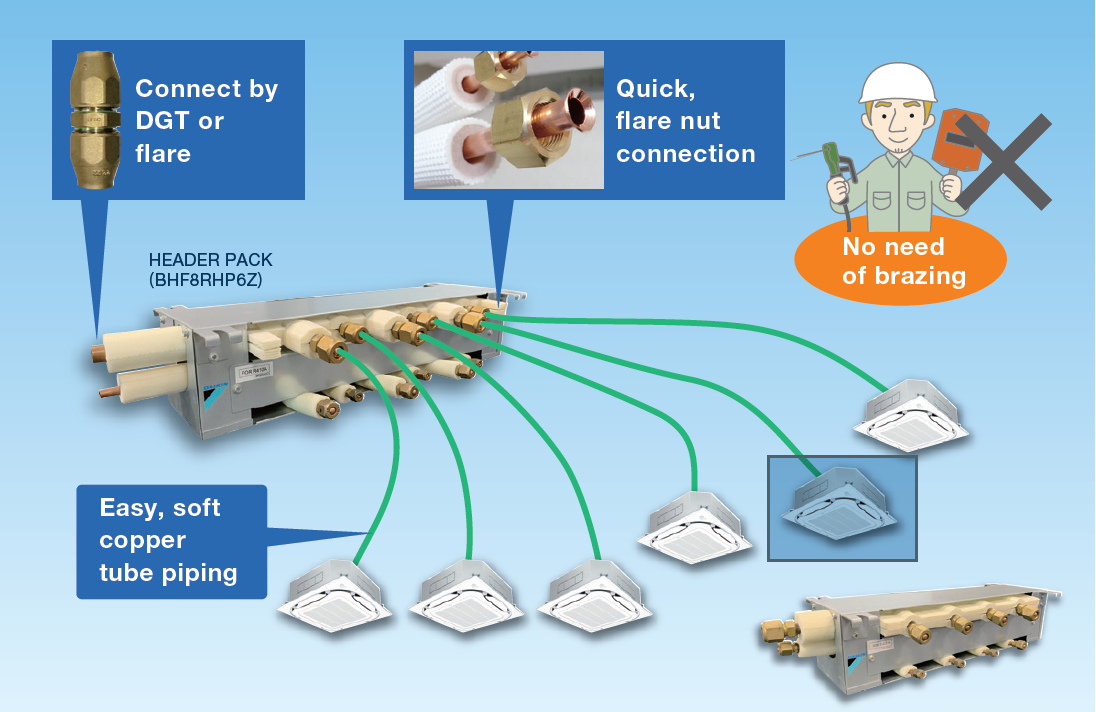 Compact Design To Fit Into Narrow Attic Space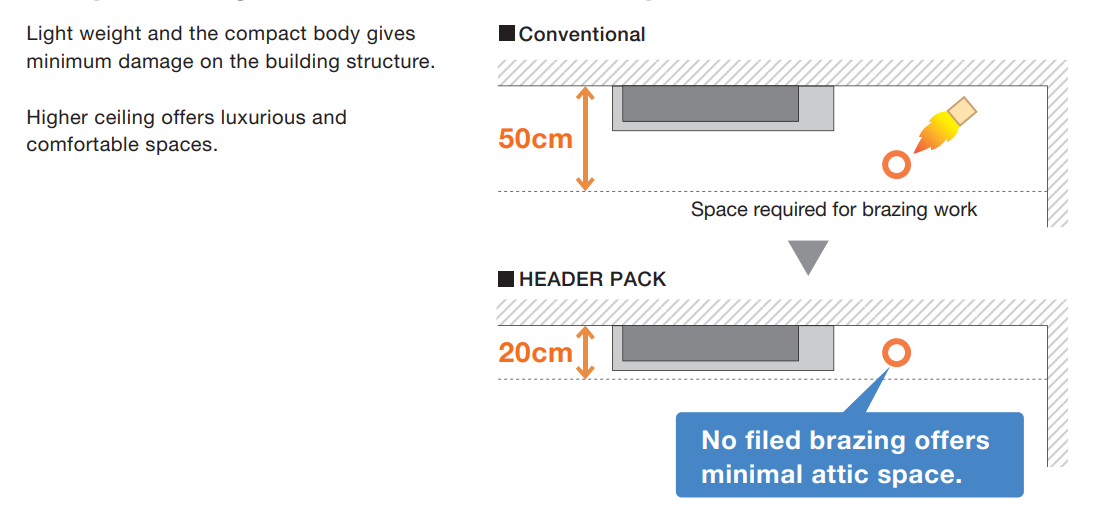 BENEFITS

Save more than 60% installation time
Easy to install with NO BRAZING required
Safe to Use with no fire hazard danger in the building
Space Saving with attic height reduced by 300mm.

REFNET CONNECTION vs HEADER PACK (NEW)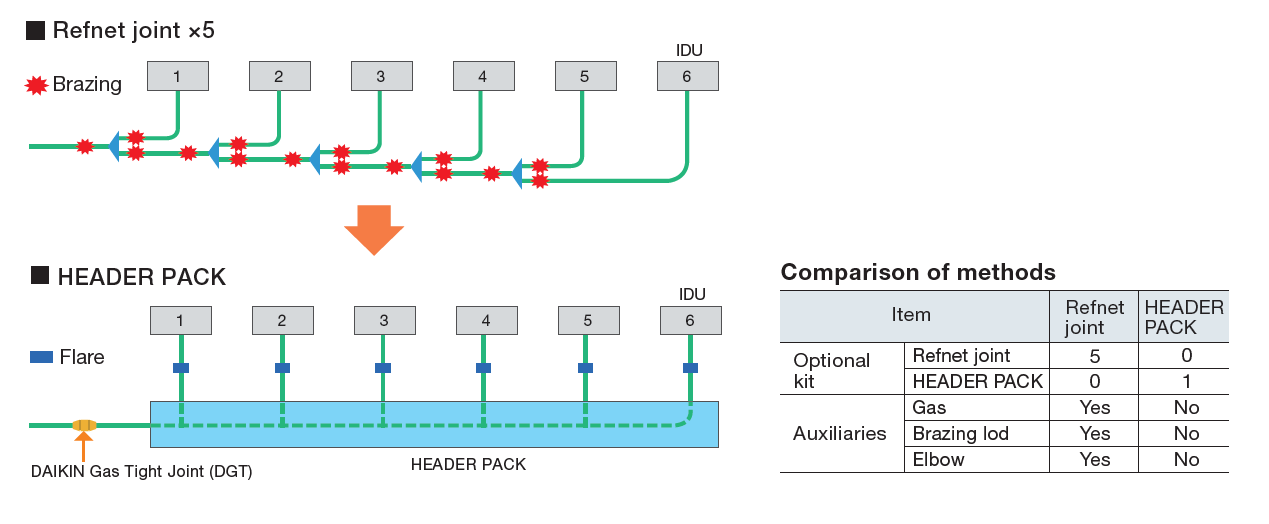 PRODUCT LINEUP

HP (VRV System)
Header Pack Model
Outdoor Unit Side
Liquid / Gas (mm)
Port
Liquid / Gas (mm)
6
BHF6RHP6Z
9.5 / 15.9
Large x 1
9.5 / 15.9
Small x 3
6.4 / 12.7
6 . 8
BHF8RHP6Z
9.5 / 19.1
Large x 3
9.5 / 15.9
Small x 3
6.4 / 12.7
10
BHF10RHP6Z
9.5 / 22.2
Large x 3
9.5 / 15.9
Small x 3
6.4 / 12.7
12 . 14 . 16
BHF16RHP6Z
12.7 / 28.6
Large x 3
9.5 / 15.9
Small x 3
6.4 / 12.7

Contact Us

OR