Anti-mold & Bacteria Pre-Filters For Stopping growth of mold & Bacteria
Clean air is important for our health. We breath in about 14,000 litres of air daily. There are presence of contaminants in the air which can result in adverse effect on our health. Our Anti-Mold & Bacterial Pre-Filter will stop the growth of mold and bacteria and create a healthy living with one of it's unique abilities to reduce allergens, thus maintaining clean air in your premise. This Anti-Mold & Bacteria Pre-Filter is commonly used in any premises such as hospitals, schools, workplace and many more.
Benefits
Suppress the growth of mold and bacteria which prevents virus and mold propagation
Reduce the effects of pollens and allergens
Suppress the mold stains and odor on the inside of the indoor unit
Washable and reusable, reducing cleaning time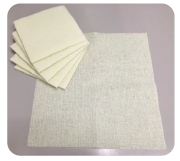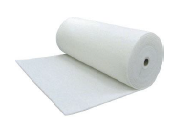 Installation Method

Pre-Filter Sheet (Cassette Type)
Set the pre-filter sheet type inside the grill cover

Put the original filter on top of the pre-filter

Ensure to place the pre-filter between the grill cover and original filter
Pre-Filter Roll (Ceiling suspend/ Wall-mounted/ Ducted Type)
This roll-type of pre-filter can be cut and placed outside the return air grille.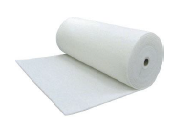 Note: This filter is not tested on its effectiveness against Coronavirus (COVID-19).

Other Applications



Specifications

Product Name
Applicable Model
Part No.
Dimensions (mm)
No. of Sheets (piece)
Mass (g)
Price

Anti-Mould & Bacteria Pre-Filter Sheet

(Cassette Type)

FXFQ**/FCQ**
9SO1183 (1 Sheet)
570(W) x 570(L) x 3(T)
1
60
$40

Anti-Mould & Bacteria Pre-Filter Roll

(Ceiling Suspended/ Wall Mounted/ Ducted Type)

FXHQ**/FHQ**

CTKS**/FTKS**/FXAQ**

FXMQ**/FXSQ**/FBQ**

2345507

25,000(W) x 900(L) x 3(T)4700

-
4700
$1400

FAQ

Q: Is there any standard period for cleaning?

A: Wash the pre-filter with water every 2 months. This period can be changed depending on the application and its environment

Q: How many times can I use it repeatedly?

A: It can be used repeatedly up to 5-6 times of washing. Due to the nature of the material, the filter will shrink a little after every wash.

Q: Does the pre-filter needs immediate cleaning if it turns black?

A: Dirt and dust pigment will will be collected at the filter. However, the effectiveness of the pre-filter willnot be affected. It can be washed during your next maintenance.

Q: Does the anti-mold agent volatilize?

A: Anti-mold agents do not volatiliza

Q: Can pre-filter be installed in any air-conditioner and in any place inside the panel?

A: The roll type of pre-filter can be used for all types of air-conditioners (resizing and cutting are required). As for the sheet type of pre-filter, it applies only to the cassette and is placed between the grille and standard filter.

Q: Does the prefilter has a front and back side?

A: No

Contact Us

OR