A RESIDENTIAL HOME-BASED OFFICE CASE STUDY ON IMPROVING AIR QUALITY
Type of Building: Residential
Type of Property: Good Class Bungalow
Equipment: Daikin VRV Ducted Fan Coil Unit (FCU)
Indoor Air Quality (IAQ) Solution: Steam Cleaning, Duct Cleaning and Mould Remedy Package
Prior to the IAQ assessment conducted by Daikin's IAQ team, our client experienced allergy reactions due to dust and pollutants release from the supply diffusers of the ducted FCUs. His VIP customers frequently visit his home because it doubles as both his home and office. As IAQ is a crucial consideration for the client, he reached out to Daikin's IAQ team to express his discomfort and concerns for Daikin to resolve these IAQ issues.

What are the IAQ problems?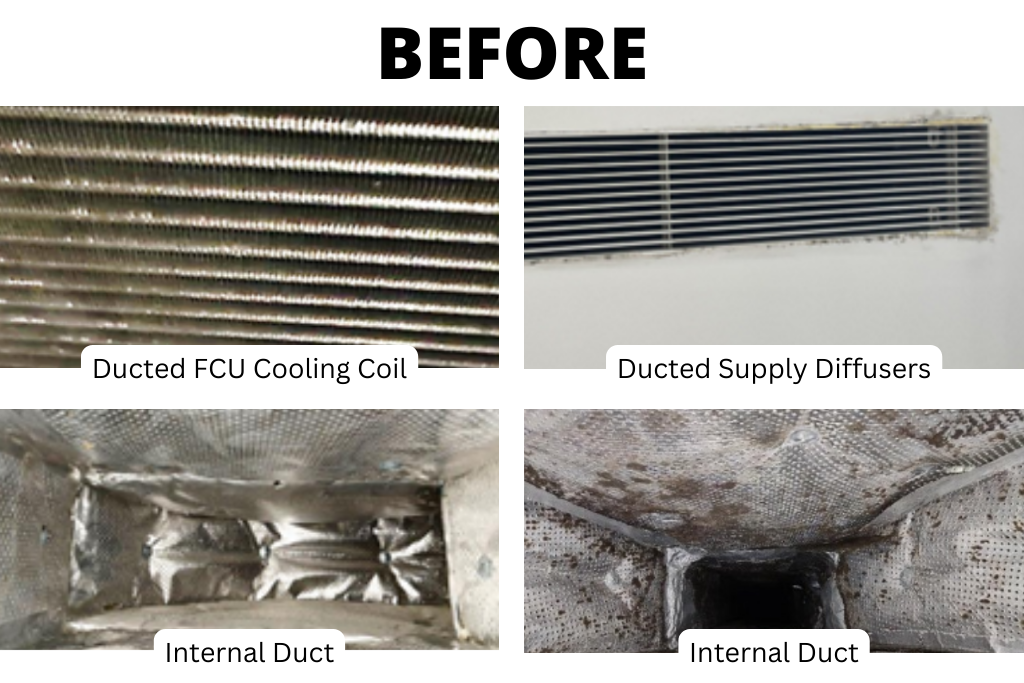 The client's house had a lingering musty smell throughout the rooms. After conducting the IAQ Assessment, the IAQ team found mould growth on the ceiling and the supply diffusers as well as jelly-like substances on the cooling coils of the FCUs. In addition, the microbial count swabbed from the FCU cooling coils exceeded the acceptable limits which concluded that there was high bacterial growth on the cooling coils. As such, these problems led to a build-up of musty smell which caused discomfort for the client.
Another problem that led to the discomfort of the client was dust and pollutants coming out from the ducted FCUs as the occupants in the residence have dust allergies. Thus, the IAQ team did a visual inspection to inspect the internal ducts condition. From the visual inspection, it showed that there was dust build-up along the supply and return ducts which resulted in the client experiencing allergies.

What IAQ Solutions were proposed?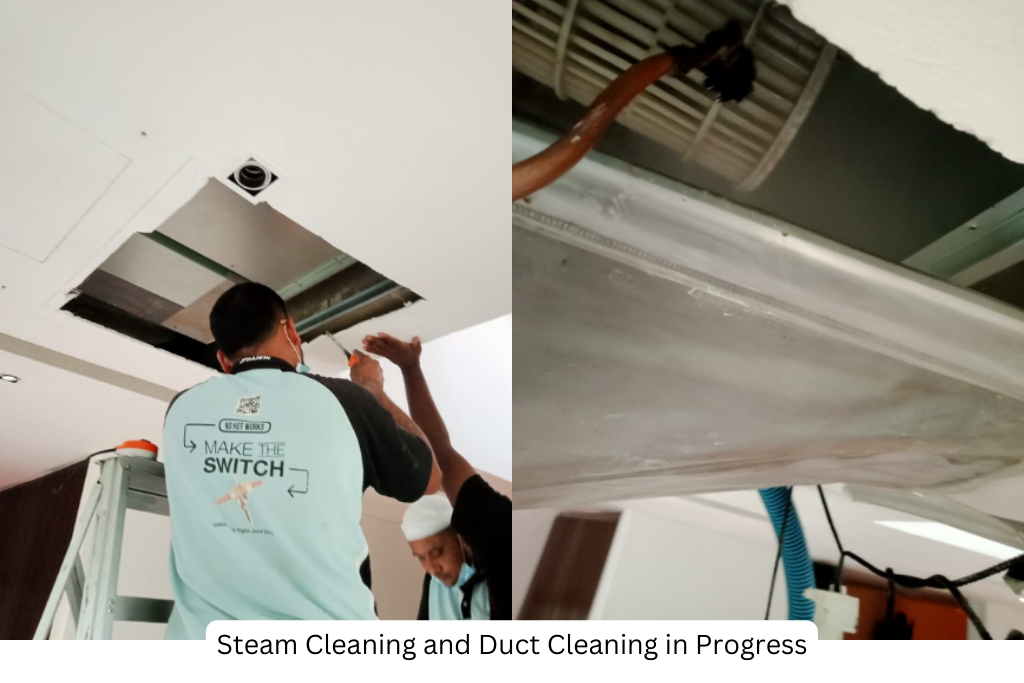 Daikin's IAQ team proposed Steam Cleaning, Duct Cleaning and Mould Remediation Package.
For steam cleaning, it involves the use of high-pressure steam to eliminate bacteria and dust on the cooling coil while mould remediation (treatment) involves fumigation and anti-mould paint to prevent the regrowth of mould on the ceiling and diffusers.
For duct cleaning, it removes accumulated dust and pollutants in the supply and return ducts.

Post IAQ Assessment and Customer Testimonial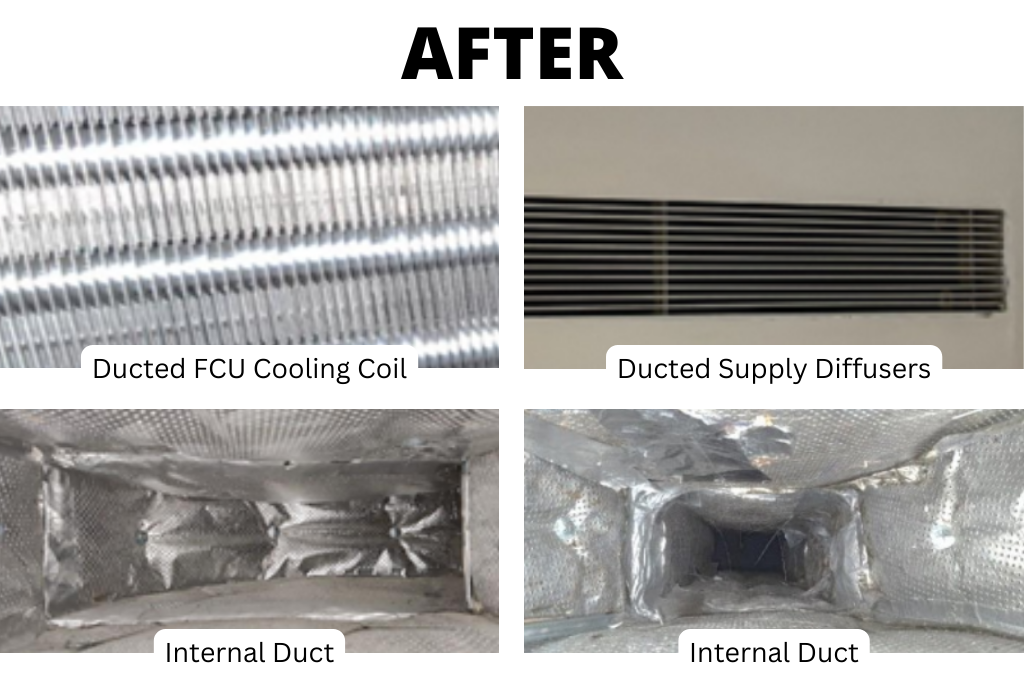 The proposed IAQ solutions were approved and effectively implemented throughout the client's residence. A post IAQ assessment was conducted to confirm that all IAQ parameters were within acceptable levels.
"Prior to the arrival of my important guests, the urgent IAQ solutions were implemented promptly and efficiently. I am pleased that Daikin's IAQ team delivered a professional and enthusiastic level of service, especially taking our health and well-being as their utmost priority." - Satisfied Customer of Daikin