16 Oct 2020 updated
Daikin Singapore Signs MOU with L3 Business Group for Fibaro Smart Home Products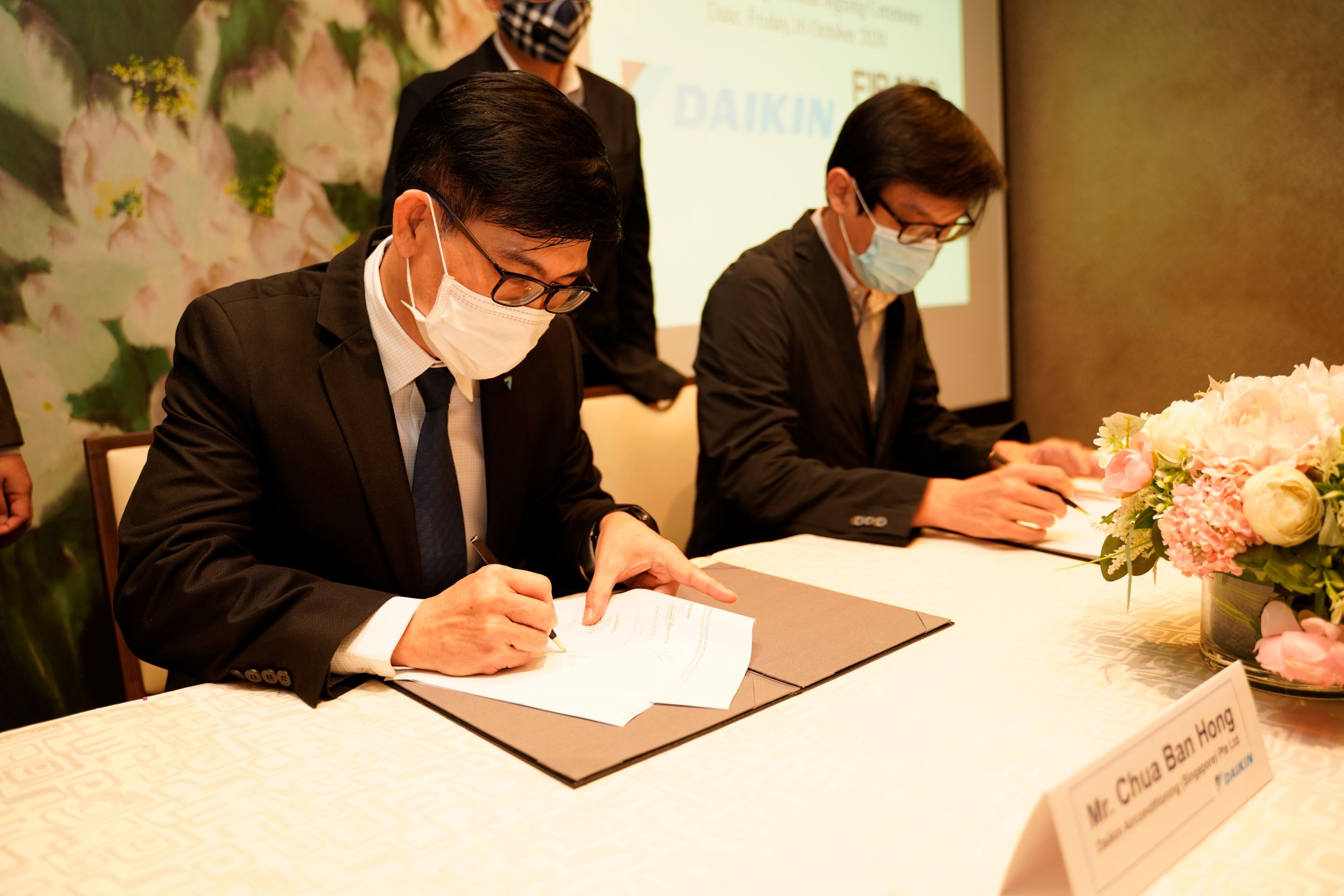 Under the Memorandum of Understanding (MOU) signed on 1st November 2020, Daikin Singapore is partnering and representing Fibaro, in providing Daikin Smart Solution for all residential project developments. Fibaro is a global brand based on the Internet of Things technology. Together with our strong capabilities in developing smart solutions via our own gateway, we are able to integrate a comprehensive list of devices to offer the best smart home experience to customers.

Daikin D'SmartHome solution is customisable based on one's lifestyle, thus offering enhanced comfort, greater convenience, higher levels of security and new innovative methods for energy consumption management. The partnership also see Daikin Singapore spearheading the implementation of Home Automation Solutions for Local Residential Projects in both Private Condominium and Prominent Public Housing Development such as the Singapore's HDB first Smart and Sustainable town, with green features and smart technologies, Tengah Township.

In line with the Smart Nation initiative, this MOU with L3 Business Group reflects Daikin Singapore's commitment and dedication in offering new and innovative smart solutions to enhance the lifestyle of our customers.
Find out more about Daikin D'SmartHome Solutions today!
Visit our e-Proshop to view our wide range of D'SmartHome products.