24 Mar 2021 updated
Daikin Singapore Signs MOU with VEMAC (part of A-GAS) for Refrigerant Management Solution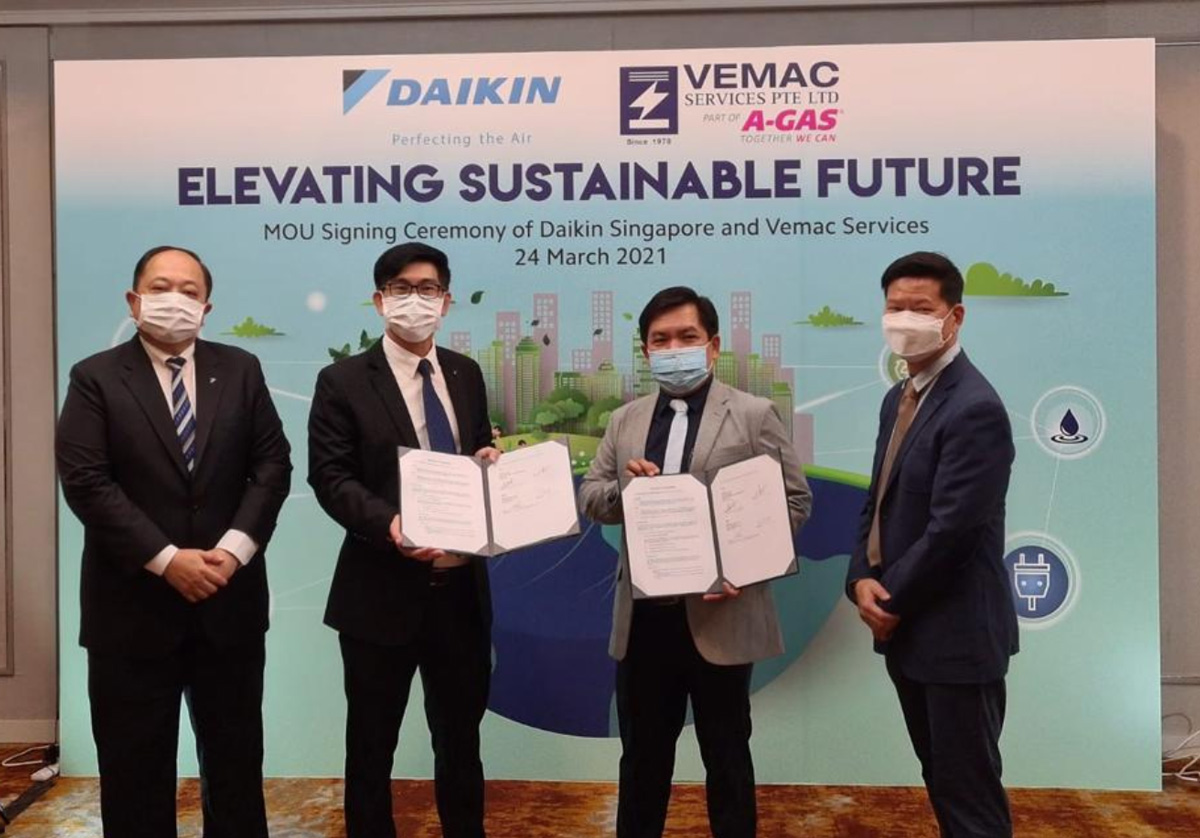 From left - Mr Chua Thuang Kee (Head, Service Solution of Daikin Singapore), Mr Chua Ban Hong (MD of Daikin Singapore), Mr Toby Ong (MD of Vemac Services), Mr Ridzuan Chong (GM of Vemac Services)

Being the leading air conditioning company in the industry, Daikin recognizes our vital role in protecting the environment and reducing our carbon footprints. We lead green initiatives by providing and ensuring that our products' end-to-end is aligned with our green efforts.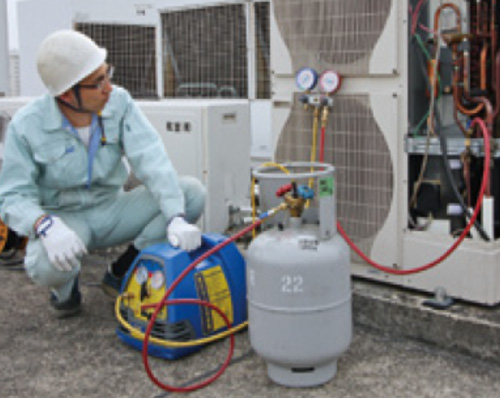 HFCs can leak into the atmosphere and cause global warming if refrigerants are improperly handled during servicing and aircon disposal. With the signing of MOU with Vemac (part of A-GAS), our Eco-Partner, we aim to expand our green efforts to minimize climate change and achieve an environmentally conscious refrigerant lifecycle by recovery, reclamation and recycling.
Daikin Singapore and Vemac will work together to provide refrigerant recovery solutions. Refrigerants will first be extracted from the outdoor unit and regenerated to a similar quality just like new refrigerant through a reclamation process (meeting international AHRI 700 standards), and subsequently for reuse purposes instead of releasing into the atmosphere which has detrimental effects on our environment. To promote and widen such green practices, we will be conducting trainings actively for our dealers and installers to ensure that they are equipped with the knowledge and skill in handling of refrigerant.
Going green starts with us. We will be adopting the use of reclaimed gas at our own building and start promoting reclaimed refrigerants to building owners to reduce their carbon footprints. Our service teams will implement the best practices of refrigerant recovery during servicing and maintenance. The recovery of refrigerants and usage of reclaimed refrigerants show our deliberate actions to build a sustainable, green future.
For more information: