30 Nov 2019 updated
As featured in The CEO Magazine (October 2019)
Mr Liu Shaw Jiun, Managing Director of Daikin Singapore, was recently featured in the October 2019 Issue of The CEO Magazine. His interview article as follows:
Air conditioning is a fact of life in Singapore, and Daikin is a market leader in the industry. Managing Director Liu Shaw Jiun is a firm believer that the strength of his team is what propels the manufacturer to success.
Singapore's founding father Lee Kuan Yew once said in an interview with New Perspectives Quarterly: "Air conditioning was a most important invention for us, perhaps one of the signal inventions of history. It changed the nature of civilisation by making development possible in the tropics."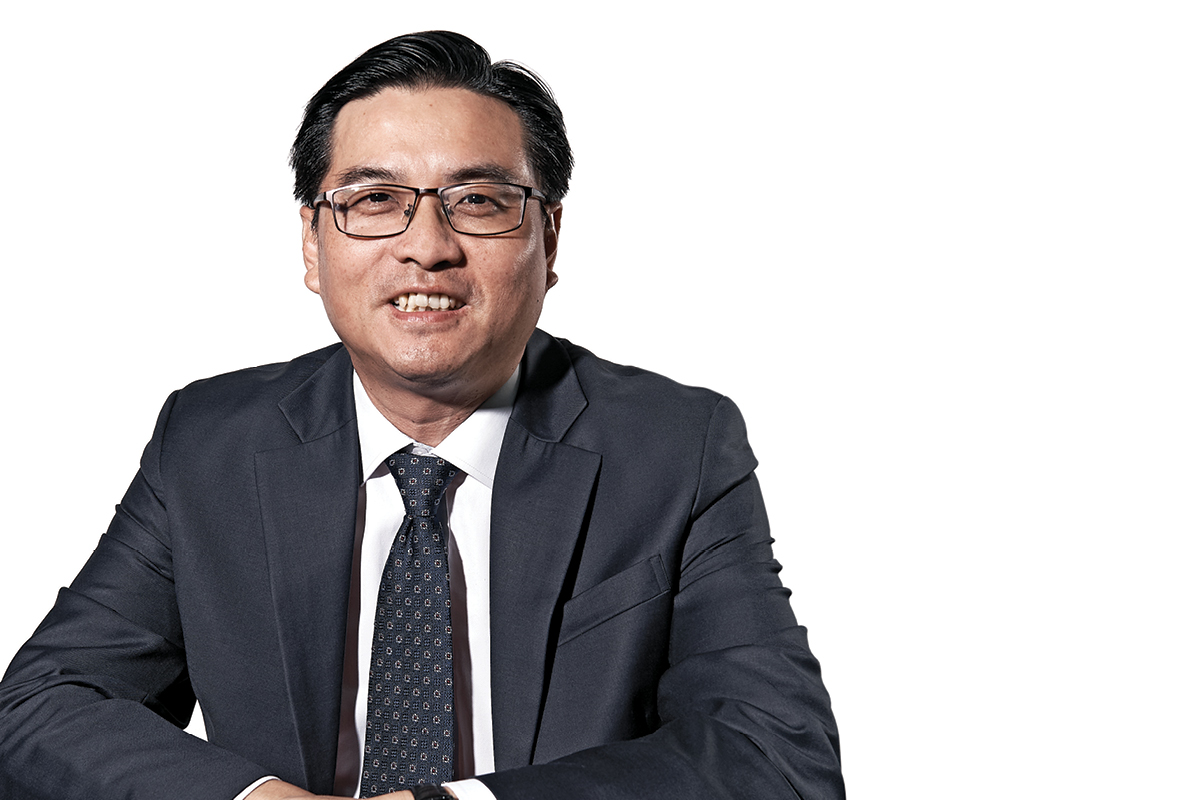 In Singapore, after all, the temperature can reach 32°C all year round, a discomfort compounded by consistently high humidity. Climate change and urbanisation continue to exacerbate these conditions and, as a result, air conditioning is a huge market in Singapore. The leader of this market is Daikin Airconditioning (Singapore), which has serviced the tiny city–state since 1968.
"Singapore is quite advanced," says Managing Director Liu Shaw Jiun. "The nation is adopting strategic policies around high-efficiency household air conditioning and so on, and they're now going to smart air conditioning. They've introduced this as a nationwide initiative. Daikin has been a pioneer in the air-conditioning industry, and I'm able to map our company's strength against the national agenda to differentiate Daikin Airconditioning (Singapore)."
Shaw Jiun attributes part of Daikin's success in Singapore to the company's people-centred management. "We believe in the infinite potential of each individual," he says. "We believe that when we have faith and we have trust in an employee, that infinite potential is free to be utilised in the daily execution of their job.
"When they become a stakeholder and they're trusted in their capacity, they tend to contribute beyond what is required. This kind of effort is something that many of us do not recognise. The energy multiplies when you imagine that this individual is putting in an excellent performance, and if they're a key part of that group, then that kind of explosive energy being displayed at a company level is tremendous."
Equally, Daikin's recent success in Singapore has been driven by Shaw Jiun's own initiatives. He implemented a restructure of sales and marketing in order to provide the best pre-sale and after-sales service in Singapore, while also strengthening brand awareness and the company's internal culture – in a nutshell, almost everything.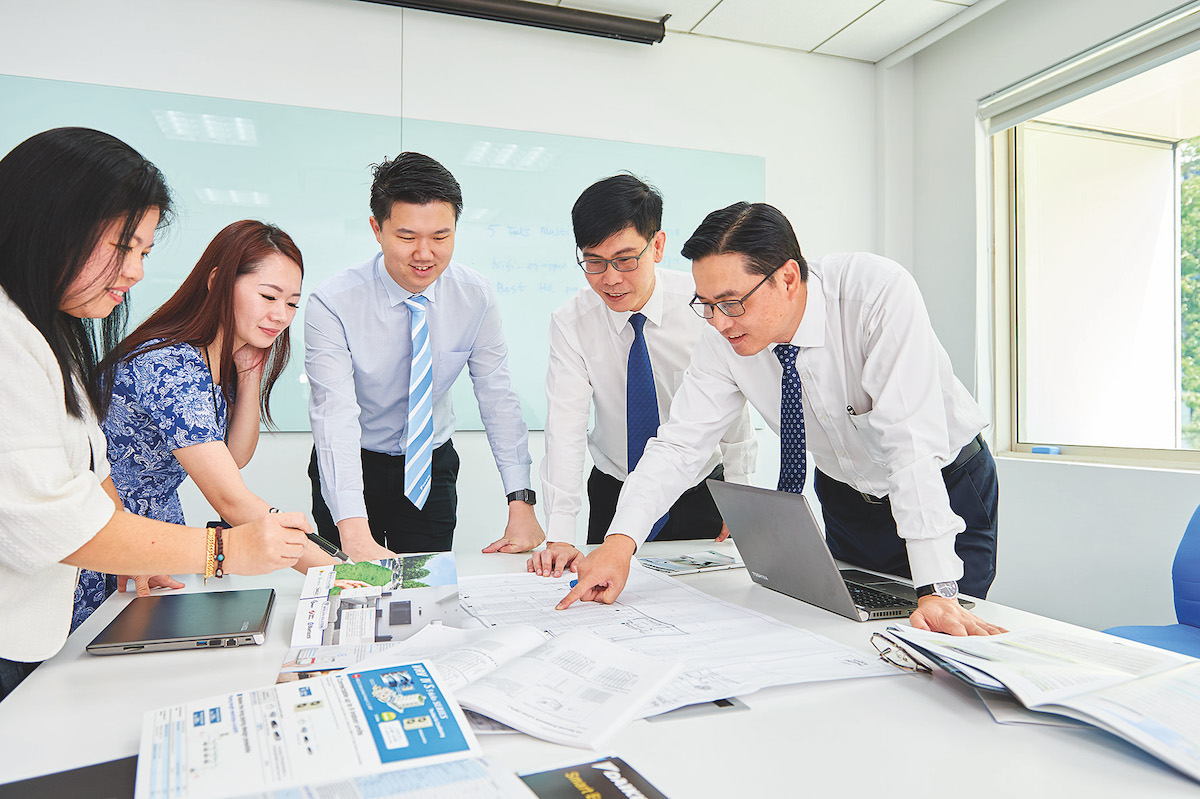 In 2018, Shaw Jiun won the Executive of the Year – Residential Product Manufacturing at the SBR Management Excellence Awards for his efforts in transforming Daikin Singapore from an equipment provider to a solutions provider.
Integration of air conditioning into home smart systems has been a key element, representing not just an innovative product for the customer, but a powerful information tool for Daikin. "We're taking care of the precise air-conditioning needs of customers," he explains.
"We're using technology to connect. We're able to provide full solutions from supplying equipment to providing services, using data from the air-conditioning systems we install. That data can be invaluable in supporting after-sales service, maintenance and even solutions to meet the air-conditioning requirements of companies or individuals."
But even with Daikin's invaluable contributions to life in Singapore, the thing that really drives Shaw Jiun's passion for the job is to see his team develop and evolve alongside him. He takes a very involved approach to leadership, consulting with sales or technical departments and working within the operational side of the business.
Often, a typical work day for Shaw Jiun goes until 8pm, thanks to his active discussion and input. The long hours are no doubt gruelling, but the feeling that he's contributing to the empowerment of the Daikin team keeps him going.
"I can motivate them and as a teammate I'm able to move them forward, expecting not just pure financial results but also non-financials," Shaw Jiun says. "When we do achieve success, I share that success with the team. It's crucial – people want recognition for the effort they've put in, and not just monetary recognition.
"They love being involved to the point of being a stakeholder and they want the leader to be involved as well. That's why I say that our success is in doing things together, where we work together and achieve everything together. The success of the company definitely can't be attributed solely to an individual. It's the excellence of the team, working in a unified effort to realise the company vision and the company goals."
Proudly supported by: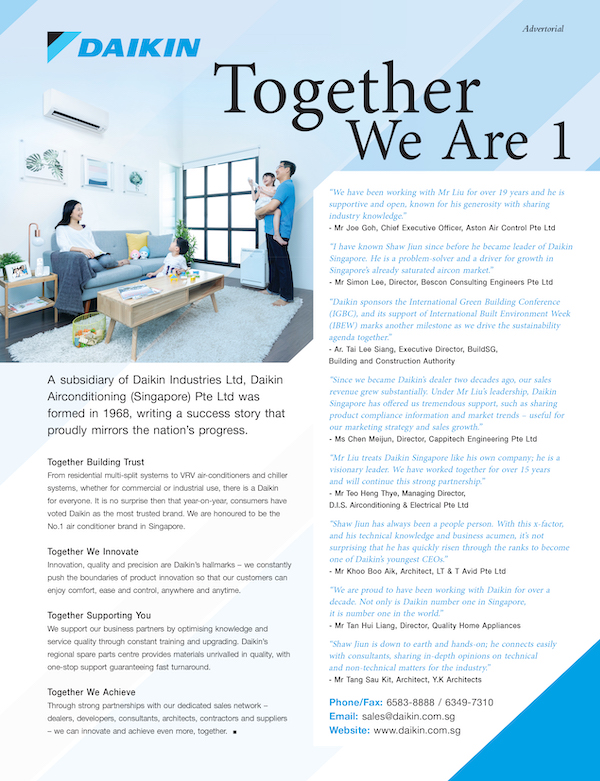 Daikin
Source: The CEO Magazine (2019, September 19). Staying Cool: Liu Shaw Jiun. Retrieved from https://www.theceomagazine.com/executive-interviews/engineering/liu-shaw-jiun/