Features

Daikin's exclusive inverter control technology provides accurately chilled water while reducing equipment costs and energy consumption.
Inverter control and Daikin's exclusive water-supply control system deliver pinpoint capacity control, sharply reducing waste during operation. With no pumps or other peripheral equipment required, these inverter chillers slash energy consumption by approximately 20% compared with conventional Daikin models.
(Assumed average load 70% )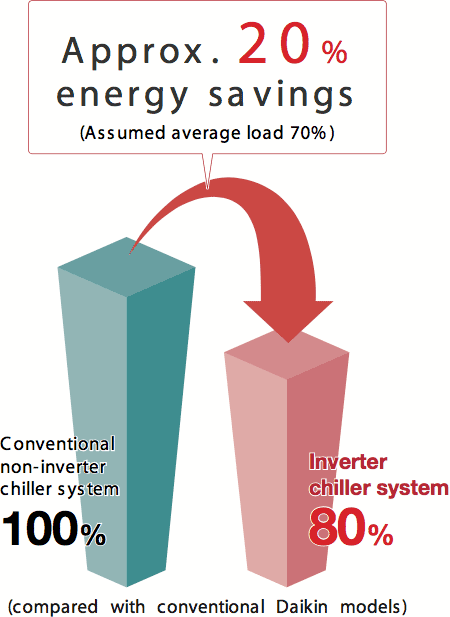 ---
The inverter chiller regulates capacity with very high precision, eliminating the need for cushion tanks (or significantly reduces the tanks' size) and dramatically cutting the cost of equipment such as three-way valves and pumps. This breakthrough simplifies on-site installation and saves valuable space.

---
related services

Specifications