Features


Mould-Proof Operation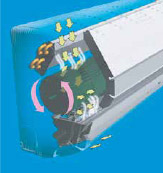 When cooling or dry operation is stopped, fan-only operation runs automatically for 1 hour. This airflow dries the inside of the indoor unit to reduce the generation of mould and odours. It is available with FTKS25/35D.
---

Inverter Powerful Operation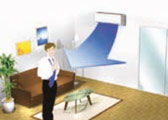 Inverter Powerful Operation boosts cooling performance for a 20-minute period. This is convenient both when you first turn on your air conditioner and when you want to quickly change the temperature during operation.
---

Self-Diagnosis with Digital Display
Malfunction codes are shown on the digital display panel of the wireless remote controller for fast and easy maintenance.
---

Intelligent Eye
Intelligent Eye prevents energy wastage by using its infrared sensor to detect human movement in a room. When there is no movement, Intelligent Eye increases the temperature by 2˚C to give energy savings. This reduces energy wastage if, for example, you forget to turn off the air conditioner. The function can be conveniently activated from the remote controller. Once Intelligent Eye is set, it continues to work to save energy. You do not need to push the SENSOR button each time you wish to use this function.
When you are in the room, the air conditioner maintains the set temperature.

If Intelligent Eye detects no human movement for 20 minutes, it automatically adjusts the set temperature by 2˚C.

When you enter the room, Intelligent Eye automatically returns the temperature to the set level.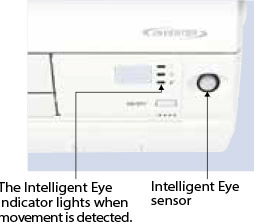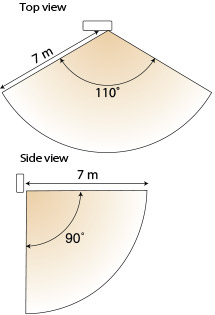 Efficiency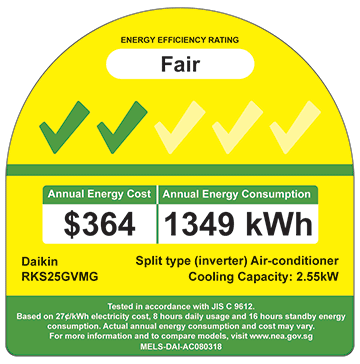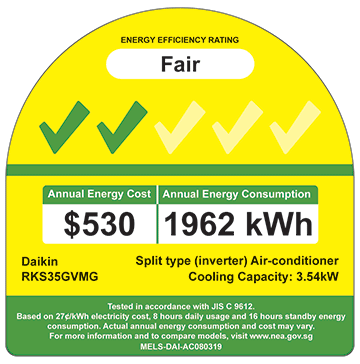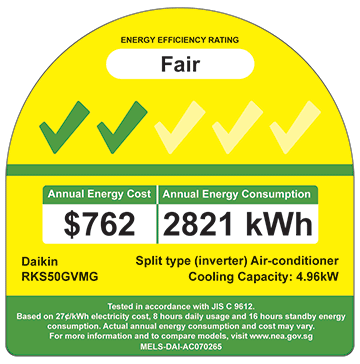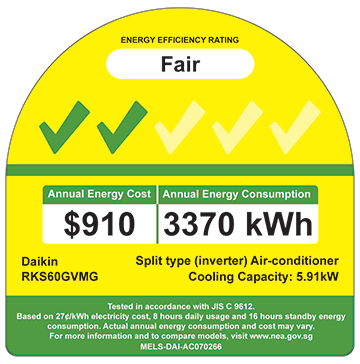 Specifications