Features

Air conditioners with waste heat utilisation
During air conditioner operation, hot air (waste heat) is emitted from the outdoor unit. Using the Super Multi HW system, waste heat is sent to the storage water heater to heat the water inside to 60°C. This system aims to make usage of electricity for heating water unnecessary when the air conditioner is operating.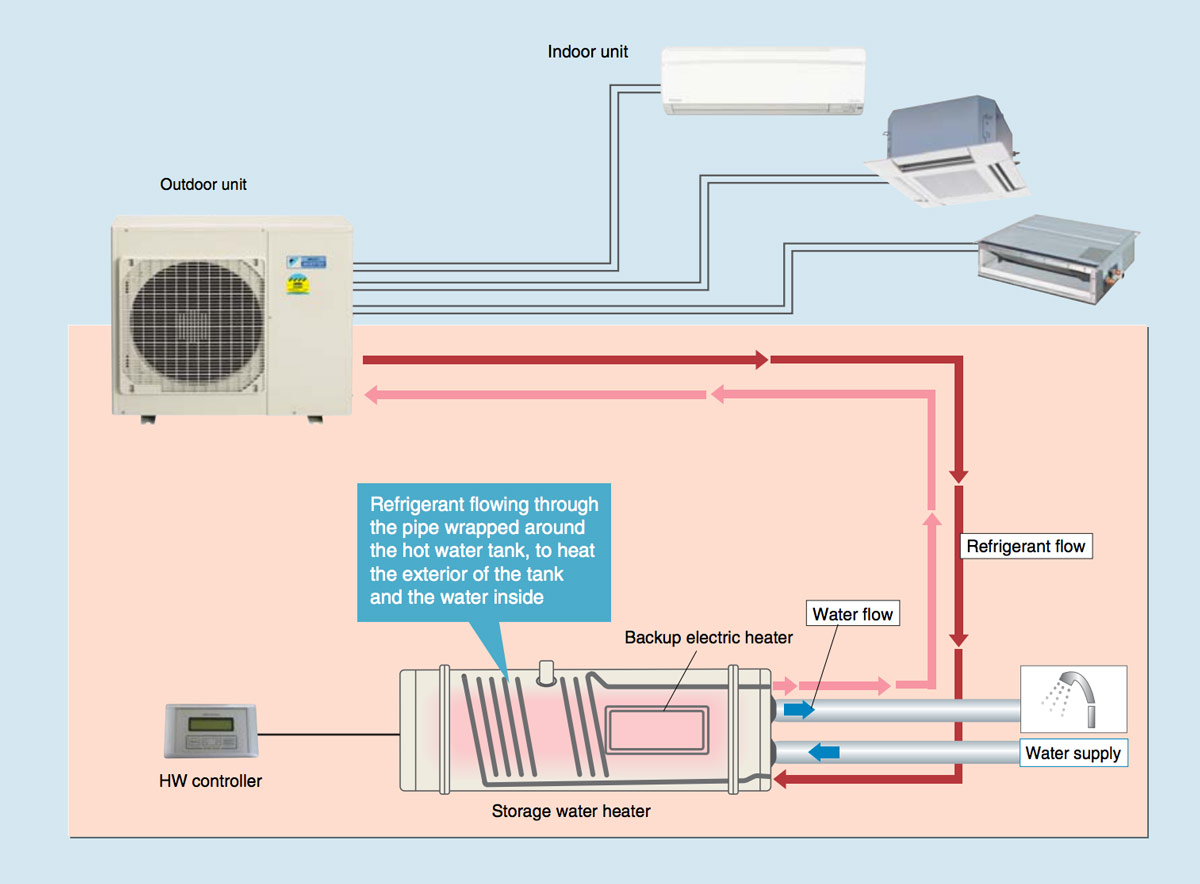 ---
Example on usage of HW system
In a standard family model of two adults and two children, the waste heat generated by air conditioning is sufficient to supply hot water for everybody's showers.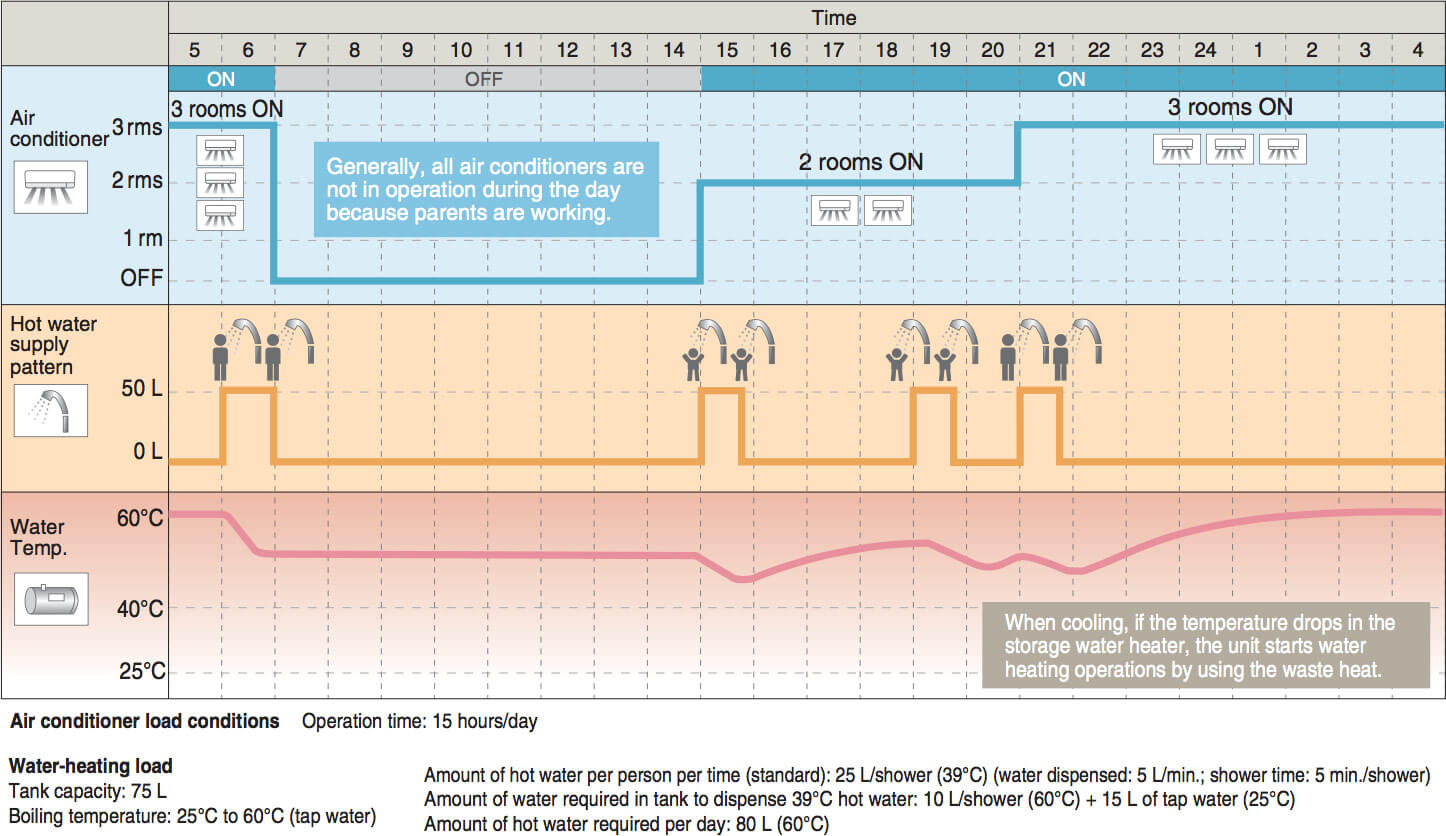 Efficiency