Features

Design Flexibility
The VRV IV W series can meet various air conditioning needs by taking full advantage of the characteristics of a water cooled system.
Adaptable to high-rise buildings due to easy installation on each floor
Compact outside units can be easily installed in the machine rooms on each floor. This helps overcome the restriction on differences in height of refrigerant piping. Individual air conditioning can be easily provided in high-rise buildings using this VRV system.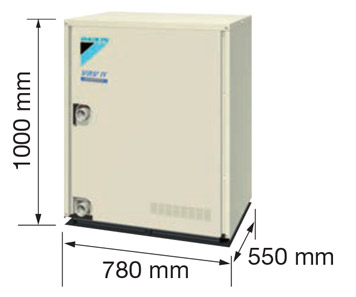 No balcony
required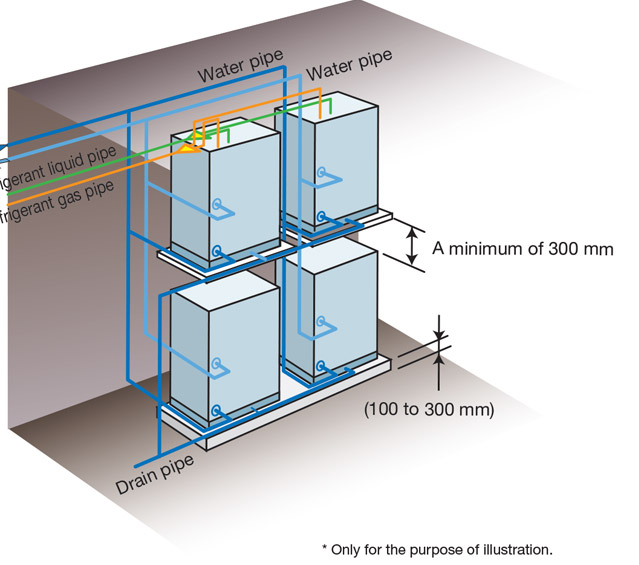 ---
Easy to install in underground shopping malls and subway systems
Individual air conditioning can be easily provided in underground shopping malls, subway systems, etc. using this VRV system because heat exchanging with outdoor air is not required.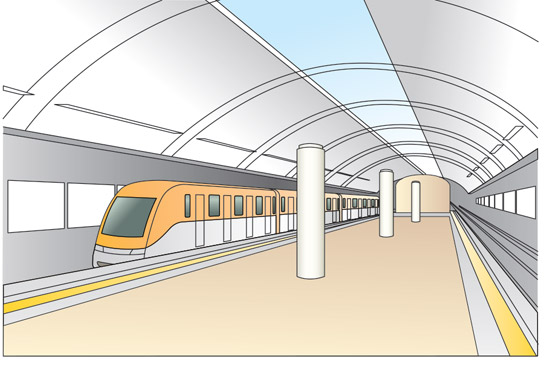 ---
Also recommended for condominiums and detached houses
We offer an extensive lineup of small capacity outside units as well as connectable residential indoor units for detached houses. Compact outside units can be installed indoors.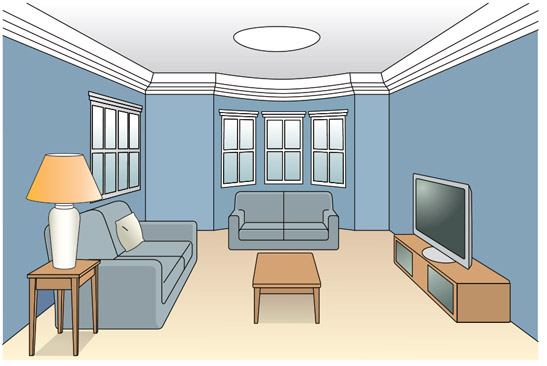 ---
Renovation of an Air Conditioning System
Rising problems for old, conventional water system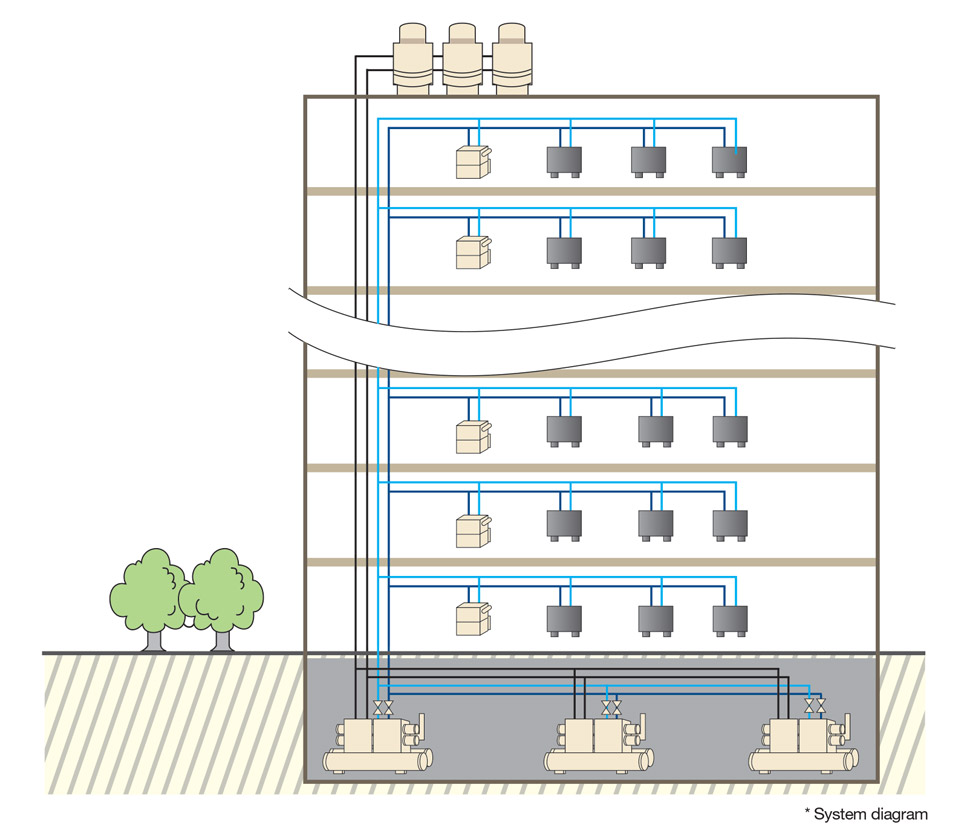 Why is renovation necessary?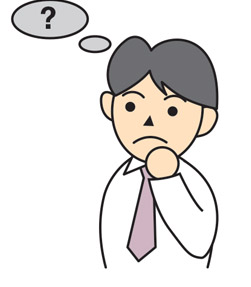 As equipment ages, its air conditioning capacity weakens with each passing year.
With frequent breakdowns in the outside unit, normal use of air conditioners is unachievable.
The maintenance cost for the equipment keeps rising.
The longer the equipment serves, its noise becomes louder.
Scale formed in water pipes is hard to clean, accelerating corrosion and aging processes.
Meeting the requirements of a 24-hour running IT room is out of the question.
Catering to new tenants' partitioning changes in a timely manner is difficult.
Charging by household is not possible.
Serving tenants working overtime is difficult.
Central control and management costs too much.
Troublesome issues in renovation?

A Flexible System, Convenient for Expansion/Renovation
Problems with existing water systems can be solved with minimal construction work.
---
1. Indoor installation solves the puzzle of proper placement of outdoor units
The outside units of the water cooled VRV IV W series don't have necessity to direct heat exchanging with outdoor air. This feature makes it possible to place the outside unit inside the building, which greatly extends design flexibility and makes it easier to adapt to different types of buildings and open to various kinds of creative building exteriors.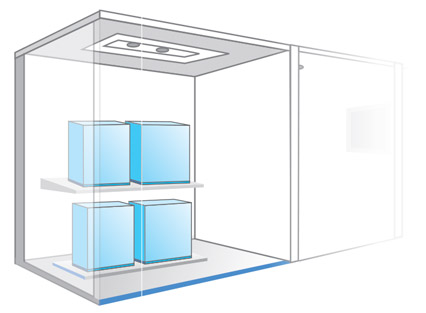 ---
2. Part of the old system can be retained for cost reduction
The water cooled VRV IV W series can retain the cooling tower of the old system during renovation, effectively keeping costs down.

---
3. The compact outside units facilitate the renovation process and saves space for the outside unit area
The outside units of the water cooled VRV IV W series are conveniently compact, which not only enables transport by elevator possible, but also effectively simplifies installation. This also saves a great deal of time and labor.
The modular design featured by the water cooled VRV IV W series enables a free and flexible configuration of the outside units. Outside units can be arranged with one on top of another, saving space for other purposes.


---
Related services

Range

Indoor Unit Lineup
Enhanced range of choices
Indoor units can be selected from 2 lineups, both VRV and residential indoor units, to match rooms and preferences.
VRV indoor units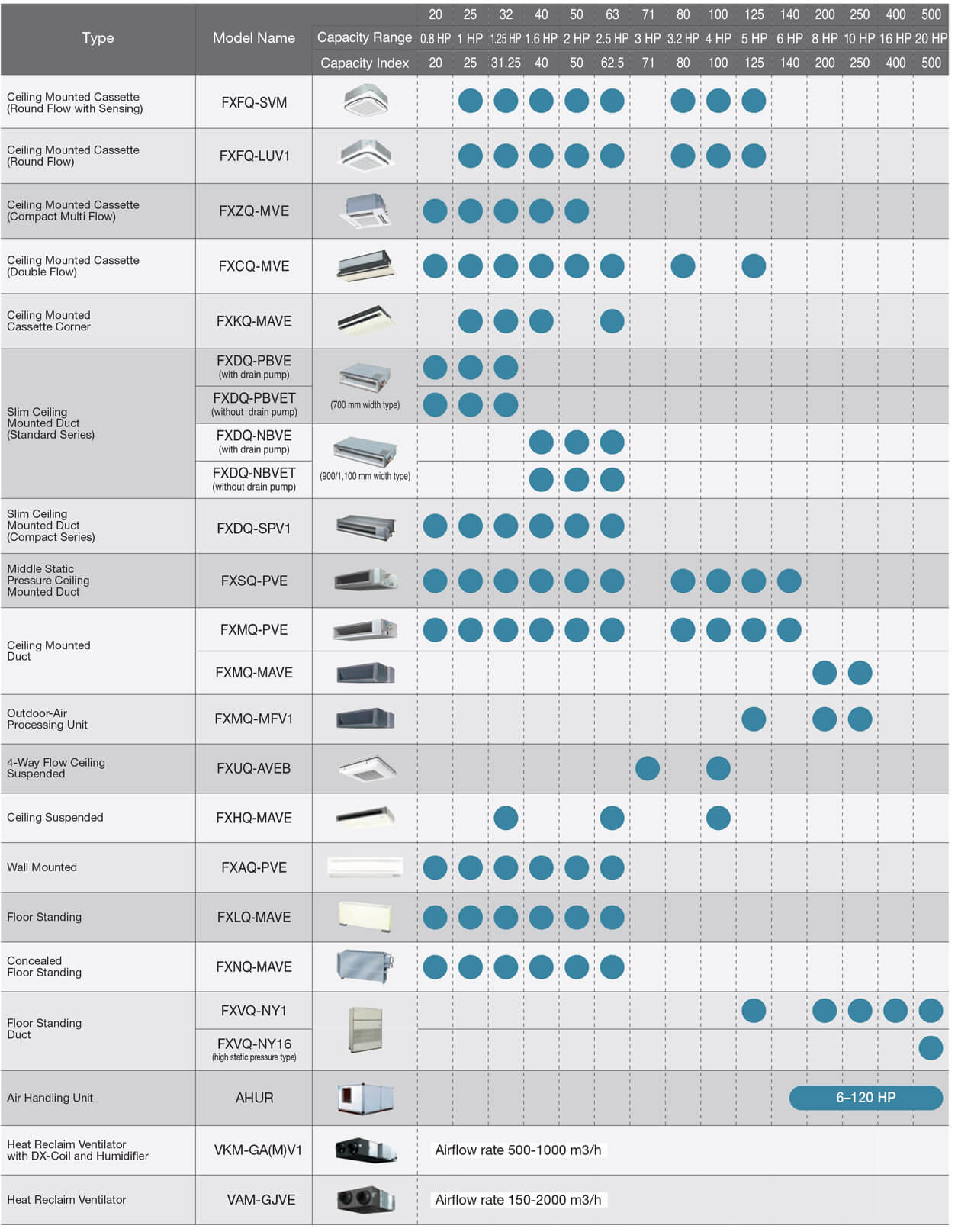 Residential indoor units with connection to BP units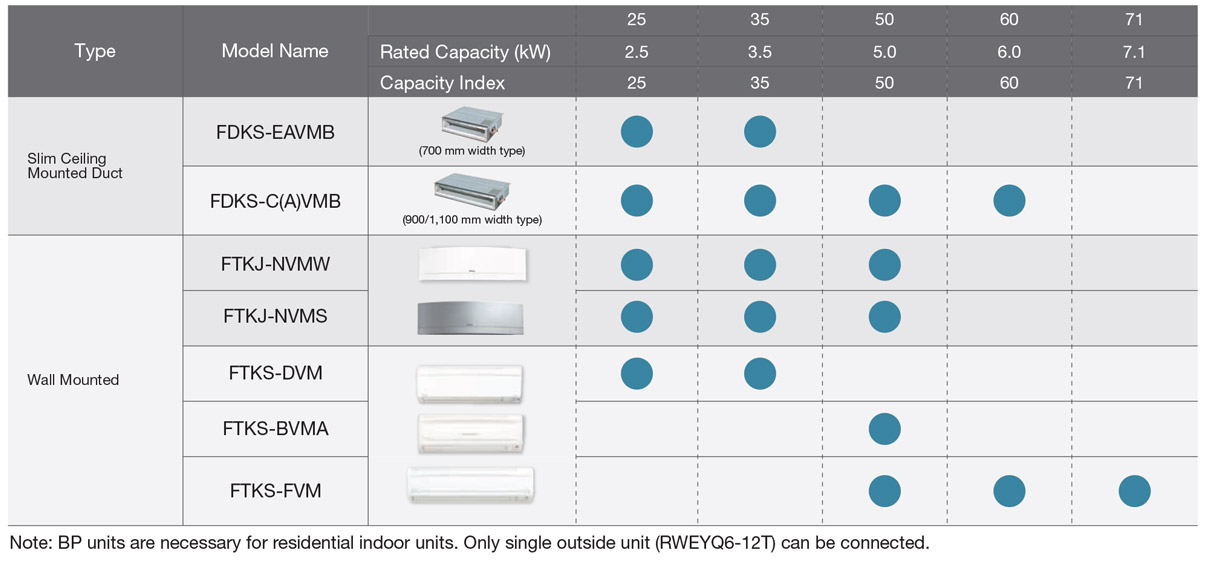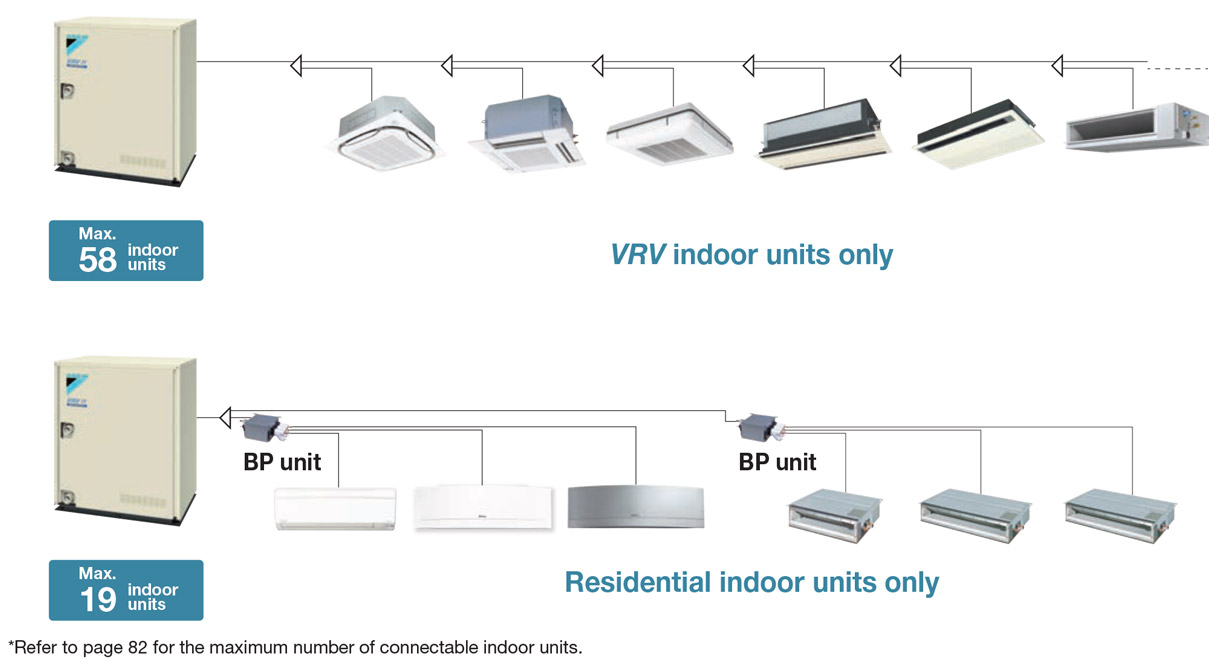 Controller

Individual Control Systems for VRV Indoor Units
Navigation Remote Controller (Wired remote controller) (Option)

Simple operation

Energy Saving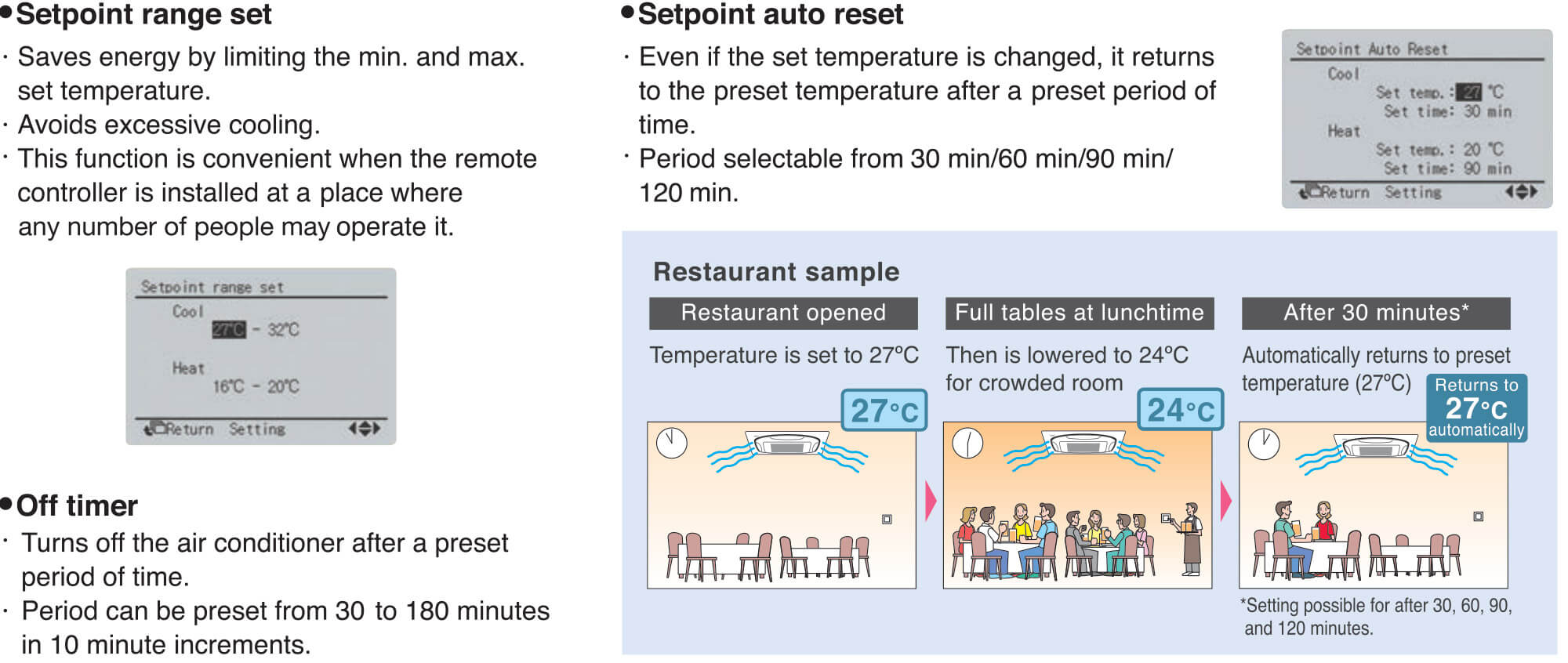 Convenience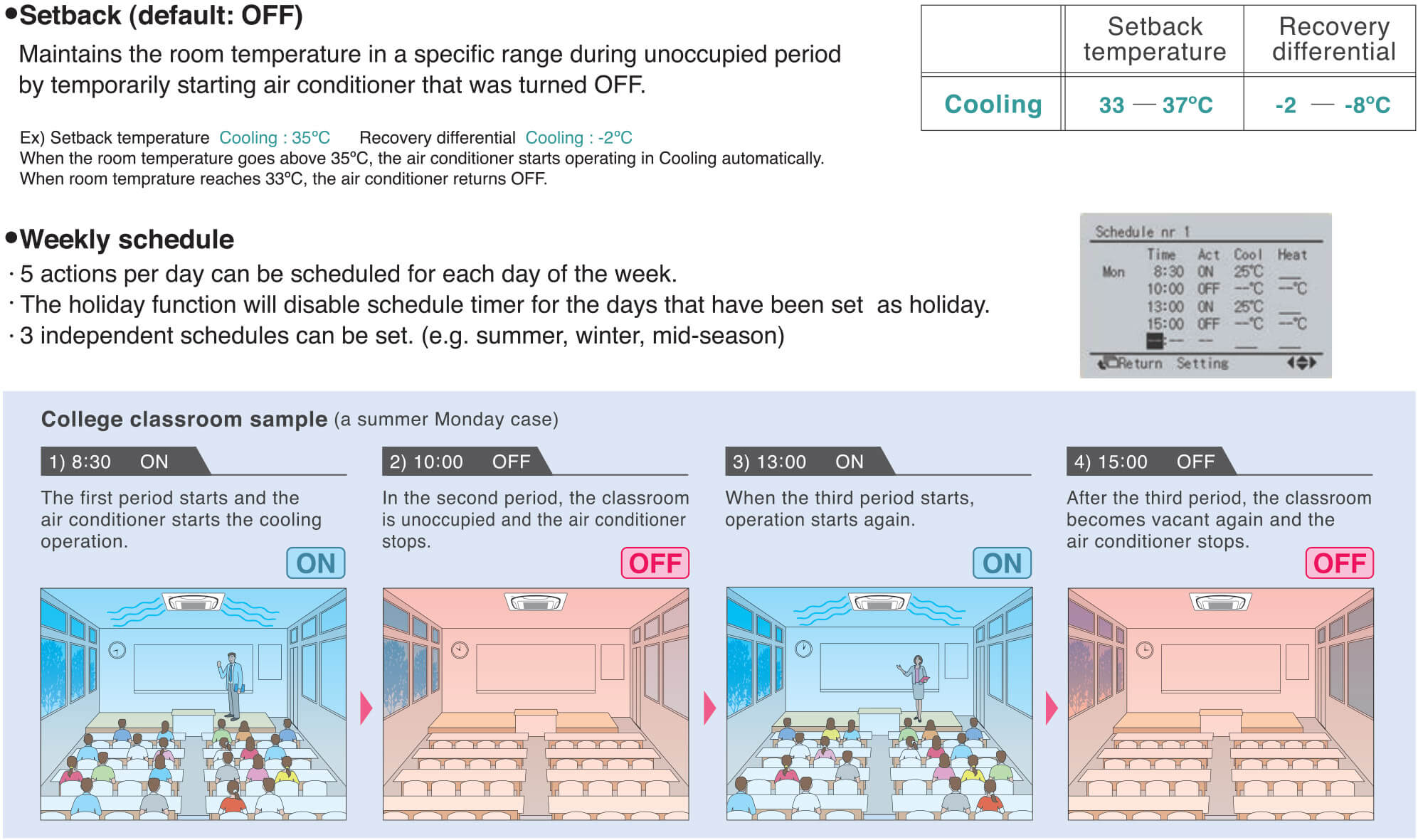 Comfort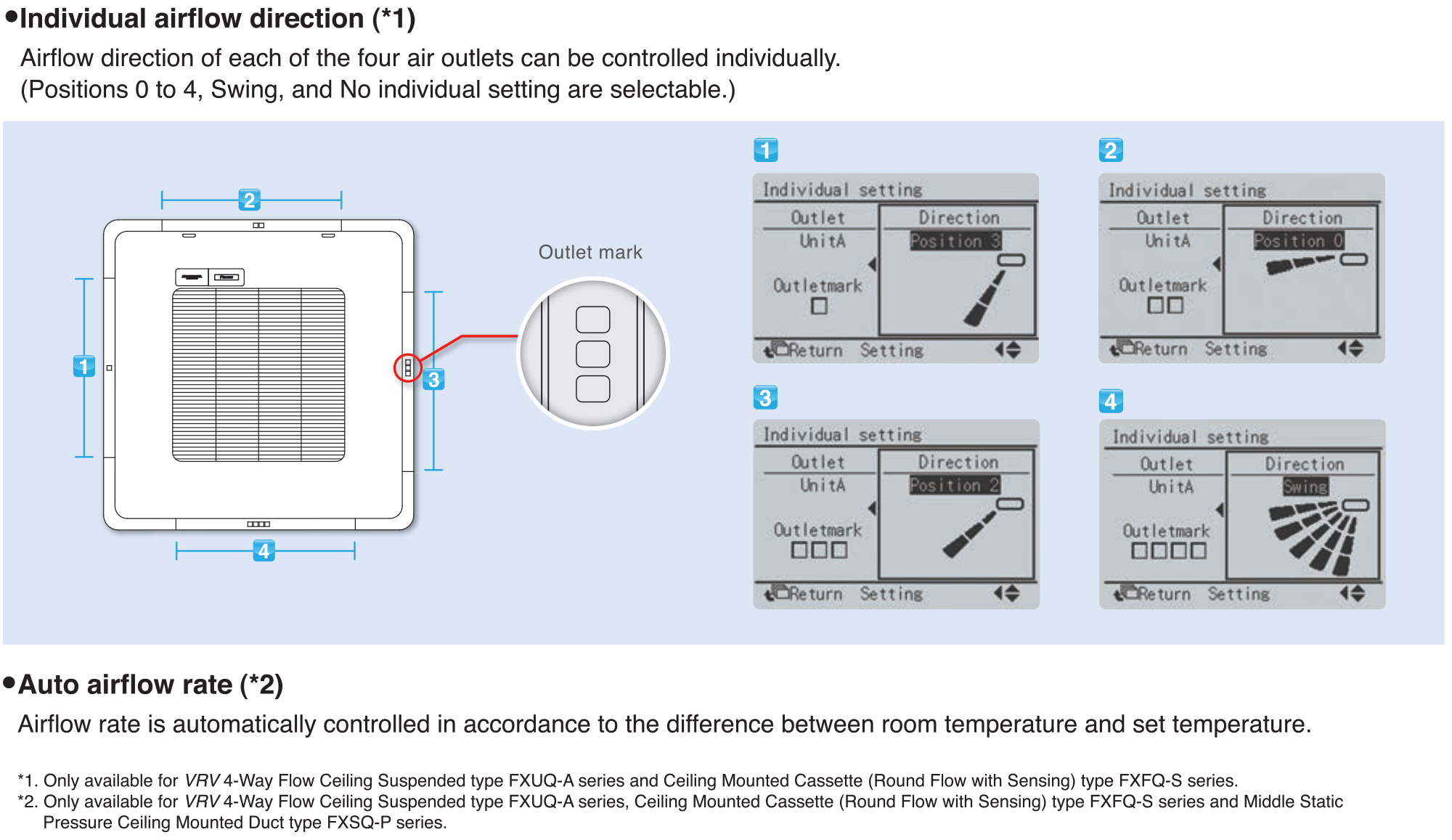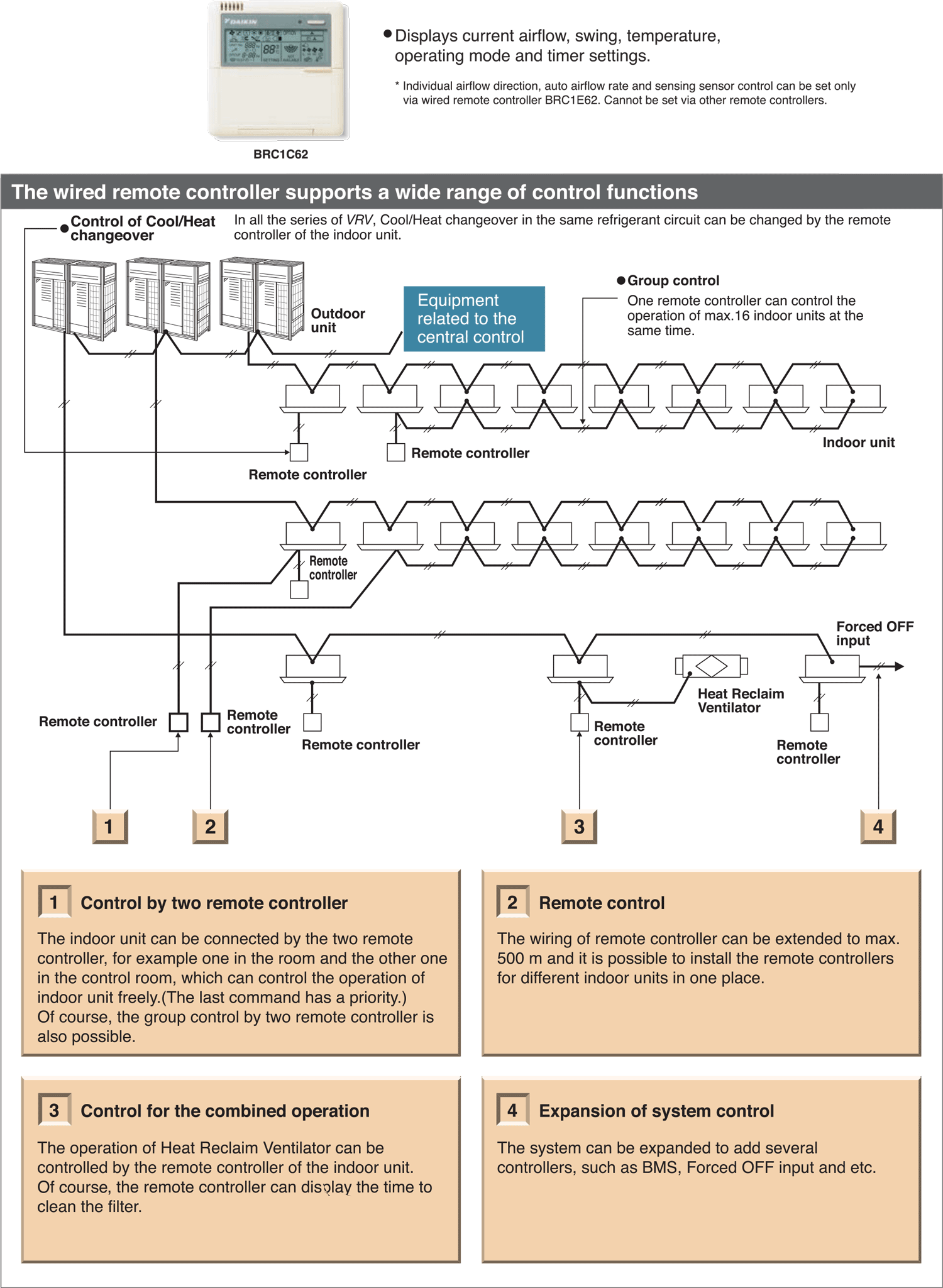 Wireless remote controller (Option)
Simplified remote controller (Option)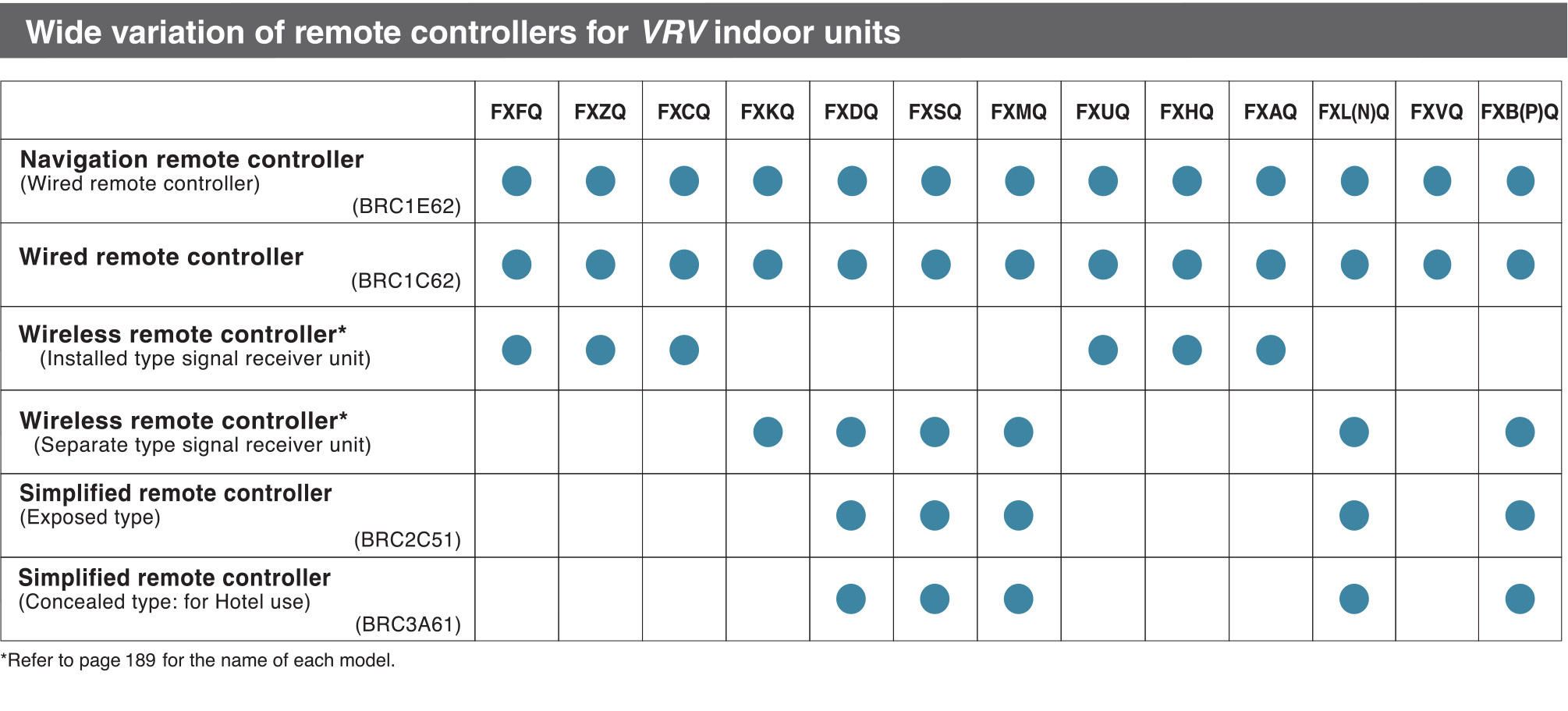 Integrated Building Monitoring System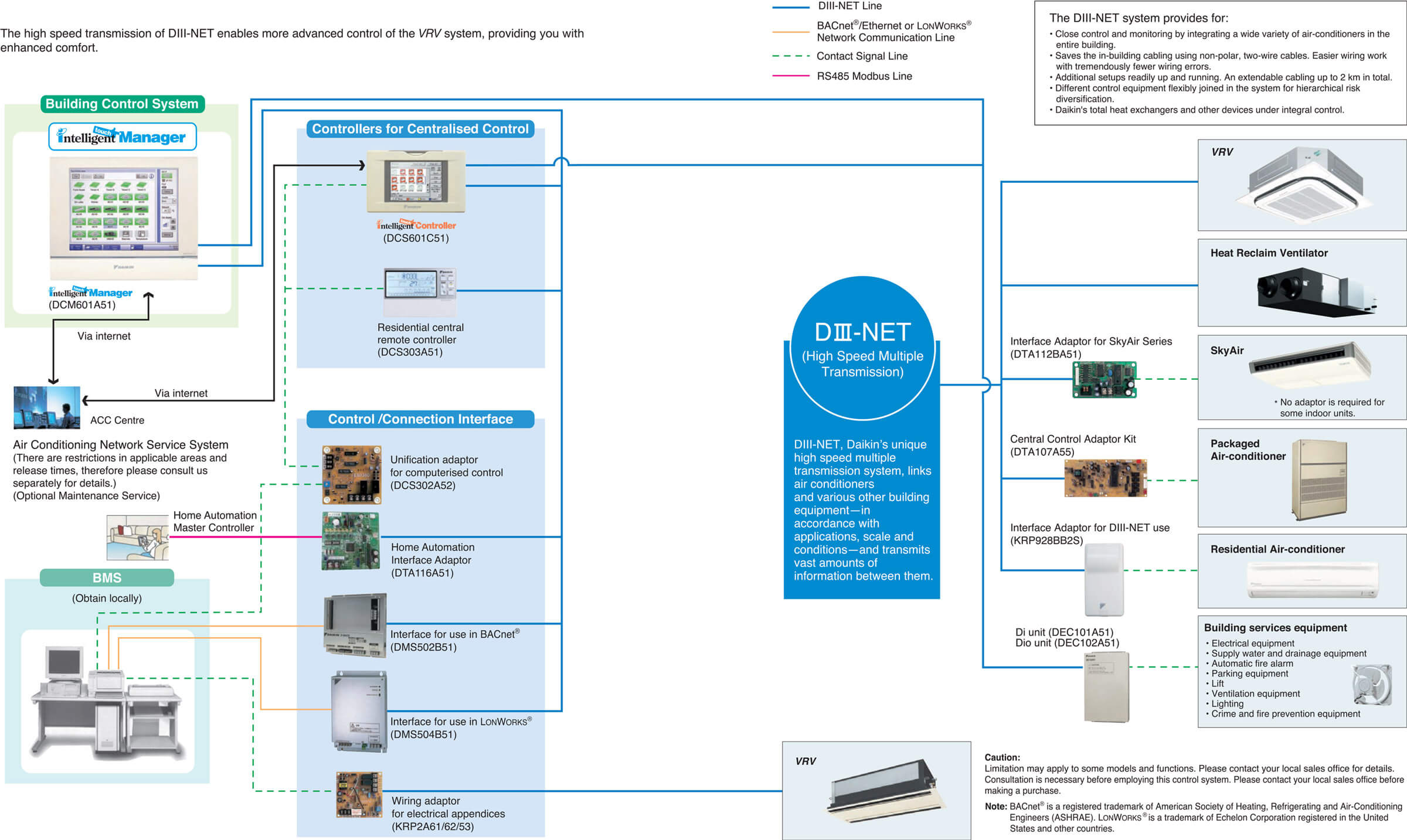 ---
Advanced Control Systems for VRV Indoor Units

One touch selection enables flexible control of equipment in a building.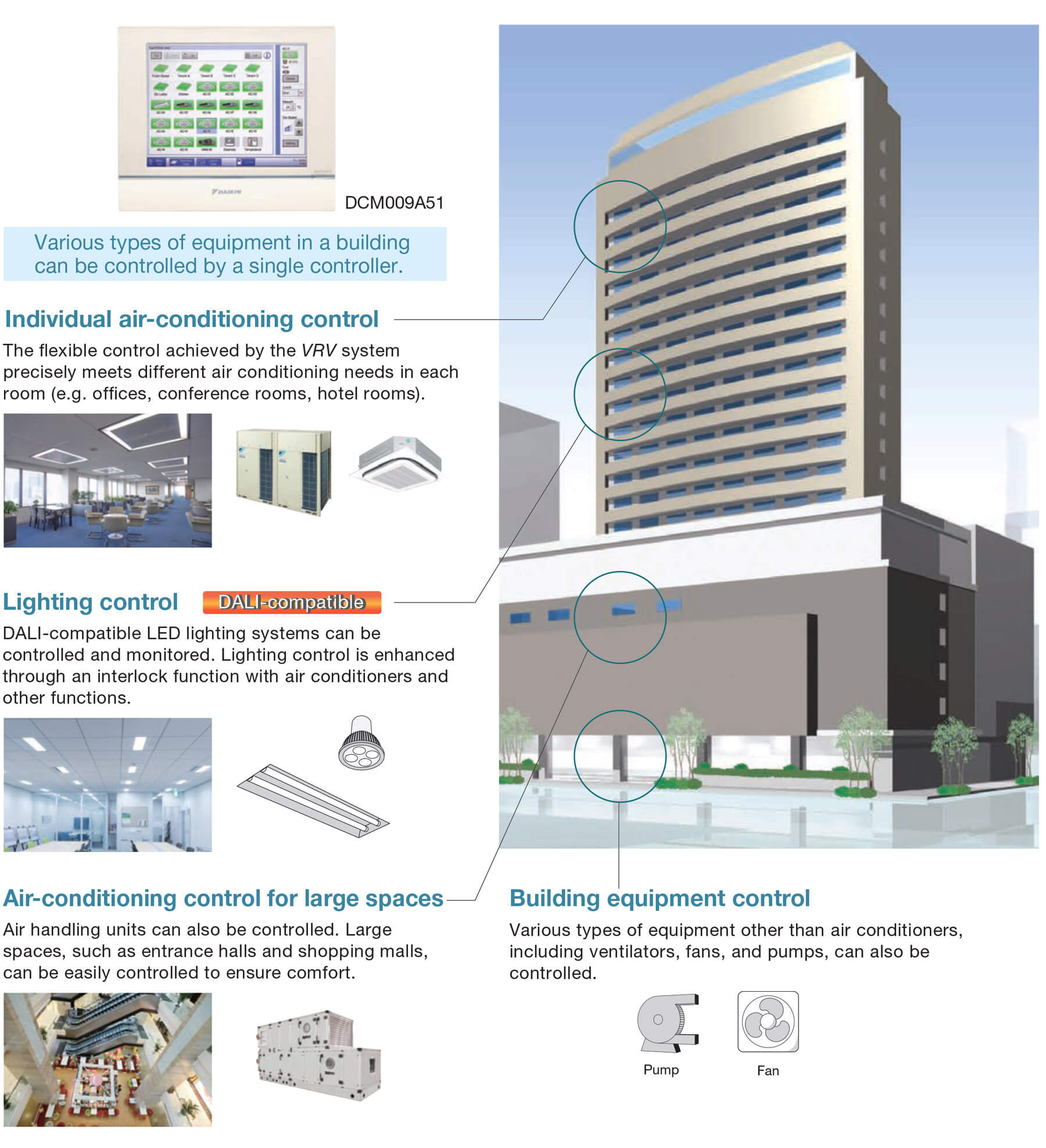 For Energy Saving & Comfort
intelligent Touch Manager maximises the advantages of VRV features
intelligent Touch Manager is an advanced multi-zone controller that provides the most cost-effective way to control and monitor the Daikin VRV system.
The 10.4" LCD touch screen is easy to use with three different screen views to include the floor plan layout view, icon view and list view and menus for system configurations.
It is also easy to use with standardized remote Web Access from your PC.
It can manage a total of 650 management points consisting of up to 512 Daikin indoor unit groups (up to 1024 indoor units) along with building equipment control / monitoring with Digital Inputs / Output (Di/Dio), Analog Inputs / Output (Ai/Ao) and Pulse input (Pi) optional devices.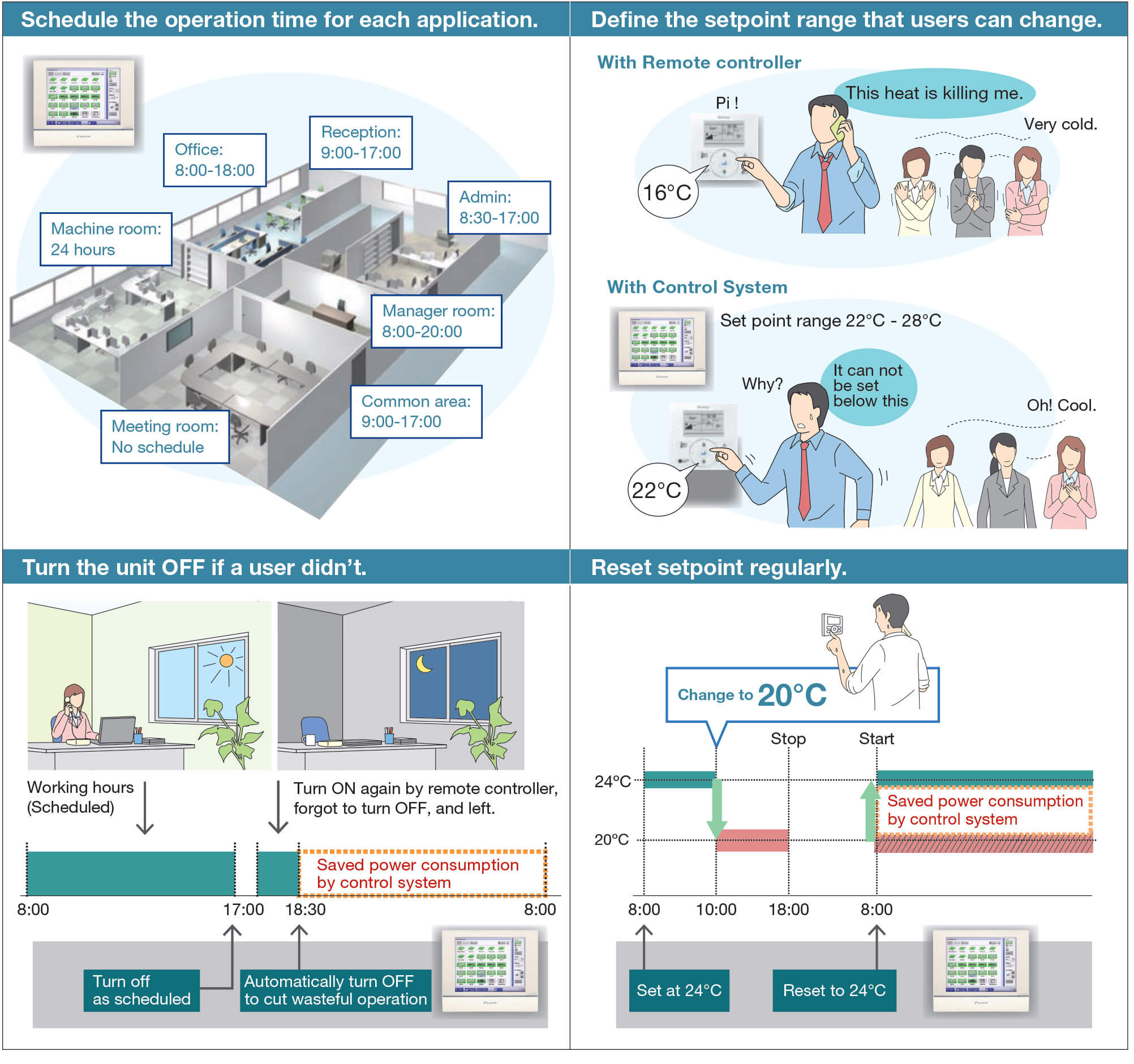 Specifications