Achieve Green Mark Certification with Daikin's Building Management Systems
Back to List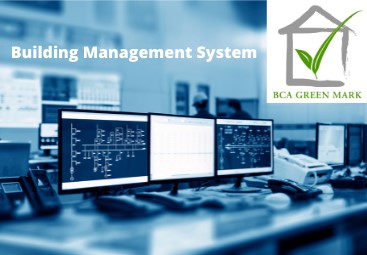 Are you looking to achieve Green Mark Certification? This green building rating system was created in January 2005 to rate the environmental performance and impact of a building. Basically, it aims to promote sustainable design and the best practices in building operation and construction.
If you are developing a new building or planning major retrofitting for an existing building, you would probably be looking at the possibility of achieving Green Mark certification.
Who needs Green Mark certification?
The Building and Construction Authority (BCA) started an initiative called the BCA Green Mark Scheme in 2005 to create a more sustainable environment in Singapore's largely urban landscape. The initiative promotes sustainable design, and good practices in building construction and operations. The Green Mark Scheme assesses in detail each building's energy efficiency, environmental impact and performance.
If you are constructing a new building, you are therefore encouraged to construct and design your project to be more climate-responsive, more resource-efficient, and more energy-efficient. If you are retrofitting an older building, you are encouraged to reduce the building's energy consumption and carbon footprint.
As part of Singapore's commitment to improve on environmental sustainability, new public sector buildings are now required to achieve Green Mark certification. New buildings that have air-conditioned areas of more than 5,000 sqm are required to achieve Green Mark Platinum certification.
Achieving the Green Mark certification will transform developments into more energy efficient buildings. Suggestions under the Green Mark points system will improve overall environmental performance of buildings. This includes indoor air-quality and comfort, renewable energy, water efficiency, waste reduction, public transport accessibility, levels beyond minimum standard and environmental management practice. On the practical side of things, this will set your building apart from others, and increase the building's resale and leasing value.
Develop energy-efficient buildings
To achieve Green Mark certification, there are various energy-related requirements and other green requirements the building has to comply with. This includes energy efficiency, water efficiency, sustainable operation and management, indoor environmental quality, and other green features.
The assessment criteria for this certification comes with a comprehensive verification process and scoring system to figure out how environmentally friendly the operation and design of the building is. You may check out the necessary criteria here.
One-stop solution to achieve Green Mark certification
If you want to achieve Green Mark Certification, Daikin's subsidiary BMS Engineering and Trading (BMSET) can help get you started. Having helped more than 30 projects achieve their Green Mark certifications, BMSET is profoundly experienced.
Embarking on building automation can be daunting, but you can trust BMSET to offer a one-stop solution to achieve high efficiency, flexibility and obtain cost savings through reduction of operational costs.
BMSET will improve operations for your building and achieve Platinum, Gold Plus, or Gold Green Mark certification. We can help you create more flexible and more energy efficient buildings that are more flexible and easier to maintain while reducing the downtime of your equipment and helping you save money on operational costs as time goes by.
Full suite of solution offerings and services
BMSET is currently the only system integrator certified by Schneider Electric (SE) as the Master EcoXpert in Singapore, which proves that our team is number one in terms of both skill and knowledge. Our in-house maintenance team is always prepared to tackle issues head-on to reduce equipment downtime and provide longer asset life without interrupting your business operations.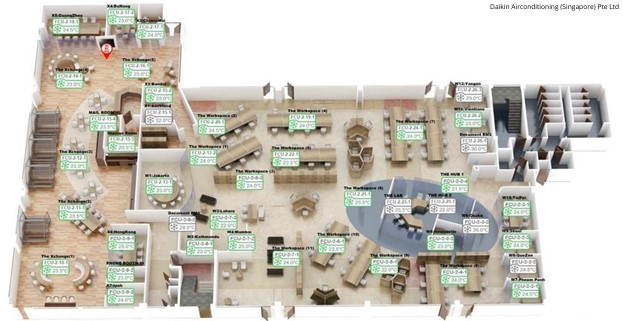 We are confident that our team can provide tested and validated solutions, and we don't stop there. We make sure that we constantly undergo regular training to improve our skills and expertise so that we can keep doing our jobs effectively and deliver the quality of services that you deserve. Customer satisfaction is our priority. As such, we are fully committed to being with you on every step of your BMS journey.
The best part of our service is that we can customise the solution according to your needs, whether you need chiller optimisation to improve your building performance, air side solutions to improve your indoor climate, or a full suite of integration and solution – from information technology to operational technology – to set up and manage several devices, systems, and reports. This includes BACNet, Modbus, LONWorks, and PLC for controllers; sensors, digital valves, and pumps for monitoring devices; and servers, networks, and firewalls for networks and computers.
Chiller optimisation, in particular, is vital if you want to achieve better building performance in line with Green Mark certification. At Daikin, we offer quality water-cooled chillers that can help increase your operational efficiency while saving energy at the same time. Since our compressors use magnetic bearers, you can also look forward to less maintenance and better durability.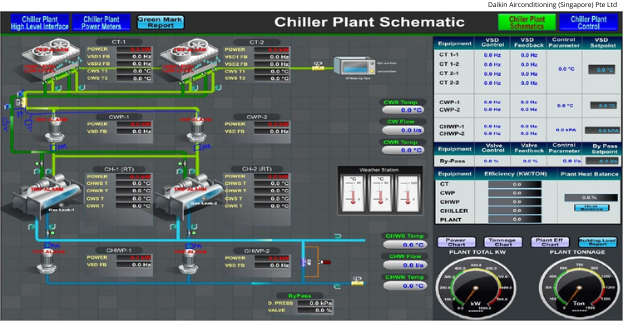 BMSET aims to keep developing smart solutions and providing competent services. We are confident in assisting you to achieve energy efficiency and save cost through methods such as provision of data analytics in 3D graphic with real-time data when optimising your system.Thanks to our experience, professionalism, and state-of-the art technology, we aim to be a part of your building automation journey every step of the way.
For more information on our BMSET services, click here.