Things you never dreamed that your air-con can do
Back to List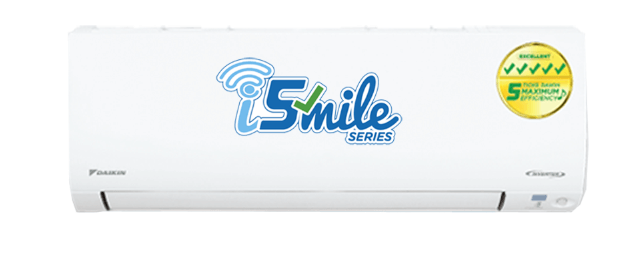 Have you ever found yourself in such a hurry to leave your home that you didn't realise you had forgotten to turn off your air-conditioner before leaving? How did you feel when you get home in the evening and find that you had left it turned on?
If only it was possible to control your air-conditioner when you are outside. It allows you to reduce energy wastage and save on unnecessary electricity consumption!
With the Daikin iSMILE series, you can achieve this.
Daikin iSMILE comes with a SMART air-con control. This enables you to simply control and monitor your air-conditioner with the app on your smart mobile devices anytime and anywhere you are, even if you are out of home. Sounds good? But that's not all Daikin iSMILE built-in smart control can do!
Here are other amazing functions of Daikin iSMILE air-conditioner, made possible with its SMART air-con control.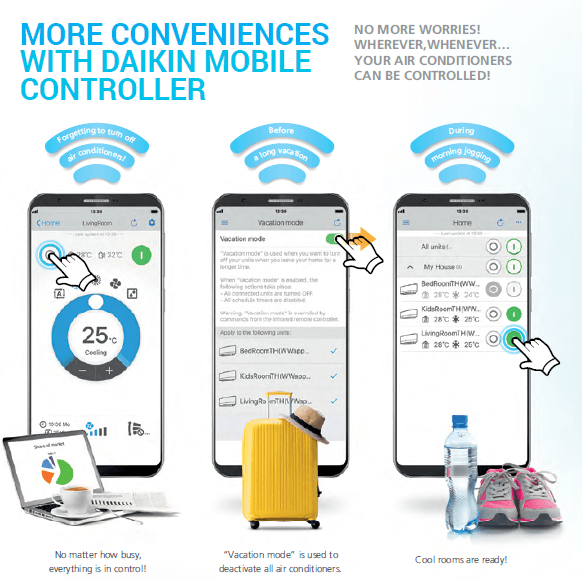 SMART Solution #1: Remote Access
The SMART air-con control will enable you to turn on or turn off your air-con remotely whenever you need to. If you are on your way home from work and want to come home to a nice and cold atmosphere, simply turn on the unit from the app and bask in air-conditioned comfort when you open your door.
With this energy-saving feature, you won't have to worry whether you've turned off the aircon only after stepping out of your house. Simply check the Daikin Mobile Controller App and switch it off if you haven't already done so.
Smart Remote Controller
- Replace the conventional remote control and control your air-con from anywhere (at home or on-the-go)
- Pre-cool and adjust your home temperature while at the workplace or on hot day
Fuss-free Smart Monitoring
- No more worries about forgetting to turn off the air-con when you are away from home
- Daikin Mobile Controller App gives you peace of mind with the ability to monitor your air conditioning system even when you are away from home
SMART Solution #2: The Weekly Timer
With the weekly timer, you can programme up to six actions for each day of the week. You can schedule when the air-con should turn on and off, as well as set specific temperatures. After setting up your weekly timer, you won't have to worry about anything else because the air-con will operate everyday as scheduled without input from a remote control. You do need to remember to switch off the timer if you are going out of town, but doing that is a breeze with the Daikin Mobile Controller App. More on that in our next point!
SMART Solution #3: Vacation Mode
If you plan on going on vacation, you can turn on the air-con's vacation mode on the app. This will turn off all your units while you are away. This will also disable all your scheduled timers without deleting them; so that when you get back, you can just turn on your weekly timer and get your regular schedule back as normal.
SMART Solution #4: Error Indication
Self-diagnosis provides performance data of the air-conditioning system. You will be able to see an unit error code on the faulty system in the Daikin Mobile Controller App. With the error code, you will know what happen to your air-con and the serviceman is able to rectify the issue immediately for you and reduce turnaround time for repair.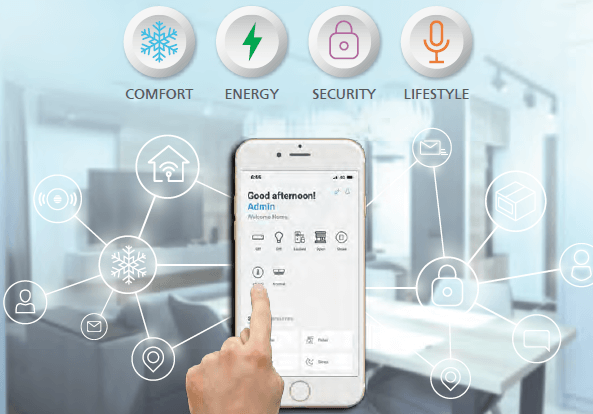 SMART Solution #5: Complete SMART Home System
SMART home technology promises to provide you with an enhanced lifestyle of comfort, convenience, home ecosystems, and security. With Daikin iSMILE series, you can upgrade to our D'SmartHome, which is a smart home system where your electronic devices and appliances can be connected to communicate with each other as well as with you. So, whether you're at work or on vacation, you can seamlessly control your air-conditioners, air purifier, lights, and security systems from your smartphone.
One single app: A single interface, the Daikin Mobile Controller App, is an app that allows you to control various devices and appliances for your convenience to enhance your comfort, home security and lifestyle with the Daikin Smart Hub.
Wide selection of brands of your choice: Customisable solution where you can seamlessly control your home devices such as the air-conditioner, air purifier and many more at your fingertips, from your smartphone! D'SmartHome is highly expandable, scalable and compatible with most solutions available on the market.
You can learn more here.
Superb Energy-Saving Capabilities
It isn't just the SMART air-con control that you can look forward to with the Daikin iSMILE series. For starters, the Daikin iSMILE series offers the highest air-con energy saving efficiency rating of 5 ticks. Its inverter technology will let you reach your desired temperature and cool every corner of a room very quickly, giving this air-con energy saving abilities which will, in turn, also help you save money on your annual electrical bill.
Another air-con energy saving ability that this series has is the Intelligent Eye Sensor, which is infrared sensors that can detect movement in your room and adjust the airflow direction to ensure great cooling comfort. When it can't detect any movement for 20 minutes, the temperature will automatically be adjusted higher. Once it detects movement again, the air-con will be adjusted to the set temperature.
Additionally, the Daikin 3-D Airflow function brings together horizontal and vertical auto-swing, so that air gets distributed evenly to the corners of the room. The flaps and louvres will swing in turn and expand the comfort zone widely throughout the area.
Since its inception, Daikin has been known for its innovative technology and the iSMILE series just goes to show that they are really taking air-conditioning beyond its previous limitations.
So, what do you say? Will you be getting one for your home soon?