Singapore's late Minister Mentor Lee Kuan Yew believed that air-conditioning is one of the best inventions of the century. Many would agree. This holds especially true for those living in equatorial countries such as Singapore. Without air-con, a humid, tropical environment can make people hot-headed, irritable, and grumpy.
Imagine if our homes, offices, buses, subway trains, taxis, private cars, shops and shopping centres were not installed with air-con. Here's what would likely happen:
Insects would get in with greater ease. In fact, new record highs in dengue cases have been partly attributed to more people getting bitten while staying at home during the circuit breaker period. NEA issued an advisory on keeping windows closed and spraying insecticide in dark corners to ward off mosquitoes.
To follow up on the previous point - if you owned a dog, it would be more prone to being bothered by fleas.
It would be difficult to get a good night's sleep on stuffy evenings.
Sweaty, smelly people packed into public transportation vehicles would make rush hour unbearably uncomfortable.
Remember those days when buses ran without air-con? It became even hotter and stuffier when it rained because all the windows had to be closed.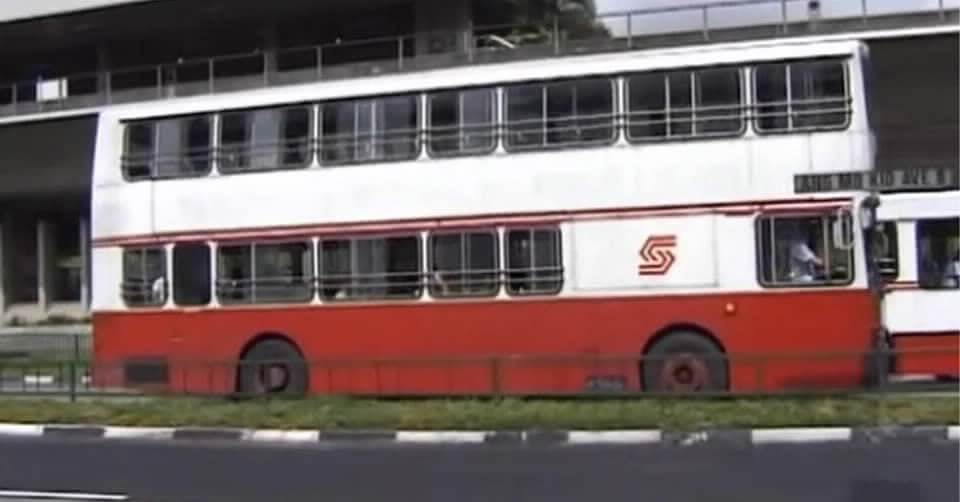 The lifespan of electronics and IT equipment in offices, libraries, TV stations and schools would be shortened due to overheating and they could even lose data.
Workplaces could get really noisy because windows would have to be left open for ventilation purposes. The air indoors could get muggy and it would come as no surprise if workers started dozing off on a hot afternoon.
Indoor gyms would become hot houses. Fewer people among the population might be inclined to exercise as it will not be possible to work out in a warm, uncomfortable indoor environment.
Those who do decide to brave the outdoors to get adequate exercise would be exposed to dehydration, heatstroke and sunburn.
With the above considerations in mind, it is no wonder that most indoor places in Singapore have air-conditioning installed, from public transportation to stores. The weather in Singapore is generally quite unpredictable. It could be chilly on wet, windy days, and hot and humid on others. When the sun is high, you can expect sweat to trickle unheeded down your skin. To prevent people from feeling uncomfortable and irritable, Singapore has progressively installed air-con in all public buildings and transportation over the decades, earning the moniker Air-Conditioned Nation.
In fact, the late MM Lee even hailed air-con as the reason for Singapore's success, attributing efficiency and heightened work productivity to piped, cold air.
His reasoning does have scientific basis. Stress hormones, such as cortisol, tend to rise in our bodies along with the temperature, which might be one of the reasons why most office air-cons are set to temperatures of below 25 degrees. The freezing temperatures in most offices are also intended to prevent IT equipment from overheating. In 2018, a survey by Eco-Business showed that 68% of Singaporean respondents often work in environments that are too cold, prompting discussion that indoor temperatures should be adjusted to reduce energy consumption and greenhouse gases emitted by air-con units.
So, how can we make sure that our air-con power consumption remains low even while providing the cooling comfort we desperately need? How can we be energy efficient and be kind to the environment?
The answer is actually quite simple: invest in quality air-con systems that care about the environment, such as Daikin. After the aforementioned survey conducted in 2018, Eco-Business urged businesses to find ways to create a more energy efficient Singapore by opting for energy-saving cooling systems, avoiding the use of too much air-conditioning, and educating people on the environmental impact of inefficient air-conditioning units.
Since 1968, Daikin Singapore has played a vital role in Singapore's development as an Air-Conditioned Nation. Daikin was the first to introduce multi-split air-conditioning systems to HDB homeowners. On the commercial front, Daikin introduced the world's first super-efficient VRV® Systems for commercial buildings in 1986. In the 2000s, we popularised inverter technology (which rapidly cools rooms to the desired temperature, and then maintains that temperature without wasting further energy) to address the country's quest for greater eco-friendly and energy efficient products.
And Smart Home Solutions, our latest energy efficient offering, will allow users these energy efficient options:
set automatic timers to turn off your air-con as you sleep at night,
turn on your air-con remotely so you can come home to a cool atmosphere,
check on your air-con through an app so you can turn it on and off as needed, and
monitor your air-con usage through the app so you can control your air-con power consumption.
At the core of Daikin's air-cons is the R-32 refrigerant, a next generation energy-saving refrigerant that can efficiently carry heat and has a lower environmental impact. R-32 is known to be a better alternative to R-410a as it enables air conditioning systems to achieve better energy efficiency levels while reducing environmental impact. It has approximately 30% lower Global Warming Potential compared to R-410a, making it more environmentally friendly.
Thanks to these energy-saving features, Daikin air-con units can help you save money, as well as the environment in the long run.